As an incubator for policy innovation and convener of the best minds in the public, private, and nonprofit sectors, the arts, and journalism, the Sine Institute announced its 2022 class of Fellows and Distinguished Lecturers. These experts lead discussions and study sessions with students, as well as convened and participated in campus-wide events throughout the year. Learn more about Fellows from previous years: 2021, 2020, and 2019.
---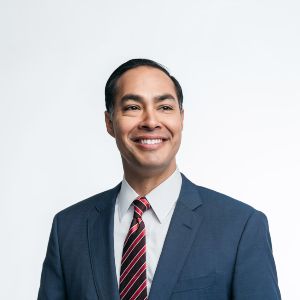 Julián CastroFormer Secretary of Housing and Urban Development
Julián Castro served as U.S. Secretary of Housing and Urban Development under President Barack Obama from 2014-2017. Before that, he was Mayor of his native San Antonio, Texas — the youngest mayor of a Top 50 American city at the time. In 2012, he gave a rousing keynote speech at the Democratic National Convention, during which he described the American Dream as a relay to be passed from generation to generation. After his historic campaign for president in 2020, Secretary Castro launched People First Future in May to help elect bold, progressive candidates whose campaigns are focused on improving the lives of all people they hope to represent. In September, Secretary Castro launched "Our America with Julián Castro," a podcast with Lemonada Media that puts a spotlight on vulnerable communities and takes a humanizing and hopeful look at how drastically the American experience shifts from one person to the next. In July, Secretary Castro became an MSNBC/NBC Political Analyst.
Seminar Series
Time to Do Things Differently: Getting Beyond Policy Silos to Boost Economic Mobility
As communities across the country prepare to receive hundreds of billions of dollars in infrastructure and social services investment, this seminar will engage policymakers and students in conversation about how federal, state, and local governments can work creatively and effectively across policy areas—and avoid old mistakes—to lift Americans out of poverty and strengthen the middle class.
Watch Seminars
Dates & Times (EST)
Inclusive Policy Making: Representing the Most Vulnerable
February 9 | 1PM
Guest speaker: Congressman Mondaire Jones
Solving America's Housing Crisis In the Age of Covid
March 2 | 2PM
Guest speaker: HUD Secretary Marcia Fudge
Breaking Down the Silos: Connecting Public Investments to Maximize Impact
March 16 | 1PM
Guest speaker: Mayor of San Diego Todd Gloria
Building an America That Works for Everyone
April 20 | 1PM
New Approaches to Old Challenges
April 27 | 3PM
---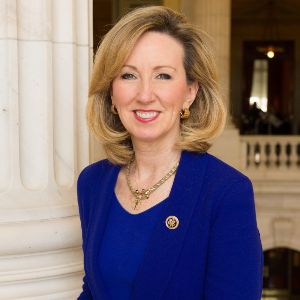 Barbara ComstockRepublican, elected to two terms in Congress representing Virginia's 10th congressional district
Barbara Comstock has a lifetime of government service at the federal, state and local level, including her service as a Member of Congress, the Virginia General Assembly, the Justice Department, and as a Chief Counsel and senior aide in Congress. She has also worked at 2 law firms and started her own public affairs business. She also has worked on numerous campaigns and conventions in her lifetime of political involvement.
Barbara was named one of the "Top Ten Most Effective Lawmakers" in the 115th Congress by the Center for Effective Lawmaking, a joint effort of the University of Virginia and Vanderbilt University. Barbara currently is a senior adviser at Baker Donelson, where she focuses her work on tech issues, and she also serves as a political commentator as an ABC News political contributor, as well as on CNN, PBS, and MSNBC. She serves on the Boards of Vivint Home Security and Trustar Bank. She is a mother of 3 and grandmother of 6 and lives in McLean with her husband, Chip, a lifelong high school educator and administrator.
Seminar Series
A Woman in the Arena
What challenges do women still face in the workplace and the world? In this seminar series, former Representative Comstock will discuss current and historical challenges for women in leadership and government service. Topics will include what it's like to run for office, issues involving sexual discrimination or harassment, and women's empowerment. We will also delve into the meaning of having role models, mentors, and best practices while making your path.
Watch Seminars
Dates & Times (EST)
January 24 | 1PM
February 7 | 1PM
March 14 | 1PM
March 28 | 1PM
April 4 | 1PM
---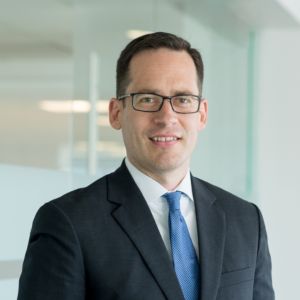 Richard FontaineCEO of the Center for a New American Security (CNAS)
Richard Fontaine is the Chief Executive Officer of the Center for a New American Security (CNAS). He served as President of CNAS from 2012-19 and as Senior Advisor and Senior Fellow from 2009-12. Prior to CNAS, he was foreign policy advisor to Senator John McCain and worked at the State Department, the National Security Council, and on the staff of the Senate Foreign Relations Committee.
Mr. Fontaine served as foreign policy advisor to the McCain 2008 presidential campaign and subsequently as the minority deputy staff director on the Senate Armed Services Committee. Prior to that, he served as Associate Director for Near Eastern Affairs at the National Security Council (NSC) from 2003-04. He also worked on Southeast Asian issues in the NSC's Asian Affairs directorate.
Seminar Series
Crafting National Security for Today and Tomorrow
What chief forces are driving today's world, and how should we respond to them? This seminar series will bring together expert guest speakers to discuss issues at the forefront of policymaker minds. From China and technology to Afghanistan and the U.S. government, the conversations will highlight an array of national security challenges - and debate how Washington and others should deal with them.
Watch Seminars
Dates & Times (EST)
Afghanistan
January 18 | 4PM
China
January 25 | 4PM
Technology
February 1 | 4PM
Role of National Security Council
February 15 | 4PM
Role of Congress
March 2 | 4PM
Career Conversation
April 21 | 3PM
---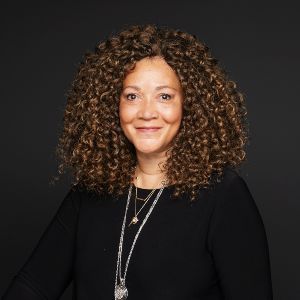 Michele NorrisFounding Director, The Race Card Project; Columnist, The Washington Post; Former Host, NPR's "All Things Considered"
Michele Norris is one of the most trusted voices in journalism. She is a columnist for The Washington Post opinion page and her voice will be familiar to followers of public radio, where from 2002 to 2012 she was a host of National Public Radio's afternoon magazine show, All Things Considered. Norris is also the Founding Director of The Race Card Project, a Peabody Award-Winning narrative archive where she asks people around the world to share their experiences, questions, hopes, dreams, laments, and observations about identity --in just six words--as the starting point for conversations about race. Norris is also a member of the class of 2020/2021 National Geographic Storytelling Fellows.
Seminar Series
Spotlighting the Blind Spots
In this seminar series, Michele Norris shares what she's learned from a decade of collecting first-person stories on race, identity and culture through The Race Card Project.
Watch Seminars
Dates & Times (EST)
Eavesdropping on America's Hidden Conversation About Race
March 15 | 4PM
Unearthing Hidden Histories
March 17 | 4PM
Unearthing Hidden Histories
March 29 | 4PM
Examining The Power of Accidental Archives
April 6 | 4PM
What Does a Productive Conversation about Race Sound Like?
April 19 | 4PM
---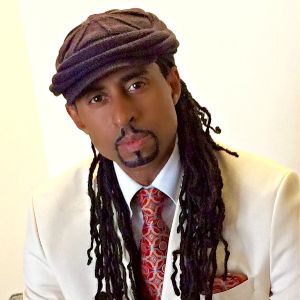 Dr. Mustafa Santiago AliVice President of Environmental Justice, Climate, and Community Revitalization at National Wildlife Federation
Vice President of Environmental Justice, Climate & Community Revitalization for the National Wildlife Federation (NWF), Interim Chief of Programs at the Union of Concerned Scientists (UCS) and the Founder and CEO of Revitalization Strategies. Before joining NWF, Mustafa was the Senior Vice President for the Hip Hop Caucus (HHC), a national nonprofit and nonpartisan organization that connects the Hip Hop community to the civic process. Prior to joining the HHC, Mustafa worked 22 years at the EPA and 2 years on Capitol Hill working for Congressman John Conyers chairman of the Judiciary Committee.
Seminar Series
The Fight For Environmental Justice & Climate Justice in the 21st Century "Moving Our Most Vulnerable Communities From Surviving To Thriving Through The Power Of People, Policy & Culture"
This is a transformational moment in history as the world focuses more intently on the impacts of systemic racism, environmental justice, and climate change. As we move through the 21st century, intersectional solutions and authentic, collaborative partnerships will; be necessary to win on our greatest set of challenges.
In this interactive five-part seminar series, Dr. Mustafa Santiago Ali will guide us on a communal journey that unpacks the programs, policies, and actions that have created environmental justice sacrifice zones across our country. Together we will listen, learn and engage with frontline leaders, policymakers, and creatives on a pathway forward that honors the voices that have often been unseen and unheard. We will also focus on the new tools, resources, and economic opportunities that will help drive positive change.
Watch Seminars
Dates & Times (EST)
Unpacking Systemic Racism and Its Impacts on Vulnerable Communities - We Can't Breathe
February 3 | 1PM
Honoring Mother Earth - Natural Solutions to Address The Climate Crisis
February 17 | 1PM
The Power of Culture & Creatives - Our Voices Our Power
March 3 | 1PM
A Time To Heal - The Mental Health Impacts of Environmental Injustices & the Climate Crisis
March 17 | 1PM
Revitalizing Vulnerable Communities - Moving Our Most Vulnerable Communities From Surviving to Thriving
March 31 | 1PM
A New Generation Of 21st Century Leaders
April 7 | 1PM
---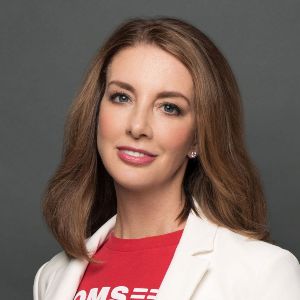 Shannon WattsFounder, Moms Demand Action
Shannon Watts is a mother of five and the founder of the nation's largest grassroots group fighting against gun violence, Moms Demand Action. Prior to founding Moms Demand Action, Watts was a stay-at-home mom and former communications executive at Fortune 100 companies. The day after the Sandy Hook School mass shooting tragedy, Watts started a Facebook group to unite women against the gun lobby as Mothers Against Drunk Driving united mothers against the alcohol lobby in the 1980s. That online conversation turned into a grassroots movement with a chapter in every state and, together with its partner Everytown for Gun Safety, now has over 6 million supporters (and is larger than the National Rifle Association). For over eight years, Moms Demand Action volunteers have stopped the NRA's priority legislation in statehouses more than 90 percent of the time, and helped pass hundreds of gun safety laws across the country, changed corporate policies and educated Americans about secure gun storage. In addition to her work with Moms Demand Action, Watts is an active board member of Emerge America, one of the nation's leading organizations for recruiting and training women to run for office, and Advance Peace, a prominent community-based organization that works to end cyclical and retaliatory gun violence in American urban neighborhoods by investing in the development, health and wellbeing of those at the center of the crisis. Her book, Fight Like a Mother: How a Grassroots Movement Took on the Gun Lobby and Why Women Will Change the World, was released in May of 2019 and is now available in paperback.
Seminar Series
How do you Build a Movement to End Gun Violence and Enact Social Change?
Join Shannon Watts as she illuminates us on how she founded Moms Demand Action, one of the nation's largest grassroots organizations, and shows others how they can build or bolster social movements to enact change in their communities. Through her series, Shannon will bring together some of the most vital voices of the movement and share her unique journey to make her voice heard on one of the country's most critical issues.
Watch Seminars
Dates & Times (EST)
Intro: How I Helped Build a Movement to End Gun Violence
January 24 | 4PM
Legislating for Change at All Levels
February 14 | 4PM

The Impact of Elections on Social Movements
March 14 | 4PM

Building a Big Tent to Change the Culture
April 4 | 4PM

Pulling It All Together: Building Movements to Organize for Social Change
April 18 | 4PM
---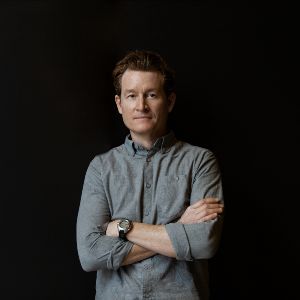 Distinguished Lecturer
Ryan GellertChief Executive Officer of Patagonia Works and Patagonia, Inc.
Ryan Gellert is chief executive officer (CEO) of Patagonia Works and Patagonia, Inc. Prior to his appointment to this global role, Ryan spent six years as Patagonia's general manager of Europe, the Middle East and Africa. During that time, he elevated Patagonia to a position of leadership in Europe's outdoor industry and environmental communities, overseeing all sales, marketing, environmental and operational activities for the brand.
Under Ryan's stewardship, Patagonia launched its first global environmental campaign around a European initiative: Save the Blue Heart of Europe, an international crusade to protect the last wild rivers of Europe from over 3,000 planned hydropower projects. He also launched Patagonia Action Works in the region, an online tool to connect people with local and global environmental groups, allowing them to take action on causes they care about.
Ryan has lived and worked in the United States, Asia and Europe. Before joining Patagonia, he spent 15 years at Black Diamond Equipment, where he held a number of roles, including brand president, vice president of supply chain management and managing director of Black Diamond Asia.
An avid climber and backcountry snowboarder, Ryan has climbed and ridden all over the world. He has extensive experience working with direct action environmental groups, having served on the boards of Access Fund, Protect Our Winters, the European Outdoor Group and the Soil Heroes Foundation. In addition, he was a founding individual member of 1% for the Planet.
Ryan holds a JD from the S.J. Quinney College of Law at the University of Utah; an MBA from the Florida Institute of Technology; and a BSBA in finance from the University of North Carolina at Charlotte.