Quansheng Zhao
,
Professor
Dr. Quansheng Zhao is Professor of international relations and Director of Center for Asian Studies at American University; serving as Director of the Division of Comparative and Regional Studies for three terms (1999-2008). Zhao received his B.A. fr... [More]
Program Coordinator
Jordan Zaner
jordan.zaner@gmail.com
Graduate Assistants
Ted Liu
teng.ted.liu@gmail.com
China Coordinator: Professor Jie Lu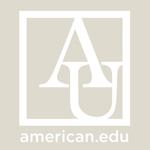 Jie Lu
,
Assistant Professor
Dr. Lu studies local governance, the political economy of institutional change, public opinion and political participation. He works extensively with standardized sampling survey data and qualitative evidence compiled following the anthropological tr... [More]
Japan Coordinator: Professor Mireya Solis

Mireya Solis
,
Associate Professor
Please note that Professor Solis is on sabbatical through Fall 2013. Dr. Mireya Solis holds a PhD in Political Science from Harvard University and is Associate Professor at the School of International Service of American University. She has authored... [More]
Korea Coordinator: Professor Jin Park
Jin Park
,
Associate Professor
Jin Y. Park specializes in Buddhist philosophy, postmodernism, deconstruction, Buddhist ethics, Buddhist-postmodern comparative philosophy, and Buddhist encounter with modernity in Korea. Park's research in Buddhism focuses on the Zen and Huayan sc... [More]
South Asia Coordinator: Professor Akbar Ahmed


Akbar Ahmed
,
Professor
Ambassador Akbar Ahmed is the Ibn Khaldun Chair of Islamic Studies at American University in Washington, D.C. and Nonresident Senior Fellow at the Brookings Institution. He is a Visiting Professor and was First Distinguished Chair of Middle East & Is... [More]
Southeast Asia Coordinator: Professor Pek Koon Heng-Blackburn

Pek Koon Heng-Blackburn
,
Assistant Professor
Dr. Pek Koon Heng teaches courses on International Relations and International Political Economy in Southeast and East Asia. She also directs SIS's summer graduate program on "Globalization and Regionalism in East Asia" in Kuala Lumpur, Malaysia. In ... [More]
Beijing Program Coordinator: Youli Sun

Dr. Youli Sun has taught at many universities in the US since 1988 and tenured at University of Southern Mississippi in 1995. He has been director of the Beijing program for American University since 1998. His expertise is on prewar international relations in East Asia. Dr. Sun received his Ph.D from the University of Chicago.

Faculty Affiliates
Amitav Acharya (Southeast Asia), Professor, School of International Service.
(aaharya@american.edu)
Deborah Brautigam (China), Ph.D., Tufts University; Professor of International Development, School of International Service.
(dbrauti@american.edu)
Philip Brenner (US Foreign Policy), Ph.D., John's Hopkins University; Professor, School of International Service.
(pbrenner@american.edu)
Robin Broad (Southeast Asia), Ph.D., Princeton University; Professor of International Development, School of International Service.
(rbroad@american.edu)
Christine Chin (Southeast Asia), Ph.D., American University; Associate Professor of International Communication, School of International Service.
(cchin@american.edu)
Frank DuBois (East Asia), Ph.D., University of South Carolina; Associate Professor, Department of International Business.
(fdubois@american.edu)
Maria Floro (Asia), Ph.D., Stanford University; Professor of Economics, College of Arts and Sciences.
(mfloro@american.edu)
Louis W. Goodman (Asian Studies), Ph.D., Northwestern University; Professor and Dean, School of International Service.
(goodman@american.edu)
Randall Henning (East Asia), Ph.D., Tufts University; Professor, School of International Service.
(henning@american.edu)
Ira Klein (Asia), Ph.D., Columbia University; Professor of History, College of Arts & Sciences.
(iklein@american.edu)
Peter Kuznick (Asia), Ph.D., Rutgers University; Associate Professor, Department of History.
(kuznick@american.edu)
Gwanhoo Lee (Korea), Ph.D., University of Minnesota; Associate Professor of Information Technology, Kogod School of Business.
(glee@american.edu)
Nanette Levinson (International Communication), Ed.D., Harvard University; Professor, School of International Service.
(nlevins@american.edu)
Richard Linowes (Asia), D.B.A., Harvard University; Professor of Business Administration, Kogod School of Business.
(linowes@american.edu)
Jie Lu (China), Ph.D., Duke University; Assistant Professor of Government, School of Public Affairs.
(jlu@american.edu)
Jun Lu (China), Ph.D., University of Missouri-Columbia; Associate Professor of Mathematics and Statistics, College of Arts & Sciences.
(lu@american.edu)
James Mittelman (Southeast Asia), Ph.D., Cornell University; Professor of International Affairs, School of International Service.
(jmittel@american.edu)
John Richardson Jr. (South Asia), Ph.D., University of Minnesota; Professor of International Development, School of International Service.
(jrich@american.edu)
Vidyamali Samarasinghe (South Asia), Ph.D., University of Cambridge; Professor of International Development, School of International Service.
(svidy@american.edu)
Deberati Sen (South Asia), Ph.D., Rutgers University; Assistant Professor of Anthropology, College of Arts & Sciences.
(sen@american.edu)
Judith Shapiro (China), Ph.D., American University; Director of Global Environmental Program, School of International Service.
(shapiro@american.edu)
Shalini Venturelli, Ph.D., University of Colorado at Boulder; Director, Global Public Media Research Project, School of International Service.
(sventur@american.edu)
Chenyang Xiao (China), Ph.D., Washington State University; Assistant Professor of Sociology, College of Arts & Sciences.
(xiao@american.edu)
Xiaomeng Zhang (China), Ph.D., University of Maryland; Associate Professor, Department of Management, Kogod School of Business.
(xmzhang@american.edu)
Yinqi Zhang (China), Ph.D., Temple University; Assistant Professor of Accounting, Kogod School of Business.
(zhangyq@american.edu)
Yijiang Zhao (China), Ph.D., University of Nebraska-Lincoln; Assistant Professor, Department of Accounting and Taxation.
(yzhao@american.edu)
Student Affiliates

Ian Grace
ig0830a@student.american.edu

Tiffany King
tk2018a@student.american.edu

Chuan Lin
auchuanlin@gmail.com

Miao Liu
ml9800a@student.american.edu

Britt Mercadante
bm2303a@student.american.edu

Ryan Schwing
schwing.ryan@gmail.com

Sakina Shibuya
sakina0320@gmail.com

Brian Soong
bs4922a@student.american.edu

Hey Lyung Yun
hy2233a@student.american.edu
Previous Student Affiliates
Contact Us
Center for Asian Studies
American University
School of International Service
4400 Massachusetts Avenue, NW
Washington, DC 20016-8071
Email: asianstudies@american.edu