International
Belarus and the Weaponization of Migrants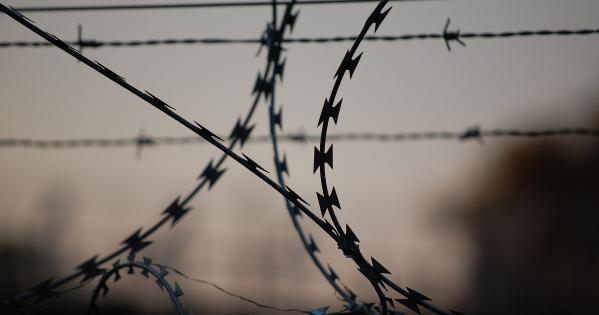 Throughout November, thousands of Middle Eastern migrants amassed on the border of Belarus and Poland. Poland has refused to admit them, keeping the migrants stuck in no-man's-land with armed troops and lines of razor wire. Whether Belarussian president Alexander Lukashenko "engineered" this emergency remains to be seen, but the fact remains that this humanitarian crisis requires attention and an effective solution from the international community. 
Background
Member states of the European Union have accused President Lukashenko—Europe's "last dictator"—of beginning a new form of warfare, using refugees as pawns to enact revenge on the European Union for crippling sanctions. Sanctions followed the disputed Belarusian elections in August 2020, which saw Lukashenko win a sixth term, allegedly with 80% of the vote. His landslide victory sparked riots and unrest that led to over 35,000 arrests. Almost a year later, Belarus faked a bomb threat in May 2021, forcing a Ryanair flight to land in Belarus so they could arrest Roman Pratasevich, a dissenting journalist.
The EU put additional sanctions into place in response to human rights violations in Belarus. Those sanctions targeted petroleum products and potash fertilizers, Belarus's "main sources of foreign currency revenue." And the United Kingdom barred Belarussian airlines from flying over British airspace, as well as prohibited the purchasing of government bonds. 
Planes carrying migrants began to arrive in Belarus soon after Lukashenko, in response to these sanctions, said he could no longer adhere to an agreement to stop the flow of illegal immigrants.
Crisis at the Border 
The emerging humanitarian crisis is tragic, and now puts the region at a higher risk for destabilization. For weeks, migrants have lived exposed to the elements, settled in conditions that the UN human rights chief called "intolerable," without "adequate shelter, food, water, and medical care." Some migrants have reported abuse from Belarusian troops as well. While Belarus has since put the majority of migrants in a warehouse, hundreds still live in conditions that have killed at least twelve people, though the number is most certainly higher. 
Rising Tensions
Due to increasing desperation and a rising number of attempts to try and cross the border, Poland, along with the rest of the EU, have had some choice words for Lukashenko and Russian President Vladimir Putin. German Foreign Minister Heiko Maas has gone so far as to say that Lukashenko has created a "human trafficking business" in order to put pressure on the EU's eastern flank. 
Tensions have risen within the EU as well, with debates centering on whether the EU should really be using its funds to build walls and string more razor wire. Memories of the 2015 refugee crisis may add to a heightened feeling of panic and concern, since accepting a large stream of refugees six years ago "led to deep rifts between member states, strained social security systems and fanned support for far-right parties." 
Armed Conflict on the Horizon? 
The EU has already decided to respond to this crisis through increased sanctions. Most likely, this will come in the form of the further targeting of key Belarusian industries, and maybe even "the denial of overflight rights or landing permission in the European area," as Foreign Minister Haas said. 
Sanctions may get Belarus to blink first, but will also sharpen the differences between Brussels and Minsk. Belarus has threatened to cut off a key gas pipeline that runs from Russia to Europe. To add further danger to the situation, Russia has already called EU sanctions "unacceptable," decrying them as trying to "strangle" Belarus. Sanctions have caused Russia to demonstrate support for their close ally by flying nuclear-capable bombers and conducting training exercises with paratroopers near the border of Poland and Lithuania. 
Most concerning of all is the possibility that Putin has used this crisis to distract the international community from his preparations to invade Ukraine. Up to 100,000 Russian soldiers have amassed at the border, although Putin has scoffed at the accusation of an invasion, calling it "alarmist." 
Conclusion
The migrant crisis on the border of Belarus and Poland is a tragedy, and threatens to begin a spiral of reprisals that could destabilize a dangerous part of the world. Indeed, further sanctions applied to Belarus may disrupt Europe's gasoline supply and lead to further military aggressiveness from Russia, although it may force Belarus to address the crisis on their border with Poland.