International
Europe Cannot Be a Passive Observer of American Democratic Backsliding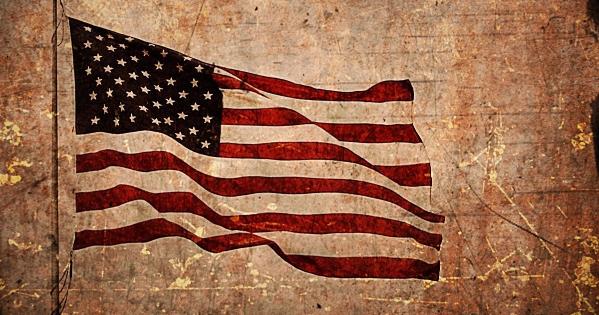 Challenges to democracy have spread like wildfire in recent years, from the proliferation of disinformation through online social media platforms as well as occasionally traditional media, to the undermining of citizens' voting rights, and increased political violence. In the United States, this has perhaps been most clearly exhibited in the ongoing discourse around the "Big Lie" that the 2020 Presidential election (but no others, apparently) was 'stolen' and that Joe Biden did not, in fact, win 303 electoral votes or seven million more individual votes than Donald Trump. According to a USA Today/Suffolk University poll, almost a year after he took office, 58% of Republicans say that Joe Biden is not the legitimately elected President of the United States.
This insidious false narrative led to the heinous assault on American democracy at the US Capitol on January 6, 2021, but it has also influenced other threats of political violence, such as the plot to kidnap Michigan's Democratic governor, Gretchen Whitmer. A University of Maryland/Washington Post poll found that 1 in 3 Americans believes violence against their own government is justifiable. Political scientist and professor Barbara Walter is one of several observers arguing that significant civil conflict in the United States is a real possibility, even a likelihood. While these developments are naturally of huge concern and direct relevance to Americans, they are also rightly alarming our allies abroad.
A recent article in Foreign Policy magazine outlined the ongoing concerns of many allies, particularly in Europe, about the health and strength of American democracy. I was struck in particular by these comments from journalist Dave Keating, an American reporting in Europe for years. "When I talk to Europeans, I get the impression they think this is over. Or they desperately want to convince themselves of that. But this has only just begun…I've been in [the] US for 3 weeks and cannot shake a feeling of impending disaster." A European diplomat is quoted in the same Foreign Policy piece saying, "[The 2024 election is] still sufficiently far off, and the implications are so enormous that it's somehow easier to hit snooze for a while longer…Because what do you do? The implications are almost too catastrophical or too expensive to ponder."
The diplomat's anxiety is well-founded, and while Europe has its own significant democratic challenges to confront, our European partners cannot afford to be passive observers of these developments. Their security and prosperity are, arguably, dependent on a stable, prosperous, and predictable United States. Europe has a collective interest in ensuring that American democracy endures and should wield its significant influence collectively and accordingly. To put it a bit crudely, Europe has skin in the game and American democracy could benefit from reasoned European influence. 
The potential impact of what could be laying in store as soon as 2024 could be potentially devastating to Europe and transatlantic relations. Let us consider, for a moment, the consequences of the hypothetical but not unrealistic scenario: a January 6-style insurrection that is not resolved within a matter of hours but goes on for days or weeks and spreads to a few state capitals. The United States becomes consumed with "resolving" this internal conflict and any accompanying constitutional crises. What would be the implications of such a scenario for transatlantic security cooperation and trade flows?
The United States has tens of thousands of military personnel stationed across Europe and involved in NATO operations. If the US military were in some way to become embroiled in a constitutional crisis, American personnel and assets in Europe would inevitably be impacted. The United States is NATO's political and military anchor, providing stability and predictability for European partners' security, but what happens if that anchor is not just adrift but flailing about wildly in opposite directions? While other NATO member countries and EU member states represent significant diplomatic heft, it's unclear that there is sufficient military counterweight to keep the transatlantic security ship steady. Europe simply cannot afford this kind of chaos, particularly with a Putin-led Russia which has lately been signaling a feeling of having greater strategic advantage and indicating greater comfort with the idea of material neighborly intervention (see Belarus, Ukraine, and now Kazakhstan).
On the trade front, businesses need security, certainty, and predictability to manage trade, make decisions on hiring and investments, and understand the legal as well as regulatory environment in which they operate. The EU has over $2 trillion invested in the US and EU imports from the US are worth more than $400 billion per annum. This data doesn't even include non-EU Member States such as the UK and Norway. Together, we represent 40% of global GDP and trade in goods and services. All of that - including the millions of American jobs supported by EU trade and investment - comes under threat if the nation's attention and resources are consumed and distracted by internal strife. 
Notwithstanding the well-being of the American people and republic, European leaders from both the political and business spheres cannot sit back and watch such a train wreck happen in slow motion with so much at stake. They have a significant vested interest and not insignificant leverage. While the Biden Administration demonstrated admirable leadership in convening the Summit of Democracies together with many European partners, such efforts are woefully insufficient. Americans need European political and business leaders to be speaking out now - not just in Washington, but across the United States, and if not publicly, then certainly and forcefully in private. They should highlight our mutual interest in a secure and democratic United States and the astronomical costs of any political or civil turmoil to Americans and Europeans, clearly outlining what is at stake over the coming three years. In parallel to offering such warnings, Europe would also be foolish not to prepare for a worst-case scenario. May it never come to pass.