Films at Founders Eating Animals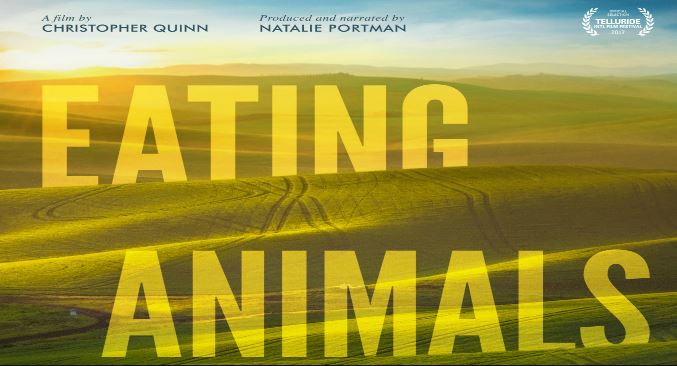 Date

Monday, October 22, 2018

Time

8:00 p.m.

Location

Abramson Family Founders Room, SIS
Films at Founders returns! 
Please join us for the second screening in our "Films at Founders" series: free screenings of award-winning documentaries spotlighting the issues important to global citizens. Screenings are held in our SIS Abramson Family Founders Room. Join us and enjoy popcorn, soda, and some of the most significant recent documentaries available. Next up is Eating Animals, which tells the story of the beginning of the end of factory farming.
About Eating Animals:
Eating Animals aims to alter the framing of public discussion about industrial agriculture and the future of meat—to shift media debates, minds, and markets alike. Produced with Academy Award winner Natalie Portman and Jonathan Safran Foer, the film is the feature-length adaptation of Foer's critically acclaimed book of the same name that starts out with a simple question: where do our eggs, dairy, and meat come from? Through the intimate narratives of several farmers dedicated to bringing their trade—and the way we eat—back to its roots, the film explores the notion of stepping away from the practices of the past 40 years that have polluted our environment, endangered our health, and caused us all to be complicit in the inhumane treatment of animals. Looking at the costs we've incurred as our country has become dominated by massive industrial complexes designed to feed the masses, Eating Animals paints a picture of a future where traditional farming is no longer a distant memory, but instead is the only way forward.