Films at Founders Dolores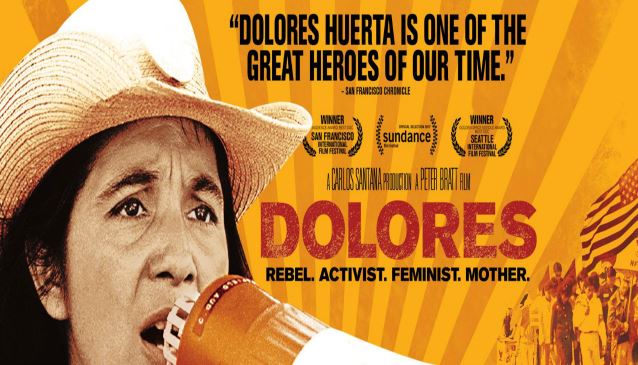 Date

Tuesday, September 25, 2018

Time

5:30 p.m.

Location

Abramson Family Founders Room, SIS
The School of International Service debuts Films at Founders! 

Please join us for the first screening in our new "Films at Founders" series: free screenings of award-winning documentaries spotlighting the issues important to global citizens. Screenings will be held in our SIS Abramson Family Founders Room. Come enjoy popcorn, soda, and some of the best and most significant recent documentaries available. First up: Dolores, the story of American labor and civil rights activist Dolores Huerta.
About Dolores:History tells us Cesar Chavez transformed the U.S. labor movement by leading the first farm workers' union. Missing from this narrative is his equally influential co-founder, Dolores Huerta, who fought tirelessly alongside Chavez for racial and labor justice to became one of the most defiant feminists of the twentieth century. Like so many powerful women advocates, Dolores and her sweeping reforms were – and still are – sidelined and diminished. Learn how as she empowered a generation of immigrants to stand up for their rights, false accusations of child neglect and immoral behavior (she married three times and raised 11 children) pushed Dolores out of the very union she helped create. Peter Bratt's provocative and energizing documentary challenges an incomplete history. Through archival footage and interviews from contemporaries and Dolores herself, now an octogenarian, the film sets the record straight on one of the most effective and overlooked activists in modern U.S. history. 
This event is sponsored by the School of International Service.