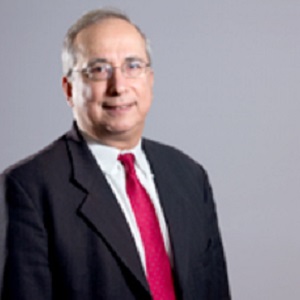 Gregory Aftandilian

Sr Professorial Lecturer School of International Service
Degrees

B.A. in History, Dartmouth College;

M.A. in Middle Eastern Studies, University of Chicago;

M.Sc. in International Relations, London School of Economics

Favorite Spot on Campus

The Quad

Book Currently Reading

A Hundred Suns, by Karin Tanabe

Bio

Gregory Aftandilian, an expert on Middle East politics and US foreign policy, is a senior professorial lecturer and term faculty member in the US Foreign Policy program of the School of International Service. He commonly teaches SIS-682: Foreign Policy Institutions and Processes  as well as courses on the Middle East. He is also a Non-resident Fellow at Arab Center, Washington DC, and has been a lecturer in the Pardee School of Global Studies at Boston University. He has authored of several monographs and books on Middle East politics and US foreign policy as well as numerous journal articles.

He worked in the government for more than twenty years as a Middle East analyst in the Departments of Defense and State and as a foreign policy advisor for the Senate Foreign Relations Committee, Senator Edward Kennedy, and Congressman Chris Van Hollen. He has also consulted for the National Democratic Institute, and the Middle East Center at University of Massachusetts-Lowell. Previously, Professor Aftandilian held fellowships at the Center for National Policy, the Council on Foreign Relations, and the Belfer Center at the Kennedy School of Government at Harvard University.
Spring 2022
SIS-682 Foreign Pol: Institutions/Proc

SISU-215 Contemporary Middle East

SISU-306 Adv Int'l Studies Research: Hist Research in Int'l Studies
Summer 2022
SIS-750 Res/Prof Meth in Int'l Affairs: Pol Analysis for Int'l Affairs
Fall 2022
SIS-653 Topics in U.S. Foreign Policy: USFP Toward the Middle East

SIS-682 Foreign Pol: Institutions/Proc

SIS-750 Res/Prof Meth in Int'l Affairs: Pol Analysis for Int'l Affairs
Scholarly, Creative & Professional Activities
Selected Publications
Egypt's Bid for Arab Leadership:  Implications for U.S. Policy (New York: Council on Foreign Relations Press, 1993)
A Security Role for the United States in a Post-ISIS Syria? Opportunities and Challenges for U.S. Policy, 2018
Book Review for US Democracy Promotion in the Arab World: Beyond Interests vs. Ideals, by Mieczyslaw Boduszynski in the Middle East Journal (Spring 2020, vol. 74. no. 1)
"The Cold War Writings of Reuben Darbinian in The Armenian Review," in The Armenian Review (Fall-Winter 2019, vol. 56, no 3-4)