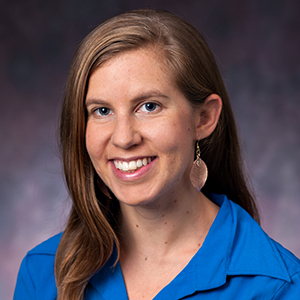 Abby Ostovar

School of International Service
Additional Positions at AU

Adjunct Instructor

Degrees

PhD Candidate in International Relations, specialization in Global Environmental Politics, American University
MA in Law and Diplomacy, The Fletcher School of Law and Diplomacy, Tufts University
MA in Urban and Environmental Policy and Planning, Tufts University
BS in Environmental Science, University of Mary Washington

Bio

Abby Lindsay is an Adjunct Instructor and Ph.D. Candidate of International Relations specializing in Global Environmental Politics. Her doctoral research contributes to collaborative governance scholarship by analyzing how heterogeneous belief systems, spatial relations, and entrenched social relationships affect whether stakeholders reach and subsequently reach agreements. Through case study comparison of river basin councils in Peru, she argues that reproducing asymmetrical sociopolitical patterns within water management could cause Peru to miss opportunities to increase adaptive capacity and ensure future sustainability of water supplies. Abby is an Earth Systems Governance Research Fellow and a Senior Fellow of the Environmental Leadership Program.  From 2013-2015 she was the Coordinator of the Partnership on Technology Innovation and the Environment for the Center for Environmental Policy, a collaborative effort with the U.S. Environmental Protection Agency, Environmental Defense Fund, and other public and private partners currently focused on scaling up water technology adoption. Prior to coming to American University, Abby worked at the U.S. State Department on environmental cooperation, where she collaborated with over 15 countries to advance environmental protection and private sector implementation of environmental technologies and practices. She has also completed research on renewable energy, climate change policy, sustainable development, global forest governance, and environment and trade.