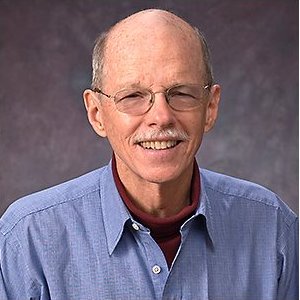 Dane Smith

Adjunct Professor School of International Service
Degrees

PhD, Fletcher School of Law and Diplomacy, Tufts University, BA, Harvard College (magna cum laude)

Languages Spoken

French, Arabic; read Spanish and Italian

Bio

Dane F. Smith, Jr. is adjunct professor in American University's School of International Service and at Shepherd University, Shepherdstown, WV, and a senior fellow at the Joint Forces Staff College. He is a Senior Associate in the Post-Conflict Reconstruction Project at the Center for Strategic & International Studies, Washington D.C. On behalf of BEFORE, an international conflict prevention NGO, he led a multinational team to Guinea in September 2008 which drafted a preliminary study on possible conflict prevention initiatives. In the 1960s, he was a Peace Corps Volunteer in Eritrea, then part of Ethiopia. He also studied at the Union Theological Seminary in New York. Dr. Smith was U.S. Ambassador to Guinea 1990-93, U.S. Ambassador to Senegal from 1996-99, from 1995-96 was Special Presidential Envoy for Liberia, and from 1999 to 2003, he was President of the National Peace Corps Association, the alumni group for former U.S. Peace Corps Volunteers.
Scholarly, Creative & Professional Activities
Research Interests
Dr. Smith's research interests include peace-building in Africa, the organization of peace-building in the U.S. Government, democratization in Africa, Christian peace paradigms.
Professional Presentations
   
"Recent Changes in U.S. Approaches to Stabilization and Reconstruction," Presentation to Fragile State Lecture Series, Department of Foreign Affairs and International Trade, Ottawa, Canada, August 21, 2009.
   
"Recent Changes in U.S. Official Peace-Building," Presentation at Center for Strategic & International Studies, May 26, 2009.     
Executive Experience
   
President, National Peace Corps Association, 1999-2003.
Selected Publications
   
An Expanded Mandate for Peace Building: The State Department Role in Peace Diplomacy, Reconstruction, and Stabilization. Center for Strategic and International Studies, 2009.
   
Foreign Assistance for Peace: The U.S. Agency for International Development. Center for Strategic and International Studies, 2009.
   
"US-Guinea Relations during the Rise and Fall of Charles Taylor," Journal of Modern African Studies, September 2006.     
Congressional Testimony
   
"A Peace Corps Charter for the 21st Century," Subcommittee on Western Hemisphere, Peace Corps, and Narcotics Affairs of the Senate Foreign Relations Committee, June 25, 2002.