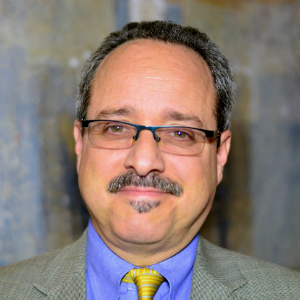 Jonathan Fox
Professor
School of International Service
Jonathan Fox focuses on the relationship between citizen participation. transparency and accountability, from both scholarly and practitioner perspectives. He has carried out extensive research in rural Mexico, and with Latino immigrant organizations in the US. His projects involve dialogue with a wide range of public interest groups, grassroots organizations, development agencies, private foundations and government policymakers.

Degrees

PhD, Political Science, MIT, 1986 BA, Politics, Princeton, 1980
Loading ...

OFFICE

SIS-School of Intl Service
SIS - 224
Tues 10-12 & by appt
FOR THE MEDIA

To request an interview for a
news story, call AU Communications
at 202-885-5950 or submit a request.
---
Scholarly, Creative & Professional Activities
Research Interests
Transparency and accountability, democratization, governance and participation, social and environmental policy, transnational civil society, immigration and youth civic/political engagement. Current projects address international open government reforms, social accountability, transparency and accountability in Mexican rural development policy, and Latino civic participation.
Selected Publications
"Social Accountability: What Does the Evidence Really Say?," World Development, No. 72, August, 2015
[co-authored with Xochitl Bada] "Patrones migratorios en contextos de ruralidad y marginacion en el campo mexicano, 2000-2010: Cambios y continuidades," [Migration and Poverty Trends in Rural Mexico, 2000-2010] Revista ALASRU, No. 10, Oct., 2014
"Social Accountability: What Does the Evidence Really Say?," GPSA Working Paper, No. 1, Sept. 2014 (Global Partnership for Social Accountability - now available in Arabic, Spanish and French translations)
"Las políticas públicas hacia la agricultura y su relación con el empleo," [Public Policy Towards Agriculture and Employment"] in OXFAM México, El derecho a la alimentacio?n en Me?xico: Recomendaciones de la sociedad civil para una política pública efectiva, Mexico, Oct., 2013
Co-editor, Oaxacalifornian Reporting Team, Voices of Indigenous Oaxacan Youth in the Central Valley: Creating Our Sense of Belonging in California, UC Center for Collaborative Research for an Equitable California, 2013.
"State Power and Clientelism: Eight Propositions for Discussion," in Tina Hilgers, ed., Clientelism in Everyday Latin American Politics, Palgrave, 2012.
Co-editor, Subsidizing Inequality: Mexican Corn Policy Since NAFTA, Woodrow Wilson International Center for Scholars/CIDE/UC Santa Cruz, 2010.
Co-editor, Context Matters: Latino Civic Engagement in Nine U.S. Cities, Woodrow Wilson International Center for Scholars, 2010.
Co-author, "Rural Democratization in Mexico's Deep South: Grassroots Right-to-Know Campaigns in Guerrero," Journal of Peasant Studies, 36(2), 2009.
Co-author, "Migrant Organization and Hometown Impacts in Rural Mexico," Journal of Agrarian Change, 8(2-3), May, 2008.
Accountability Politics: Power and Voice in Rural Mexico, Oxford University Press, 2007.
Co-editor, Mexico's Right-to-Know Reforms: Civil Society Perspectives, Woodrow Wilson International Center for Scholars/Fundar, 2007.
Honors, Awards, and Fellowships