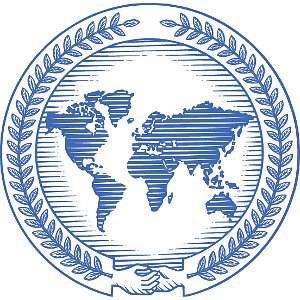 Alma Jadallah

Adjunct Professorial Lecturer School of International Service
Degrees

PhD and MAIS, Conflict Analysis and Resolution, George Mason University, BA, English/Philosophy, University of Jordan, Amman

Languages Spoken

Arabic, English, and French

Favorite Spot on Campus

Bender Library

Book Currently Reading

<i>The Prophet</i>, by Khalil Gibran

Bio

Dr. Abdul-Hadi Jadallah advised and worked on the national and international levels on strategic projects related to: conflict prevention, mitigation, and recovery; leadership and program development and research; gender equality and women's empowerment; training and education in conflict analysis and resolution; monitoring and evaluation, and capacity building. She holds over 10 years of experience with projects in the US and the Middle East. Clients include academic institutions, Fortune 50 companies, government and non-governmental organizations. She is the recipient of the 2009 Regional Star Business Award, DC Region Top Women Business Enterprise for 2008 and the Top 100 Minority Business Award for 2007.
Scholarly, Creative & Professional Activities
Research Interests
Intersection between theory and practice, leadership and organizational development, gender, the Middle East and specifically the Arab world
Selected Publications
   
""The Culture in the Code." (With D. Rainey.) Paper presented at the 4th International Forum on On-line Dispute Resolution, Cairo, Egypt. March, 2009.
   
Co-author: Wing, et al. "Framing the Dialogue: Social Justice and Conflict Intervention." ACResolution, 2008.
   
 "The Arab-Israeli Conflict: Challenges for American Third Party Intervenors. ACResolution, 2003.
   
"The Role of Culture on Conflict Resolution." Arab-American Dialogue. Vol. 8, No.3, 1997.
   
"Understanding and Challenging Western Perceptions of Islamic Fundamentalism." Arab-American Dialogue. Vol. 8, No. 1, 1996.
   
Professional Certifications
Virginia Natural Resources Leadership Institute, Virginia State Certified Mediator, Strategies for Trauma Resilience and Awareness (STAR), Basic Project Management, Mediating Complex and Multi-Party Civil Cases, Personnel Law, Diversity Training-for-Trainers, Kingian Non-Violence, Mediating Disability Disputes.
Member of Pinnacle Honor Society.
Executive Experience
   
Board of Directors (Past Chair 2003-2006), Partners for Peace, Washington DC.
   
Advisory Board, Institute for Conflict Analysis and Resolution, George Mason University.
   
Board of Directors, Northern Virginia Mediation Services, Fairfax, VA. (Past President, Board of Directors, 2001-2004).
   
Board of Directors, Institute for Victims of Trauma, McLean, VA.
   
Advisory Board, Smart Security Project, Eastern Mennonite University, Harrisonburg, VA.
   
Advisory Board, Original Circle, Peace X Peace. Vienna, Virginia.
   
Board of Directors, Al-Hewar Center, Vienna, Virginia.
   
Member Human Relation Advisory Committee, Fairfax County School Board. 2000-1.
   
Institute for Conflict Analysis and Resolution. Advisory Board 2003, 2007-present.
   
Al_Hewar Center, Vienna, VA.
   
Ezekiel's Place, Retreat Center, Middle East Working Group. 2004.
Honors, Awards, and Fellowships
   
DC Region Regional Star, Women Business Enterprise Stars, 2009.
   
Women Business Enterprise, 2008.
   
Top 100 Minority Business Enterprise, 2007.
   
Freddie Mac Women Interactive Network Award: Women Changing Freddie Mac, Women Influencing Freddie Mac. (2005)     
Professional Presentations
   
Guest Speaker, United Nations Development Program, United Nation, New York. 2009.
   
Participant, 10 & 9th Annual Colloquium, The Institute for Inclusive Security, Washington, D.C., 2008 – 09.
   
Panelist, Gemme Conference, Geneva, Switzerland, 2008.
   
Guest Lecturer: Department of Defense, Defense Information School, 2008.
   
Lecturer: Center for Democracy and Election Management, School of Public Affairs, American University, 2008.
   
Lecturer: National Peace Foundation, Washington D.C. 2008-09.
   
Lecturer: Jordan Securities Commission, 2007.
   
Presenter: Conferences, Association for Conflict Resolution, 2003 – 05.
   
Guest speaker and moderator: Alhewar Center, 2002 – present.
   
Guest Speaker. Jewish Film Festival, 2005.     
Media Appearances
   
Panelist, Min Washington. Al Jazeera Arabic Broadcasting Service, May & July, 2009.
   
Panelist, All Directions. Middle East Broadcasting Network, 2007 – 08.
   
Profiled in Three Faiths, One God: Judaism, Christianity and Islam. (2006) A documentary by Gerald Krell and Meyer Odze.
   
Casting Calls. A documentary commissioned by the Discovery Channel.
   
Profiled in Voices of American Muslims: Twenty Three Profiles. (2005) New York: Hippocrene Books.