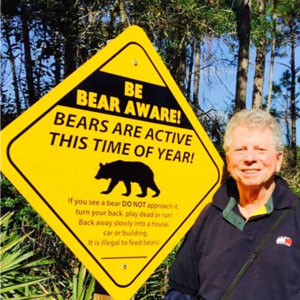 James Nathan

Scholar in Residence School of International Service
Bio

James A Nathan is a former Foreign Service Officer and the Khalid Bin Sultan Inaugural Eminent Scholar Emeritus at Auburn University. He is the author of seven books and is widely published in Foreign Affairs, the Washington Post, the New York Times, etc. He has won several literary prizes, a number of Senior Distinguished Fulbrights, was a NATO Fellow, and is a member of the Council on Foreign Relations.
Scholarly, Creative & Professional Activities
Selected Publications
Books
Soldiers Statecraft and History, (Praeger, Greenwood Publishing Group), 2003
Anatomy of The Cuban Missile Crisis, (NY: Greenwood, 2001)
The United States Foreign Policy and World Order, (co-­authored), (Little, Brown & Co.) First edition, 1976; Second edition, 1981; Third revised edition, 1985; Fourth (extensively) revised edition, 1989. Fifth edition, under contract
Foreign Policy Making and The American Political System (co-authored), 1983; Second Revised Edition, (NY: Harper Collins), 1987 Third (extensively) revised [Baltimore: Johns Hopkins Un. Press], 1994
The Cuban Missile Crisis Revisited, (Ed.)(New York, St. Martin's Press), 1992
The Future of United States Naval Power, (Co-­authored), (Bloomington, Indiana University Press), 1979
Monographs
"2000 ELECTION." [With Charles Tien] Hong Kong, US Consulate, June 2000
"The 1986 Election: Congress, the Defense Budget, and the Future of the Army, "Carlisle Barracks: Strategic Studies Institute of the Army War College, June 1987
"Diplomacy, Law, and International Order," Center for Advanced Research, Naval War College Press, 1979
"International Education in a Global Age,"(co-authored), National Council For Social Studies, 1975
Articles
"Trumping Obama on Cuba" USA Today Magazine, The Society for the Advancement of Education. Vol. 145, No. 2862, March 2017
"Russia, ISIL and the Diplomatic Lessons of the Cuban Missile Crisis," European Leadership Network, October 24, 2014
"The Iran Contra Affair", "The State Department," and "The National Security Advisor," essays in The Encyclopedia of Military Science, [Guenter Kurt Piehler, Editor], Thousand Oaks, CA], 2013. Pp. 702ff; pp. 939ff; pp. 1549ff
"Diplomacy, Not Daring‐Do," and The Cuban Missile Crisis Revisited, " Foreign Affairs 91(6): 2012, pp. 163–66
"Casualties & Threats: Conditions of Support for War," Defense & Security Analysis, Volume 26, edition 3, September 2010
Area of Expertise
Content is not available at this time.