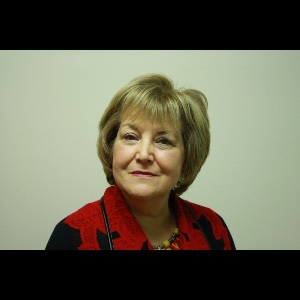 Johanna Mendelson-Forman

Adjunct Professor School of International Service
Degrees

Ph.D., Washington University, M.I.A., Columbia University, J.D., American University.

Bio

Johanna Mendelson Forman is a Scholar in Residence at American University's School of International Service where she teaches Conflict Cuisine: An Introduction to War and Peace around the Dinner Table. Connecting war and food is something that came from her recognition that in Washington you could tell where there were wars by the number of new ethnic restaurants that opened here. This inspired her recent work on conflict cuisines as tool for teaching how food is a form of Smart Power as well as a driver of conflict. It also linked two subjects, food and conflict, in a new interdisciplinary way that makes it easier to understand why in zones of conflict food becomes central to both survival and resilience. An expert on the post-conflict transition and democratization issues, she has regional expertise in the Americas, with a special focus on the Caribbean, Central America and Brazil. She also has had extensive field experience in the U.S. government on transition initiatives in Haiti, Iraq, and Sub-Saharan Africa. Her deep experience as a policy maker on conflict and stabilization efforts from Haiti to Rwanda led her to this effort to connect food with conflict. She is a Senior Advisor with the Managing Across Boundaries Program at the Stimson Center, where she works on security and development issues, and is also a Senior Associate at the Center for Strategic and International Studies Program on Crisis, Conflict, and Cooperation. She has written extensively on security-sector reform in conflict states, economic development in postwar societies, gender and conflict, and the role of the United Nations in peace operations. Mendelson Forman served as the director of peace, security, and human rights at the UN Foundation. She has held senior positions in the U.S. government, helping create the Office of Transition Initiatives, and serving as a Senior Adviser for Humanitarian Response at the U.S. Agency for International Development, as well as at the World Bank's Post Conflict Unit. She served as a Senior Advisor to the UN Mission in Haiti. Her writings have appeared in a wide-range of publications including the Miami Herald, the Washington Post, Americas Quarterly, The Globalist, World Politics Review, VOXXI, Estadao, and El Universal. She frequently appears on national media including National Public Radio, Univision, and CNN. Mendelson Forman is a member of the Council on Foreign Relations. She holds a J.D. from Washington College of Law at American University, a Ph.D. in Latin American history from Washington University, St. Louis, and a Master's of International Affairs, with a certificate of Latin America studies from Columbia University in New York.