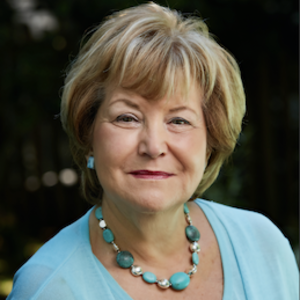 Johanna Mendelson-Forman

Adjunct Professor School of International Service
Degrees

Ph.D., Washington University, M.I.A., Columbia University, J.D., American University.

Bio

Johanna Mendelson Forman is an Adjunct Professor at American University's School of International Service. She is also a Distinguished Fellow at the Stimson Center, where she heads the Food Security Program. Her frontline experience as a policy maker on conflict and stabilization efforts drove her interest in connecting the role of food in conflict, resulting in the creation of Conflict Cuisine®: An Introduction to War and Peace Around the Dinner Table, an interdisciplinary course she teaches at the School of International Service at American University in Washington, DC. As an Adjunct Professor leading this innovative curriculum, Johanna challenges her students to explore new ways of looking at diplomacy, conflict resolution, and civic engagement to understand how food, as a form of Soft Power, can drive these issues in the 21st Century. In establishing this link between food and conflict, Johanna developed a new interdisciplinary platform examining why food is central to survival and resilience in conflict zones.


Her groundbreaking work on food in conflict zones is derived from her distinguished career as a practitioner and policymaker in the United States government, the United Nations and the World Bank. Her experiences working as an expert on conflict and stabilization efforts from Haiti to Rwanda led her to this effort to connect food with conflict. She also is highly regarded as a regional expert on Latin America and the Caribbean, with extensive field experience in Haiti and the Dominican Republic, Central America, Colombia and Brazil. Most recently, she has focused on the ongoing food crisis in Venezuela. Her work on civil-military relations in the region contributed to a new approach to engaging members of the armed forces and civilians to promote dialogue about democratization and civil society at the time of many transitions to democracy. Through her wide-ranging career in international affairs, Johanna Mendelson Forman has built a reputation for addressing longstanding issues with new perspectives and innovative ideas. By recognizing the nexus between food, war, and civic engagement, she has become one of the leading voices in the emerging movement of Social Gastronomy.


At the Stimson Center she worked as a Senior Advisor to the Managing Across Boundaries project that explored the impact of transnational issues on public policy in the Americas. During her tenure at the Center for Strategic and International Studies in the Americas Program she worked on United States policies toward the conflict in in Colombia and related issues such as Taiwan's diminishing influence in the Americas. She also served as an advisor to the Center's Program on Crisis, Conflict and Cooperation.


During her tenure at the UN Foundation, where she was Program Director for Peace, Security and Human Rights, she coordinated programming and grants in that area to organizations in the United Nations and non-governmental organizations, with an emphasis on human rights, gender equality, and conflict prevention.


Today her research focuses on gastrodiplomacy and social gastronomy, the use of food as a means of social impact and investment to communities at risk. As a participant in the Livelihoods In Food Entrepreneurship Project (LIFE), a consortium of organizations under the Center for Private and International Enterprise, she is managing the gastrodiplomacy component of the program to support Syrian refugees in Turkey who are using food as a tool for social integration. She has also co-edited a cookbook of recipes contributed by refugees which will be published in 2019.


She has written extensively on security-sector reform in conflict states and economic development. Her writings have appeared in a wide-range of publications including the Miami Herald, the Washington Post, U.S. News and World Report, Americas Quarterly, The Globalist, World Politics Review, VOXXI, Estadao, and El Universal. She frequently appears on national media including National Public Radio, Univision, postwar societies, gender and conflict, and the role of the United Nations in peace operations. She frequently appears on national media including National Public Radio, Univision, and CNN. Johanna has lectured on food-related topics at the Smithsonian Resident Associates Program, Johns Hopkins University Bologna Campus, New York University's Washington Program, and at the United States Pavilion of the 2015 World Expo in Milan, Italy. She has also appeared at MAD, Food Tank, YEDI 2019, and other food-center programs that bring academics and practitioners together.


Mendelson Forman is a member of the Council on Foreign Relations. She is also a member of Les Dames d 'Escoffier. She holds a J.D. from Washington College of Law at American University, a Ph.D. in Latin American history from Washington University, St. Louis, and a Master's of International Affairs, with a certificate of Latin America studies from Columbia University in New York.
Fall 2023
SIS-793 Practicum in Int'l Affairs: Food As Soft Power

SISU-318 Topics Global Sec/Foreign Pol: From Local to Global: Food Pol