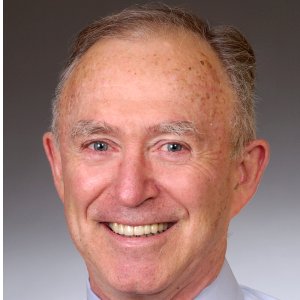 John Richardson

Prof Emeritus School of International Service
Degrees

PhD, political science, University of Minnesota

BA, history, Dartmouth College

Bio

John Richardson writes, lectures and consults in the fields of applied systems analysis, international development, conflict-development linkages and sustainability/resilience of political-economic-social institutions. From Fall 2010-June 2017 he was Visiting Professor at the Lee Kuan Yew School of Public Policy, National University of Singapore, teaching "Dynamic Modeling of Public Policy Systems." In Fall 2014 he became a resident faculty member of a newly created Residential College, focused on systems thinking and modeling at the National University of Singapore. He concluded his Singapore affiliations in June 2018. In June 2009, he completed an eight-year term as Director of AU's Center for Teaching Research and Learning – CTRL, formerly the Center for Teaching Excellence). During his Tenure, CTE/CTRL was overall responsible for faculty development and instructional support, providing pedagogical and a variety of advanced technology, multimedia and audiovisual support services to AU faculty, students and the university community. In 2001, he completed a nine-year term as the School of International Service's Director of Doctoral Studies. He was AU's first Faculty Member in Residence, living in the University's largest undergraduate residence hall between 2002 and 2011. He completed his full-time service at American University in August 2011.


At American University, Dr. Richardson also founded and directed the Social Science Research Laboratory and served as Director of the Center for Technology and Administration, which offered degree programs in operations research, applied computer science and environmental management. In 1988 he was Visiting Professor of International Relations, Department of History and Political Science, University of Colombo, Sri Lanka. Previously, he held teaching and/or research appointments in political science and systems engineering, Case Western Reserve University and the System Dynamics Group, Sloan School of Management, M.I.T. As an active duty Naval Officer, he taught naval weapons and space technology at the University of Minnesota. In partnership with his first wife, Jan Richardson, he helped manage two high fashion boutiques in Minneapolis. He also was active in Democratic politics as a Minneapolis ward leader and member of several campaign and party governance committees.
Scholarly, Creative & Professional Activities
Research Interests
Dr. Richardson's current work focuses on the causes of political conflict in Third World nations and non-violent strategies for development.
Professional Presentations
"Sri Lanka and the Global Political Economy: Foreign Policy Perspectives." Invited paper given at the Conference on "Sri Lanka: Legacy and Prospects." Center for Strategic and International Studies, Washington, D.C., March, 1998. 
"Resilience and Crises of Democracy and Governance in Non Western Settings: Fifty Years of South Asian Experience. Seminar sponsored jointly by the SID, Washington Chapter Asia Roundtable and the Tulane University Institute for International Development. Washington DC. December, 1998.
"Fifty Years of Democratization in South Asia" and "Why not a Government of National Unity." Lectures given to students in the General Studies Program of the Bandaranaike International Diplomatic Training Institute. Colombo, August, 1999.
Participated in a workshop on "Governance and Corruption in South Asia" organized by the International Center for Ethnic Studies, Colombo, July, 1999.
Conducted workshop on curriculum reform in Sri Lankan higher education for faculty members of the Department of Political Science and Modern History, University of Colombo. Colombo, August, 1999.
Along with CSIS South Asian Studies Director and Retired Ambassador Teresita Schaffer, lectured to members of the Serendipity Group ("Friends of Sri Lanka") on "Recent Developments in Sri Lanka." Washington, D.C., December, 1999.
Invited participant, U.S. Institute of Peace Roundtable Discussion on "Prospects for Negotiations in the Sri Lankan Crisis: Implications for U.S. Foreign Policy." Washington D.C., June 2000.
Executive Experience
Charter Member of the Editorial Board, Futures Research Quarterly, 1984-present
Nominator, Fukuoka Asian Cultural Prize Competition, 1992-present
Member of the Board of Directors, International Centre for Ethnic Studies, Kandy, Sri Lanka, 1993-present
International Advisory Committee Member, Center for Private Sector Development, Colombo, Sri Lanka, 1999-presentorial Board
Member, Ethnic Studies Report, 1998–present
Selected Publications
History and Politics – Millennial Perspectives: Essays in Honor of Kingsley M. de Silva, (editorial board member), Law and Society Trust, 1999.
Democratization in South Asia: TheFirst 50 Years, ed. with S.W.R. D. Samarasinghe, Sridevi Publications for the International Center for Ethnic Studies, 1998.
Ending Hunger: An Idea Whose Time has Come, with Elizabeth Neeld, Donella Meadows, Ted Howard and Joan Holmes, F.A. Praeger, 1985.
Making it Happen: A Positive Guide to the Future (ed.), U.S. Association for the Club of Rome, 1982.
Groping in the Dark: The First Decade of Global Modeling, with Donella Meadows and Gerhart Bruckmann, John Wiley & Sons, 1982.
Partners in Development: AID University Relations, 1950-1966, Michigan State University Press, 1969.
Media Appearances
CNN International News
Sri Lankan National Television
The Washington Times