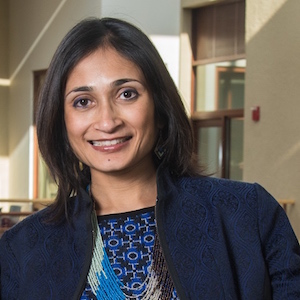 Malini Ranganathan
Assistant Professor
School of International Service
Additional Positions at AU

Faculty Fellow at the Metropolitan Policy Center, School of Public Affairs


Dr Ranganathan is an interdisciplinary geographer with a special interest in postcolonial urbanism. Her scholarship on the politics and discourses surrounding urban infrastructure and "natures" seeks to enrich what we know about capitalism, citizenship, and sustainability in the world's most rapidly urbanizing regions. Her work contributes to the cross-cutting fields of urban political ecology, critical urban studies, and ethnographies of state formation and development. Most of her research to date has focused on Bangalore/Bengaluru in India, where she interrogates how the city's water-related commons (i.e. its water infrastructure, stormwater drains, and urban wetlands) are governed by international and domestic actors. Her historic and ethnographic research here argues that new water pricing policy is central to struggles over the right to the city and state recognition given widespread urban informality. A related project delves into the political economy of wetland redevelopment, showing how Bangalore's wetlands have become sites for land grabbing, accumulation, and state-corporate corruption. The resulting heightened flood risk has fueled demands for a more sustainable and democratic city. Finally, she brings insights from postcolonial cities to bear on urban space, epistemology, and inequality in the US. To that end, she has just launched a newly funded project, "Tackling Urban Vulnerability: Lessons for Building Community Resilience and Climate Justice in Washington, DC", which aims to document and address the racial inequities and ecological risks faced by communities on either side of the Anacostia.

Her research is published in the International Journal of Urban and Regional Research, Urban Geography, Antipode: A Radical Journal of Geography, and Water Alternatives among other leading journals, as well as several edited books on the South Asian city. Previously, Dr Ranganathan was a post-doctoral fellow based out of the Department of Geography at the University of Illinois, Urbana-Champaign. She has also worked at TERI, New Delhi; ENDA-Tiers Monde, Dakar; and the Asian Development Bank, Manila. At SIS, Dr Ranganathan teaches SISU 250 (Environmental Sustainability and Global Health), SISU 349 (Global Cities, Justice, and the Environment), and SIS 620 (Urban Political Ecology).

Degrees

MS, PhD, University of California, Berkeley

BA, Bard College, NY
Loading ...

OFFICE

SIS-School of Intl Service
SIS - 301
Mon 1.30-2.30pm, Wed 2-4pm, or by appointment. Please sign up at the link below under "See Also".
FOR THE MEDIA

To request an interview for a
news story, call AU Communications
at 202-885-5950 or submit a request.
---
Scholarly, Creative & Professional Activities
Research Interests
Political economy of development, urban inequality and environmental justice, citizen-state relations, water and land politics, flood risk, climate change vulnerability, discourse analysis, ethnography, archival research, geographic information systems (GIS), Indian cities, Washington, DC, theorizing from the global South
Grants and Sponsored Research
2015. Metropolitan Policy Center Faculty Research Grant with Dr. Eve Bratman  "Tackling Urban Vulnerability: Lessons for Building Community Resilience and Climate Justice in Washington, DC".
2007-2009. National Science Foundation Doctoral Dissertation Research Improvement Grant, Geography and Spatial Sciences Program, Directorate of Social, Behavioral, and Economic Sciences: "Seeing Like a Citizen: Technologies of Governance and Urban Service Delivery in Bangalore".
Professional Presentations
Selected Invited Talks
2015. Invited for "Rupturing the Anthro-obscene! The Political Promises of Planetary Urban Ecologies" workshop, KTH Environmental Humanities Laboratory, Sweden, September 16-17.
2015. Invited for Urban Beyond Measure: Registering Urban Environments in the Global South, Stanford University, May 8-9.
2014. "Drains of Labor: Filth, Commodification, and Risk in Bangalore's Wetland Assemblage". Invited for Infrastructures of Labor panel, New York University.
2014. "Emancipatory Urban Politics Through the Everyday Sate: Improvisations and Translations at the Frontlines". Invited to speak at Radical Incrementalism: Theories/Practices of Emancipatory Change, African Center for Cities, University of Cape Town.
2014. "Stormwater Drains, (Wet)land Grabs, and the Assembling of Flood Risk in Bangalore". Invited to speak at the School of Habitat Studies, Tata Institute for Social Sciences, Mumbai.
2014. "Beyond the 'Slum': Urban Informality as the New Normal in Millennial Capitalism". Invited for Cities at the Center of the World conference, George Mason University and Woodrow Wilson Center.
2013. "Stormwater Drains as Assemblages: The Geography of Flooding in Bangalore". Invited for The Future of Water and Waste in South Asia conference, Rutgers University.
2012. "Financing Infrastructure in India's Slums: Rajeev Gandhi Awas Yojana's Prospects and the Political Economy of Urban Reforms", The 21st Century Indian City: Working Towards Being Slum Free? conference, University of California, Berkeley
2011. "Informal Water, the State, and the Peripheralized Middle Class", Invited for Urban India: Historical Processes and Contemporary Experiences conference, Yale University.
 Selected Conference Presentations and Panels
2015. "Conjuring Land from Water: Law, Materiality, and Discursive Politics in Urban Wetland Redevelopment" at Land Fictions: The Commodification of Land in City and Country conference, Rutgers University, May 1-2.
2015. "Storm Flows and Capital Fixes: Rematerializing Flood Risk in the Informal City" at session on STS and Urban Infrastructure in the South, Association of American Geographers Annual Meeting, Chicago, April 21-25.
2014. "The Ethical City? Critical Geographies of Corruption and Accountability in Urban India". Panel co-organizer and co-presenter (with Sapana Doshi) at session on Critical Geographies of Corruption and Accountability, Association of American Geographers Annual Meeting, Tampa, April 8-12, 2014.
2014. "Pluralizing 'the State' in Urban Political Ecology: State Formation and Water Politics in Bangalore, India", Dimensions of Political Ecology Conference, University of Kentucky, Lexington, February 27-29, 2014.
"Mafias in the Waterscape: Public Authority and Informality in Bangalore". UNESCO-IHE Conference Informal Space in the Urban Waterscape, Delft, December 4-6, 2012.
Honors, Awards, and Fellowships
2011-2013. Post-Doctoral Fellow, Social Dimensions of Environmental Policy (SDEP), Department of Geography and Beckman Institute, University of Illinois, Urbana-Champaign.
2009-2010. Chancellor's Dissertation-Year Fellowship in the Humanities and Social Sciences, University of California, Berkeley.
2007-2008. John L. Simpson Memorial Research Fellowship in International and Comparative Studies, University of California, Berkeley.
2007-2008. American Institute of Indian Studies (headquartered at the University of Chicago) Doctoral Dissertation Fellowship.
2006. Outstanding Graduate Student Instructor Award, University of California, Berkeley.
2006. Center for South Asian Studies Summer Research Fellowship, University of California, Berkeley.
2005. Center for Human Rights Summer Research Fellowship, University of California, Berkeley.