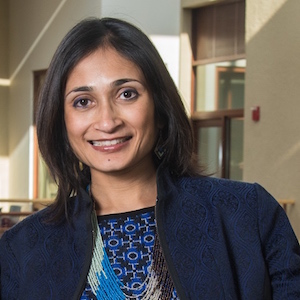 Malini Ranganathan

Associate Professor School of International Service
Additional Positions at AU

Degrees

PhD, University of California, Berkeley

MS, University of California, Berkeley

BA, Bard College, NY

Bio

A critical urban geographer by training, Dr. Ranganathan focuses on environmental injustices, what she calls "environmental unfreedoms," in India and the U.S, and their structuring by caste, race, and class. Specifically, she studies the relationship between racialization, property law, and environmental inequalities (housing, water and sanitation, and flood risk and climate change vulnerability). She is currently working on a book project, Political Ecologies of Caste: Land, Labor, and Environmental Justice in Bengaluru, on how the interlocking of caste supremacy and property and labor regimes in colonial and contemporary Bengaluru/Bangalore reproduce environmental unfreedoms. In it, she considers the potential for legal and anticaste activism to disrupt environmental and spatial injustices perpetuated by economic and caste power. Through reading anticaste archives, she argues that global working-class solidarities matter greatly for radical, humanist, and internationalist reenvisionings of environmental justice. She is also a recipient of an American Council of Learned Societies-Andrew W. Mellon Foundation grant for a collaborative book project that weaves together literary criticism and critical geography, Corruption Plots: Stories, Ethics, and Publics of the Late Capitalist City. Finally, Dr. Ranganathan investigates environmental racism, climate justice, and the imperatives of abolition and an ethics of care in American cities. Her collaborative work on abolitionist climate justice in Washington, DC was featured on NPR. For an overview of her transnational approach to research and teaching, stream this podcast. Dr Ranganathan was recognized with the "SIS Scholar Teacher of the Year" award in 2018 and the "SIS Outstanding Contribution to Promoting Diversity, Equity, and Inclusion" award in 2020. In 2021, she won the American University "Faculty Award for Diversity, Equity, and Inclusion."

Her research is published in Environmental Justice, Ethnic and Racial Studies, The Lancet - Global Health, The Annals of the American Association of Geographers, Progress in Human Geography, Environment and Planning: A (Economy and Society), Capitalism Nature Socialism, International Journal of Urban and Regional Research, Urban Geography, and Antipode: A Radical Journal of Geography, among other journals. Her scholarship also appears in public venues such as e-Flux Architecture, Society and Space, and Black Perspectives. She serves on the editorial boards of Antipode, The Annals of the American Association of Geographers, and Environment and Planning: D (Society and Space). Previously, Dr Ranganathan was a post-doctoral fellow in the Department of Geography at the University of Illinois, Urbana-Champaign, and has had research positions at TERI in New Delhi, ENDA-Tiers Monde in Dakar, and the Asian Development Bank in Manila. At SIS, Dr Ranganathan teaches SISU 250 (Environmental Sustainability and Global Health), SISU 349 (Global Cities, Justice, and the Environment), and SIS 620 (Environmental Justice).