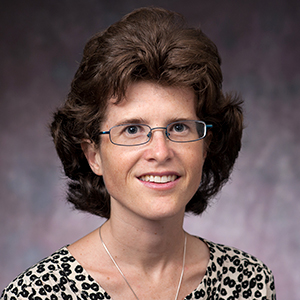 Marion Dixon

Professorial Lecturer School of International Service
Degrees

PhD, Development Sociology, Cornell University
MS, Development Sociology, Cornell University
BA, Political Science, summa cum laude, University of Michigan, Ann Arbor

Bio

Marion Dixon is a member of the International Development Program at American University's School of International Service. A broadly-trained sociologist, Dr. Dixon researches agriculture and food system change, with a focus on North Africa. She is currently writing a book manuscript, entitled Food and Revolt: Egypt, ecology, frontiers, based on doctoral research she conducted in Egypt from 2008 to 2012. In her manuscript she investigates the development of a corporate agri-food system and the implications for food security and political stability in Egypt.

Dr. Dixon's latest publication, on the role of reclamation of arid lands in the spread of industrial agriculture in Egypt and globally, is published in a special issue on the Politics of Food in the journal Comparative Studies of South Asia, Africa, and the Middle East (Duke University Press).

Marion's first early career research project is on the role of phosphate rock in chemical fertilizer production and industrialization in the long 19th century. She is also co-authoring a research project on the geopolitics of independence in South Sudan.
Partnerships & Affiliations
Scholarly, Creative & Professional Activities
Professional Presentations
2017                Panel co-organizer, 'Commodity Frontiers in Historical Capitalism', Third Annual Conference of the World-Ecology Research Network, Binghamton University, Binghamton, July.
2016                Invited presenter, Collaborative Research Centre, University of Leipzig, Germany, October.
2016                Panel co-organizer, 'What is new in the New Alliance for Food Security and Nutrition?', Development in Question: 6th annual conference of the Development Sociology Section of the American Sociological Association, Cornell University, October.
2016                Invited presenter, Thimar: Research collective on agriculture, environment & labor in the Arab World, American University of Beirut, September.
Selected Publications
Peer-reviewed Articles
Forthcoming. 'Chemical fertilizer in transformations in world agriculture and the state system, 1870 to the interwar period', in Journal of Agrarian Change.
2017. 'Plastics and Agriculture in the Desert Frontier'. Comparative Studies of South Asia, Africa, and the Middle East 37(1): 86-102.
2015. 'Biosecurity and the Multiplication of Crises in the Egyptian Agri-food Industry'. Geoforum 61: 90-100.
2014. 'The land grab, finance capital, and food regime restructuring: the case of Egypt'. Review of African Political Economy 41(140): 232-248.
2011. 'An Arab Spring'. Review of African Political Economy 38(128): 309-316.
Book Chapter
Forthcoming. 'Riding on waves of crises: finance, food, and political tumult'. Chapter in Financialisation, Food Systems and Rural Transformation (Routledge).
Book Reviews
 2017.  Invited Review of The Contradictions of Neoliberal Agri-Food: Corporations, Resistance, and Disasters in Japan, by Kae Sekine and Alessandro Bonanno, Contemporary Sociology: A Journal of Reviews 46(6): 714-716.
Professional Services
PEWS (Elected) Council member, Political Economy of the World System section of the American Sociological Association, 2017-2020