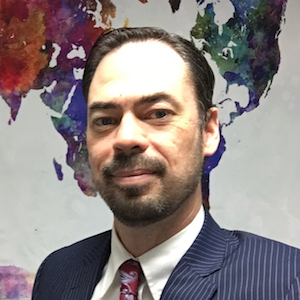 David Millar

Adjunct Instructor School of International Service
Degrees

David holds a Masters degree in International Policy Studies and Nonproliferation and an undergraduate degree in East Asian Studies.

Languages Spoken

Japanese, Chinese, Italian

Bio

David Millar is Global Issues Chair at the Foreign Service Institute (FSI), the U.S. Government's preeminent foreign affairs training academy.  A career intelligence professional, David has worked in multiple geographic regions including Japan, China, Taiwan, India, Southeast Asia, and the Middle East.  At AU he has taught graduate-level courses in Intelligence Analysis, Defense Policy, Trans-Pacific Security and Complex Problems.  Previously he served as the leading Tradecraft Instructor for DIA's Analytic Writing program and as the Senior Intelligence Analyst for Northeast Asia at the Special Operations Command - Pacific.  His research focuses on the interplay between strategic culture, political psychology, and master narratives in group identity and decisionmaking.
Summer 2022
SIS-653 Topics in U.S. Foreign Policy: Art/Science Intelligence Anlys