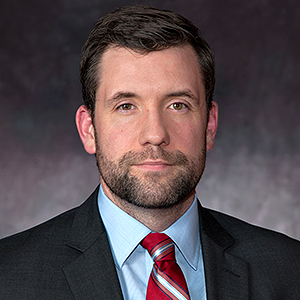 David Mislan

Assistant Professor School of International Service
Degrees

Ph.D., Rutgers (Political Science), M.A., Johns Hopkins (Government), B.A. Rutgers (History)

Bio

David Bell Mislan joined the SIS faculty in 2011 as an assistant professor. He is affiliated with the USFP program at the graduate level and the Foreign Policy & National Security and Peace, Global Security, & Conflict Resolution groups at the undergraduate level. Dr. Mislan is the author of Enemies of the American Way: Identity and Presidential Foreign Policymaking (Bloombury, 2012) and he is the co-founder of the Weird International Relations project with Dr. Philip Streich of Osaka University. In 2016-2017, he was a Fulbright Scholar in Yokohama, Japan. He writes and speaks on the topics of US foreign policy, national security, and the intersection of American identity and grand strategy. In addition to his teaching and research, Dr. Mislan is the faculty advisor for the American University International Relations Society (AMIRS) and AU's Model UN team.