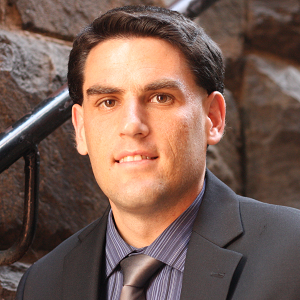 David Ohls
Professorial Lecturer
School of International Service
Dave Ohls does research on international security and international political economy, with a particular attention to links between the two. His current projects include analyzing the conflict-dampening effects of indirect trade networks, exploring the radicalization and counter-terrorism effects of drone strike campaigns, modeling the dynamics of costly signaling in the context of endogenous power shifts brought on by weapons acquisition, assessing the economic and political impacts of GATT/WTO accession, reevaluating of the broader-deeper trade-off in international institutional contracting, and identifying the relationship between coups and civil wars as related forms of violent leadership turnover. He has a particular interest in game theoretic/formal modeling approaches to international relations, as well as quantitative empirical scholarship.
Loading ...

OFFICE

SIS-School of Intl Service
East Quad Bldg - 305
FOR THE MEDIA

To request an interview for a
news story, call AU Communications
at 202-885-5950 or submit a request.
Teaching
Summer 2015

SIS-600 Int'l Affairs Stats & Methods
Fall 2015

SIS-600 Int'l Affairs Stats & Methods

SIS-600 Int'l Affairs Stats & Methods