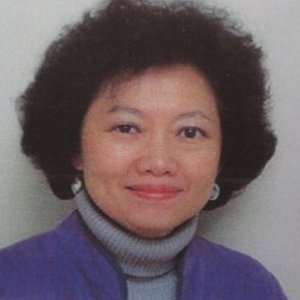 Pek Koon Heng-Blackburn

Assistant Prof Emerita School of International Service
Additional Positions at AU

Director of the ASEAN Studies Center

Degrees

PhD, London University's School of Oriental and African Studies; MA, BA, Auckland University

Bio

Dr. Pek Koon Heng teaches courses on International Relations and International Political Economy in Southeast and East Asia. She also directs SIS's summer graduate program on "Globalization and Regionalism in East Asia" in Kuala Lumpur, Malaysia. In addition, she runs the Insular Southeast Asia Advanced Area Studies Program at the State Department Foreign Service Institute (as a contractor), which prepares US Foreign Service Officers for assignments in the region.
Dr. Heng has previously taught at Auckland University in New Zealand, Hull University in England, the National University of Malaysia, and Temple University Japan. She was also a Visiting Professor at Peking University, and a Visiting Fellow at the both the Institute of Southeast Asian Studies, Singapore, and the Institute of Security and International Studies, Chulalongkorn University, Thailand.
Scholarly, Creative & Professional Activities
Research Interests
Professor Heng's research interests have focused on identity politics, ethnic relations, governance and economic development, with particular reference to Indonesia, Malaysia and Singapore.  She also studies the nexus between Islam, democracy and militant movements, as well as Islam and gender relations in Southeast Asia.  Other current research interests include ASEAN and regionalism in East Asia, particularly China's impact in the region, and the increasing salience of non-traditional/human security issues, such as transnational labor flows and trafficking in persons in Southeast Asia.  In addition, Professor Heng examines free trade arrangements in the region, giving particular attention to Malaysia-US free trade negotiations.    
Selected Publications
"A Constructivist Perspective of the Regional Order in Southeast Asia: Norms Transformation in ASEAN and the ASEAN Charter,

"

Tamkang Journal of International Affairs, October 2009.   
"Globalization with Chinese Characteristics: Building China-ASEAN Regional Cooperation," Globalization and East Asia, Tamkang University (Taiwan), 2007.   
"The Mahathir Generation and Nation Building in Malaysia,"Reflections: The Mahathir Years, John Hopkins University Press, 2004.   
"The Chinese Business Community in Peninsular Malaysia, 1957-1999," and "The Chinese in the Malaysian Political System," The Chinese in Malaysia, Oxford University Press, 2000.   
"The Chinese Business Elite of Malaysia,

"

Southeast Asian Capitalists, Cornell University Press, 1992.   
Chinese Politics in Malaysia: A History of the Malaysian Chinese Association, Oxford University Press, 1988.