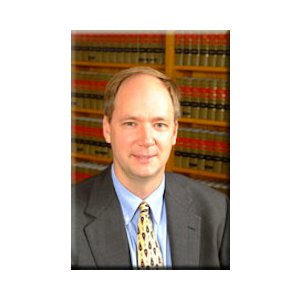 Paul Williams
Professor
School of International Service
Rebecca Grazier Professor of Law and International Relations
Director, JD/MA joint degree program.  Joint appointment with the Washington College of Law


Dr. Paul Williams is co-founder of the Public International Law & Policy Group, and formerly served as an attorney/advisor for the U.S. Department of State. Dr. Williams has advised nearly two dozen states and governments on peace negotiations and drafting post-conflict constitutions.

Degrees

Ph.D., University of Cambridge; J.D., Stanford University School of Law; B.A., University of California at Davis
Loading ...

OFFICE

SIS-School of Intl Service
SIS - 322
CONTACT INFO

(202) 885-3486 (Office)
FOR THE MEDIA

To request an interview for a
news story, call AU Communications
at 202-885-5950 or submit a request.
Scholarly, Creative & Professional Activities
Selected Publications
Shaping Foreign Policy in Times of Crisis: The Role of International Law and the State Department Legal Adviser, Cambridge University Press 2010. Co-authored with Michael P. Scharf.   
Peace with Justice? War Crimes and Accountability in the Former Yugoslavia. Rowman and Littlefield, 2002. Co-authored with Michael P. Scharf.   
Indictment at the Hague: The Milosevic Regime and Crimes of the Balkan Wars, New York University Press, 2002. Co-authored with Norman Cigar.   
International Law and the Resolution of Center and East European Transboundary Environmental Disputes. Macmillan/St. Martins Press, 2000.  Awarded the Elizabeth Payne Cubberly Research Prize.  
Treatment of Detainees. Henry-Dunant Institute, 1990.   
"Earned Sovereignty: Bridging the Gap between Sovereignty and  Self-Determination," Stanford Journal of International Law, 2004.   Co-authored with Francesca Jannotti Pecci.   
"Lawfare: A War Worth Fighting," in

Th

e Case Western Reserve Journal of International Law., Spring 2011.   
"Doing Justice During Wartime: Why Military Tribunals Make Sense," Policy Review February 2002, with Abraham D. Sofaer.   
"State Succession to Debts and Assets: The Modern Law and Policy," Harvard International Law Journal, 2001.  Co-authored with Jennifer Harris.   
"The Norm of Justice and the Negotiation of the Rambouillet/Paris Peace  Accords," Leiden Journal of International Law, January 2000.   
"Drafting in Doha: An Assessment of the Darfur Peace Process and Ceasefire Agreements," in Monopoly of Force, The Nexus of DDR and SSR, 2011. Co-authored with Matthew T. Simpson.
Media Appearances
Professor Williams has been interviewed over 500 times on matters of international law and policy by major print and broadcast media, including: The New York Times, The Washington Post, Los Angeles Times, Chicago Tribune, Boston Globe, Newsweek, U.S. News and World Report, Time, Associated Press, Fox News, ABC News, NBC News, CBS News, MSNBC, BBC, CNN, Voice of America, National Public Radio, and BBC The World.
Congressional Testimony
Winning the Peace in Kosovo: Time to Formulate a Strategy, Senate Foreign Relations Committee's Sub-Committee on European Affairs (June 2000).   
Holding War Criminals Accountable, Senate/House Joint Committee on Security and Cooperation in Europe (September 1999).
Professional Services
Advising the Libyan Transitional National Council on matters of international recognition, compliance with the laws of war and constitutional development.   
Advised the government of Nepal on drafting a new constitution.   
Advised the Government of Kenya on the preparation of legislation relating the implementation of the new constitution on matters relating to land, devolution and justice.   
Advised civil society and rebel movements on the Darfur peace process, including serving as a member of the Darfuri delegation to the Doha peace talks.   
Advised the President and Vice President of Southern Sudan on the implementation of the Comprehensive Peace Accord, preparations for a referendum on independence in 2011, and state succession.   
Served as Co-Counsel to the Government of Southern Sudan on the Abyei Arbitration before the Permanent Court of Arbitration in The Hague.   
Advised the President and Prime Minister of Kosovo on the Vienna Final Status Talks.   
Advised the President and Prime Minister of Montenegro on questions of international recognition and state succession.  
Served as a legal advisor and member of the Kosovo delegation during the Rambouillet Peace Conference.   
Served as one of the Department of State's primary counsel on legal matters relating to the dissolution of the former Soviet Union and Yugoslavia and accompanying matters of state succession.           
Executive Experience
Carnegie Endowment for International Peace, Senior Associate   
U.S. Department of State, Office of the Legal Adviser, Attorney-Adviser
Multimedia
Chemical Red Lines on Syria, Foreign Policy, (December 05, 2012), with J. Trevor Ulbrick & Jonathan Worboys
Preventing Atrocity Crimes in Syria: The Responsibility to Protect, Atlantic Council, (September 10, 2012), with J. Trevor Ulbrick & Jonathan Worboys
Deals with the Devil: Thorny Diplomacy in Sudan, The National Interest, (July 1, 2011), with Ambassador Morton Abramowitz.
Iraq's Political Compact, Boston Globe, (August 13, 2005).Peace Before Prosecution? Washington Post, (August 25, 2003), with Ambassador Morton Abramowitz.
The Case Against Amnesty for Hussein, Chicago Tribune, (February 14, 2003).
Prosecute Terrorists on a World Stage, Los Angeles Times, (November 18, 2001), with Michael Scharf.
Rebuild Afghanistan - or Terrorists Will Find Fertile Ground for Growth, The Washington Times, (October 24, 2001), with Bruce Hitchner.The West Must Act to Avoid a Bosnia Redux, The Wall Street Journal Europe, (March 27, 1998), with Norman Cigar.
Une Lourde Violation du Droit International, Le Monde, (June 29, 1995).
Why the Bosnian Arms Embargo Is Illegal, The Wall Street Journal Europe, (June 15, 1995).             
AU Expert
Area of Expertise: Peace negotiations, war on terror, international law, Balkans, war crimes, human rights, Department of State, U.S. foreign policy, Iraq 
Additional Information: Paul R. Williams holds the Rebecca Grazier Professorship in Law and International Relations at American University, where he teaches in the School of International Service and the Washington College of Law. Williams also directs the Public International Law and Policy Group, which provides pro bono legal assistance to developing states and states in transition, and he was nominated for the 2005 Nobel Peace Prize. Previously, he served in the U.S. Department of State's Office of the Legal Advisor for European and Canadian Affairs; as a senior associate with the Carnegie Endowment for International Peace; and as a Fulbright research scholar at the University of Cambridge. During the course of his legal practice, Williams has assisted nearly a dozen states and substate entities in major international peace negotiations, and he has served as a delegation member in the Dayton, Rambouillet-Paris, Key West, Lake Ohrid-Skopje, and Belgrade-Podgorica negotiations. He has also advised 15 governments across Europe, Africa, and Asia on matters of public international law. Williams has authored four books on topics of international human rights, international environmental law, and international norms of justice, and more than 15 articles on a wide variety of public international law topics. He regularly publishes op-eds in major newspapers and is frequently interviewed by major print and broadcast media. In addition, he provides public commentary on international law in the New York Times, Washington Post, Christian Science Monitor, and U.S. News & World Report,and on CNN, the BBC, and ABC News.
Media Relations
To request an interview please call AU Media Relations at 202-885-5950 or submit an interview request form.