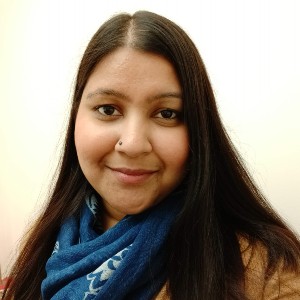 Shagun Gupta

Adjunct Instructor School of International Service
Degrees

BA (H) in Political Science, University of Delhi

MSc in Global Governance and Diplomacy, University of Oxford

Languages Spoken

English, Hindi, Urdu, Burmese

Favorite Spot on Campus

SIS PhD Lounge

Bio

Shagun's research interests lie in development studies, specifically the relationship between public goods and public trust in government. She is also interested in how clientelism and elite capture interact with public trust in aid-dependent settings. Prior to coming to AU, she lived and worked in Southeast Asia, where her work focused on gender, financial inclusion, and migration in Myanmar (Burma) and Thailand.
Summer 2021
SISU-102 Natl Studnt Ldrshp Conf Topics: Global Public Health

SISU-102 Natl Studnt Ldrshp Conf Topics: Global Public Health