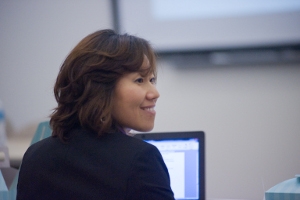 Online Resources
Whether you have a specific research idea or you would like to get a sense of the types of funding sources available, a set of online databases exist to support your search. IARI recommends the following online funding databases. Please note that some of these resources may only be accessed on the campus network.


GRANT FORWARD

Users can perform basic searches as well as customize funding searches based on pre-defined categories and/or research. Users can sign up for free to receive daily updates on funding opportunities based on saved profiles. Click here to create a profile.
SciVal FUNDING
Users may run searches for grant opportunities across the following countries: Australia, Canada, the European Commission, India, Ireland, New Zealand, Singapore, South Africa, the United Kingdom, and the United States. This database requires AU identification and may be accessed through the library's website. Click here to create a profile.


FOUNDATION CENTER

Users can run keyword searches and locate information on U.S. foundations, their funding interests, application guidelines and deadlines, and other pertinent information. AU users may access the password protected Foundation Directory Online through the library. Note: you must be logged onto the AU network and/or hold an AU ID to access the Directory Online via the library.


PIVOT (Community of Science) 
Users can run a one-time search of funding opportunities, review upcoming funding opportunities, or create a profile and enter keywords about their areas of scholarly interest in order to receive occasional emails of funding opportunities in those areas. Although users can access Pivot through AU's network without a profile, users must create a profile to access it off-campus. Also, a profile is required to save previous funding search preferences. To create a profile, click here to enter your information and select "create my account."
Users can subscribe to daily emails related to upcoming grant and contracting opportunities available through federal agencies. Additionally, users may conduct advanced searches within the system by agency and grant category.