Meet New Media Producer Marc Rambeau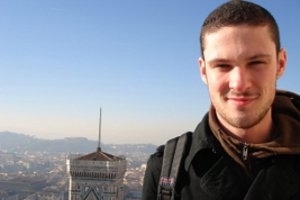 Marc is a New Media Producer in the Bureau of International Information Programs (IIP) at the U.S. Department of State. He graduated from the International Communication program in 2013 with a concentration in Public Diplomacy.
At IIP, Marc plans, produces and supports "digital diplomacy" programming — live, interactive web broadcasts intended for foreign audiences. While at AU, he held a variety of new media and communications internships at the State Department, IREX, and the Center for Human Rights & Humanitarian Law. As an IC student, he helped establish the Public and Cultural Diplomacy Forum (PCDF); served as Managing Editor of Intercultural Management Quarterly and graduate assistant to Dr. Gary Weaver; and completed a strategic communications consulting project for the Inter-American Development Bank.
Before coming to AU, Marc earned a B.A. in International Relations from Boston University and a diplôme du premier cycle from Sciences Po in Paris, France.