International
Updated: Nigerian Elections 2019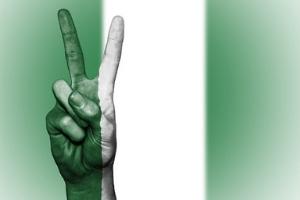 On February 16, the citizens of Africa's most populous democracy and largest economy had planned to head to the polls to decide their future president.
But just hours before polls were set to open on Saturday, election officials announced a week-long postponement, citing logistical "challenges." Now, tensions are rising as this year's race narrows to two main contenders, with sitting President Buhari recently stating: "I have given the military and the police instructions to be ruthless. We are not going to be blamed for the bad conduct of the election…"
He has also promised that election tampering would be swiftly punished: "I want to warn anybody who thinks he has enough influence in his locality to lead a body of thugs to snatch boxes or disarm the voting system, he will do it at the expense of his own life."
With continued attacks from the terrorist group Boko Haram occurring across the county, and an economy recovering from years of recession and high inflation, the world will be closely watching as the country of more than 190 million cast their votes.
We joined SIS professor and African security specialist Carl LeVan for the launch party of his newly released book, Contemporary Nigerian Politics: Competition in a Time of Transition and Terror, (which examines the country's most recent 2015 presidential election and features many of the same players and politics at play as the upcoming 2019 election) in an effort to better understand the top candidates running, the culture and customs influencing the race, and what to expect from the "Giant of Africa" in the days after ballots are cast.
Nigeria Today
To understand what's at stake in Nigeria during this election, it is important to recognize what has been lost. For example, oil in Nigeria, a major export and source of revenue, is currently priced at half of what it was during its boom ten years ago.
"The economy has really been struggling," explains LeVan, "Some of that is because of problems the current president, Buhari, inherited. Some of that is certainly attributable to decisions that President Buhari made."

Despite diversifying the economy, life for many Nigerians hasn't substantially improved during Buhari's tenure, and Buhari has lost support because of it. LeVan says we shouldn't count Buhari out yet, but that "there's certainly been a shift in discourse from people who were enthusiastic and hopeful about him three years ago and who were saying 'give him a break, give him a honeymoon; let's see if this works.' They're now very much saying 'this has been a lost cause, and something's really wrong.'"

The country's security has also been a major platform for this year's presidential candidates. Despite commitments to end extremist violence from Boko Haram and its offshoot, the Islamic State in West Africa, thousands of Nigerians continue to flee amid ongoing terrorist attacks. Disputes between pastoralists (traveling cattle herders) and farmers turned deadly last year as the government failed to keep the peace, and thousands were killed.

Corruption continues to be a concern among citizens, and despite the current administration's efforts to successfully bring charges against two high-level Nigerian officials, police and politicians alike are being reminded to practice non-partisanship and abstain from using government funds for campaigning.
A Gentleman's Agreement
In Nigeria, there are laws, and there are customs surrounding candidates' ethnicities. After transitioning to civilian rule in 1999, a tradition was established in which northern candidates, who traditionally are Muslim, and southern candidates, who are traditionally Christian, would alternate between the holding the presidency.

Until then, northerners often held positions of power—a practice LeVan notes is something that dates to when the British favored northerners as partners in colonial rule. But the practice remained as a custom and was never formally written into law. It's also important to note that the Nigerian constitution references a "connected plurality" that calls for a specific distribution of candidates' wins across the country's many states—effectively disallowing a candidate's win by popular vote alone.

Things changed nine years ago when northerner and ruling president Umaru Yar'Adua unexpectedly died in office, and former vice president Goodluck Jonathan, a southerner, assumed office.

"There was a tremendous moment of tension and constitutional crisis, where many people were trying to stop Jonathan from assuming power because the north wanted to retain control through this custom," says LeVan. "And then, of course, Jonathan cut a deal promising that if he came into power, that he would not run for re-election in 2015. But like all good incumbents, he changed his mind and decided to run."

Professor LeVan's book picks up where Jonathan left off, examining how the two major political parties in Nigeria campaigned on different issues and how voters responded to those issues during the most recent presidential election. This year's candidates are familiar to many Nigerians, but with more than 70 different political parties submitting candidates for the running, the race is rapidly narrowing to a notable few.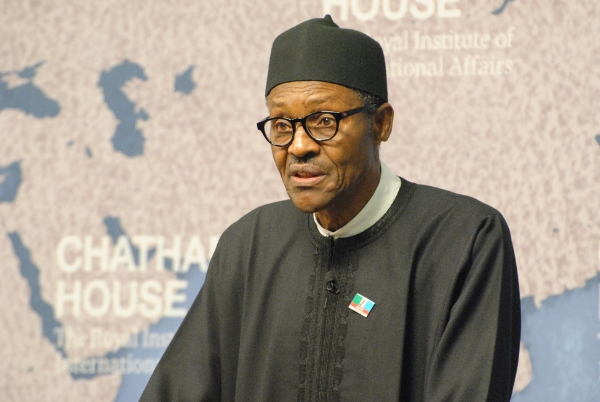 Muhammadu Buhari
All Progressives Congress (APC) ruling party candidate and current president of Nigeria
This time around, Buhari is stressing a platform of anti-corruption and confronting insecurity–the same issues LeVan says worked for Buhari during his last presidential campaign. But this election cycle, Buhari must strongly focus on addressing Nigerians' pervasive concerns about improving the economy after costs for daily necessities skyrocketed during the country's recession.

The lead-up to Nigeria's 2019 election has been racked with misinformation, much of it distributed and amplified by social media, and Buhari's campaign has been no exception. Most notably, a major Nigerian news network falsely reported that some votes would be manually counted, and the president recently had to provide "proof of life" amid rumors that he was no longer alive and that the Nigerian government was using either a body double or a clone in his stead.

Corruption has slipped down the ranking of this year's election priorities, says LeVan: "It's a very pervasive issue throughout all sectors of Nigerian society and in the end, will probably be a task that's bigger than any one president."

But Buhari's shown progress in the area, bringing corruption charges against two high-ranking Nigerian officials—an unusual move that LeVan says solidifies his credibility and is "a reflection of his presidency…but one would also hope that it's a reflection of the country's actual anti-corruption institutions themselves finally having the space to do their jobs."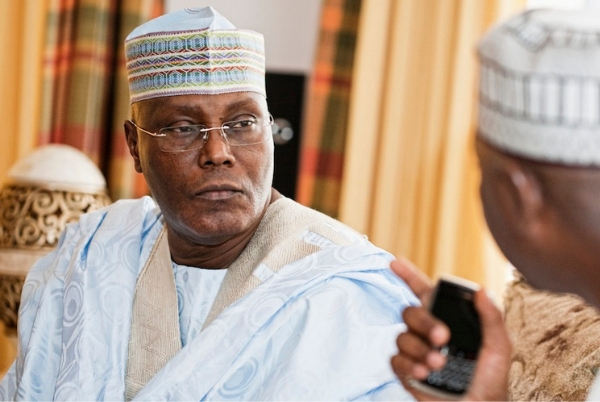 Atiku Abubakar
People's Democratic Party (PDP) candidate, the now opposition incumbent
72-year-old northerner and former vice president Abubakar was in office from 1999 to 2007 and was succeeded by Goodluck Jonathan. LeVan writes that Abubakar has changed parties three times since starting his term in 1999, a possible factor in challenging his credibility. He is considered Buhari's main contender in this year's race.
Not Too Young to Run
While conducting research for his book, LeVan unexpectedly uncovered that the PDP had "done pretty well talking about gender and women's social progress" but that they didn't capitalize on the issue because they didn't understand that addressing those concerns benefitted their campaign. Guest speaker and former assistant secretary of state for African affairs, Ambassador Linda Thomas-Greenfield added, during LeVan's book talk, that "there were no women in the room" when she previously met Buhari and Abubakar, despite Nigerian women representing a substantial voting force in the country.

Another common critique amongst everyday Nigerians is that there are too many elderly elites in power. SIS student Augustine Achu is a Nigerian citizen who shares these frustrations: "This year we have an incumbent president seeking re-election, and we have a former vice president seeking a return to power—this time as president. These are the main characters running, and neither of them is wonderful."

If you're old enough to vote, you're old enough to run for office. That's the idea behind #NotTooYoungToRun, the now-global campaign initially launched in support of Nigeria's Age Reduction Bill. Signed by Buhari two years ago, the bill reduced the age limit for presidential candidates from 40 to 35 and from 35 to 30 for governorship positions, after a NOIPolls survey found that the majority of respondents preferred a younger leader in the 2019 presidential elections.

LeVan says that "between 1999 and 2015, the average age of the country's representatives grew from 43 to 50.5 years old. All the while, Nigeria's population trended younger and younger," until reaching its current median age of 18.

But Achu remains skeptical that the bill and hashtag are much more than a marketing effort by older elites to convince more young Nigerians to vote for them. "I told a friend that #NotTooYoungToRun will not work in Nigeria until the old men in power say 'We won't bring fellow old men into politics,'" says Achu, "And even if a young candidate wins, the day you defy an older man in power is the day you leave office. Because he has the confidence, the power of people in the assembly. But it enables us to keep voting. So that we see our future in politics—so that there is at least hope."

Achu continues, "A lot of youths will turn-out for this election. Nigeria is practically experiencing a gerontocracy—a government of old men! It has always been a mantra for elite politicians during the elections to tell young Nigerians, 'You are the leaders of tomorrow. The future is in your hands.' But once they're elected, they forget about the same young people that mobilized for them."
An Example for the Rest of Africa
When Goodluck Jonathan conceded the election to challenger Buhari in 2015, it was the first time in Nigerian history that a sitting president was defeated. Months later, Ghana followed suit and voted out incumbent president John Mahama, which also was the first time in the country's history a sitting president lost reelection.

LeVan says Nigeria is "one of three or four great powers on the continent" along with Kenya, South Africa, and Ethiopia, and its position as the most populous democracy means the country often serves an important factor in regional security. As Africa's economic powerhouse, Nigeria often sends troops to neighboring regions where peacekeepers are needed.

In other words: "When Nigeria can't secure its borders, when Nigeria can't end an insurgency as bloody as Boko Haram's, or when Nigeria has a half-baked de-mobilization program for ex-militants, it creates internally displaced persons and hundreds of thousands of refugees," says LeVan. "Nigerians fleeing to Cameroon and Niger add to some of the poorest countries in the world's existing insecurity challenges. They're not able to support thousands of displaced Nigerian refugees, even with UN assistance."

The rest of Africa will carefully watch as votes are tallied, waiting with bated breath to see if the losing candidate pledges to peacefully step down or encourage post-election violence. With so many candidates running this year, LeVan says a runoff could mean chaos for a country that doesn't have the administrative capacity to handle widespread recounts and that he hopes a concession speech will mirror Goodluck Jonathan's in 2015, "which is to say that Nigerian democracy is not worth a drop of blood."

Our own Eagle Augustine Achu is hoping for the same: "Boko Haram is tearing our country apart, so please, no more violence. Let there be peace and unity. Let there be minimal malpractice and let the election be free, fair, and credible. I hope the achievements in this election outweigh the failures, and after the election, I pray there is a difference in the life of the common Nigerian."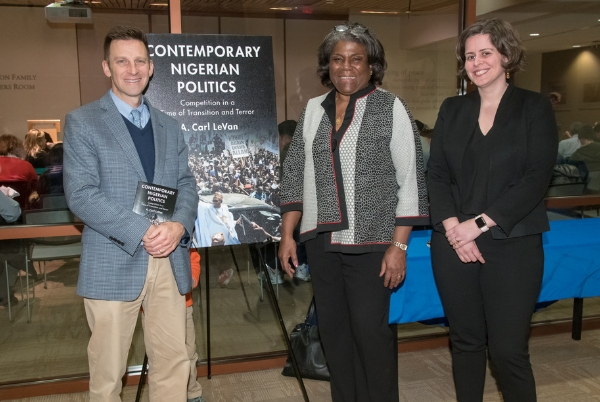 --
This is an updated version of our article originally published November 11, 2019.