Achievements
News and Notes 7/9/12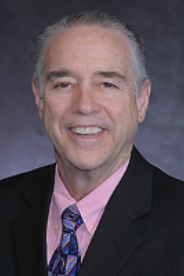 Professor Gordon Adams
(U.S. Foreign Policy) will star as Polonius in the Capital Fringe Festival's production of Hamlet. The website's blurb asks, "What if it is all in Hamlet's head? We all know that Hamlet is consumed by his own thoughts - but what if he truly can't escape? What if he's so trapped in his own brain that he can no longer tell what is real?" Professor Adams has previously acted in the Shakespeare Theatre Company's rendition of The Merchant of Venice in 2011.
Professor Fanta Aw
(International Communication) was invited to be the Plenary Speaker at the Department of State EducationUSA Forum in DC. Professor Aw's talk on June 27, entitled "International Higher Education at a Crossroad: Dangers and Opportunities," was made to an audience of international educators from over 400 U.S. universities along with Department of State, Bureau of Educational and Cultural Affairs Program Officers.
Professor Eleanor Bedford
(International Development) presented a case study of USAID's Office of Transition Initiatives' approach to learning and proposed a "paradigm for organizational resilience" in international development at the annual Chesapeake Bay Organization Development Network conference, in Silver Spring, MD on May 4. CBODN represents the largest local chapter of the national professional association, the OD Network.

Dean Emeritus Louis Goodman
(International Development) received an honorary diploma at the Inter-American Defense College graduation on June 21. A representative from the College wrote, "[Dean Goodman's] work on behalf of the College has served our institution exceptionally well, and we have made significant progress implementing many of his proposals."