International
Economic Troubles in Latin America – Three Questions for Arturo Porzecanski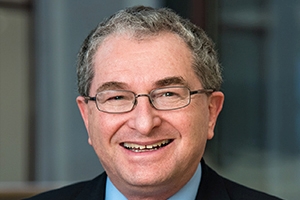 Several countries in Latin America are facing economic and financial challenges. We asked Arturo Porzecanski, Director of the International Economic Relations program and a former high-level Wall Street economist, for some insights:
Q: As Puerto Rico's economic and financial situation worsens, the island is seeking relief from the U.S. Congress. What does Puerto Rico need to do to keep from sinking?
A: The island's economy has been shriveling for nine years, such that its GDP is off by one-fifth from the first quarter of 2006 – down all the way to a level not seen since 1994 – and there are no signs of a turnaround in the making.
One consequence is that the government's tax base is shrinking, while spending on "safety net" programs is rising, and given a prior boom in government borrowing for deficit-financing purposes, the Commonwealth has lost its creditworthiness and its bonds, now downgraded to "junk" level by the leading credit-rating agencies, are no longer being purchased by mainstream investors. As a result, the government and its many entities and agencies are having trouble raising new funding or refinancing obligations. If things continue to spiral down, Puerto Rico could soon default, disrupting the mainland U.S. municipal bond market in a way that Detroit's smaller bankruptcy never did.
In desperation, the island's government is lobbying members of the House Judiciary Committee to amend Title 11 of the United States Code to define Puerto Rico as a "state" for purposes of Chapter 9 of the U.S. Bankruptcy Code. I wrote recently in The Hill that this would be a huge mistake.
Congress should be focusing, instead, on establishing a federal oversight board to manage the Commonwealth's grave fiscal situation – much like it did for the District of Columbia in the mid-1990s. Puerto Rico is in worse economic shape than DC was: the Commonwealth and its companies and agencies have already been downgraded below the levels reached by the District in 1995, and the island's authorities appear unable to overcome their economic and financial emergency, at least not on their own.
Q: With regard to Argentina's economic woes, as the country heads toward October elections, what must the government do to in order not to leave a poisoned inheritance?
A: The government in Buenos Aires has been in default on some or most of its obligations to foreign and domestic creditors since the start of 2002, namely, for an unprecedented thirteen years now. Because the authorities have refused to pay up or otherwise settle with their jilted creditors, Argentina has faced a mountain of litigation against it in many countries, but principally in the United States.
The domestic economy, for its part, has been flat or down for over three years, and inflation has been running well into double digits. Rather than dealing with the root cause of its economic or financial problems, the populist government of President Cristina Kirchner has followed an interventionist, Band-Aid approach: administrative controls have been placed on consumer prices, import volumes, the exchange rate, and other relevant prices or quantities. The approach has contained the problems but has resolved nothing.
As I wrote recently in the Financial Times, it is a matter of when, not if, an administration in Argentina will have to enter into negotiations to settle its obligations to holdout creditors once and for all, and will have to lift the administrative controls suffocating the economy as part of a reckoning with the root causes of the problems. While President Kirchner appears uninterested in doing anything that would tarnish her populist image, the fact is that two of the three leading contenders for the presidency belong to her own party, the Peronists.
Therefore, if the outgoing government were to become realistic, especially about what is best for its own candidates in the October elections, it would set aside its confrontational stance and sit down to negotiate a settlement with its creditors, because that is the easiest of the problems to solve. The others will involve making unpopular decisions about allowing prices to rise, cutting back on government spending including on subsidies to consumers, and restricting monetary growth to extinguish the flames of inflation.
Q: Brazil was recently considered to be an economic powerhouse, but President Dilma Rousseff is facing increasing public dissatisfaction as the economy unravels. What does Rousseff need to do to get things back on track?
A: The economic problems are serious – mainly, a deteriorated business climate which has discouraged investment and caused a major economic slowdown in 2012-13 – and a mix of stagnation and recession last year and into this year. There are, however, other problems such a widespread corruption investigation that has tarnished a number of President Rousseff's party's congressmen as well as members of her administration. To deal with the latter issue, she should denounce and distance herself from those under investigation and surround herself with new faces – including from outside her own party.
To make a long story short, the business climate needs to be improved. Opportunities for investment, and joint ventures with the government, should be opened up because it is clear that the government cannot do it all, and cannot do it well. It has been more than a decade since the government privatized anything worthy of note or since it granted significant concessions for companies to build and operate infrastructure or public utilities. And yet, Brazil has huge unmet needs when it comes to transportation, telecommunications, energy, and other essential services.
The regulatory climate, which became oppressive in recent years, needs to be loosened and made more flexible. For example, foreign trade policy needs to be liberalized, because in recent years companies have been discouraged from importing, and have therefore lost competitiveness and the incentive to innovate. This is why Brazil's economy remains fairly inward-looking and isolated from global markets, and generally disconnected from global production chains.
The tax system must also be reformed, with a view to making it less complex and burdensome. Brazil taxes everything that moves – often more than once – and thus the government raises as much in revenues as do a number of the advanced economies. However, there is widespread agreement that the public sector is inefficient in the provision of the health, education, mass-transit, and public-safety services that its population expects. In fact, disappointment with the government in these matters has fueled a series of massive urban protests in recent months, so the time to act is now.
For media requests, please call J. Paul Johnson at 202-885-5943.