International
SIS Students, Professor, Receive University Awards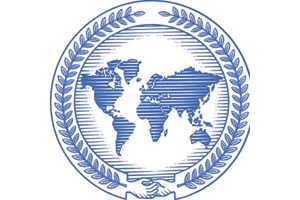 The School of International Service is proud to announce that three SIS students have received University Awards this year! University leadership will present the awards to the recipients on May 8 at a President's Awards Program and Reception.
Candace Evilsizor, who is graduating summa cum laude, is the recipient of the President's Award. The President's Award is the highest award for undergraduate students and is presented to a graduating senior whose accomplishments over the course of his/her undergraduate years are truly exceptional and reflect the highest ideals of American University.
Evilsizor focuses on migration and refugee issues in the United States and abroad. The award comes with a $1,000 contribution, which Evilsizor will use to continue her Arabic language studies.
Evilsizor also received the Fletcher Scholar Award, given to a senior who best exemplifies integrity and selflessness in citizenship on and off campus, together with academic achievement.
Cambodian student Essarayoss Mean earned the Carlton Savage Award, given to an international student who has contributed most to increase intercultural understanding at the University. He has focused on bridging cultural groups on campus.
For her research around human trafficking, Ph.D. student and adjunct professor Davina Durgana received the award for Outstanding Scholarship at the Graduate Level Award. This award recognizes exceptional academic accomplishments and scholarly contributions to the field by a graduate student.
University faculty awards were bestowed at the Faculty Recognition Dinner on April 26. Hurst Adjunct Professorial Lecturer Eric Novotny received the University Award for Outstanding Teaching in an Adjunct Appointment. The award recognizes excellence in teaching as documented by student evaluations, comments, and feedback, originality of course, and the provision of superior learning.
University staff awards will be presented on May 19, as part of Staff Appreciation Week.
Learn more about University Awards: http://www.american.edu/universityawards/index.cfm
Read more about the student award winners:
University Awards: Well Awarded Wonks: http://www.american.edu/ocl/news/Well-Awarded-Wonks.cfm
President's Award: No Borders to Human Compassion: http://www.american.edu/media/news/20150428-Candace-Award.cfm