International
El Chapo and Mexico—Three Questions for Carolyn Gallaher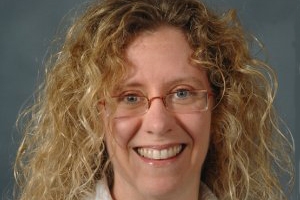 Mexican drug lord Joaquín "El Chapo" Guzmán Loera recently escaped a maximum-security prison for the second time, dealing a major blow to Mexico's efforts to curb gang-related violence in the country. We asked Associate Professor Carolyn Gallaher, an expert on drug cartels and organized violence, for insight:
Q: Who is El Chapo and how did he break out of prison?
El Chapo ("shorty") is the nickname of Joaquín Guzmán Loera, the head of the Sinaloa Cartel, Mexico's largest drug trafficking organization. Guzmán escaped after his associates built a mile long tunnel from a nearby house to his shower stall in Altiplano, the maximum security prison where he was held. The Sinaloa Cartel is famous for building tunnels underneath the U.S.-Mexican border and is believed to have sophisticated engineers on its staff. The cartel's tunnels are usually at least five and a half feet tall, well-ventilated, and include mechanized transportation for people and cargo. The ability to build a tunnel underneath a maximum security prison could only have happened with the assistance of people inside the prison, who may have been bribed or coerced into helping Guzmán's tunnel-building team and hiding their activity from other authorities.
Q: El Chapo is seen as a hero by many in Mexico. What is his appeal to the average Mexican?
Many people in Mexico see El Chapo as a Robin Hood figure. Guzmán was born in the Sierra Madre Occidental Mountains to a poor family. Once he made it big, he donated money to poor villages in the mountain communities where he spent his formative years. His organization also provides jobs to poor farmers in the Sierra Madre who grow the marijuana and poppy plants used to make heroin. Others find jobs as porters or security personnel in his organization.
Q: The capture of El Chapo in February was a major victory for the Mexican government. How does this brazen escape affect Mexican law enforcement efforts to crack down on violent crime?
El Chapo's escape raises serious questions about the capacity of Mexico's justice system. The ability of Guzmán's associates to build a tunnel underneath one of Mexico's most secure prison suggests that organized crime in Mexico can corrupt and/or threaten people at all levels of the Mexican government.
For ordinary citizens in Mexico, Guzmán's escape provides further evidence that organized crime and the Mexican state are often one and the same thing. For Mexico's American partners in the fight against drug cartels, his escape calls into question the effectiveness of the Merida Initiative, the U.S.-Mexico partnership to fight organized crime and associated violence.
For media requests, please call J. Paul Johnson at 202-885-5943.