International
The politics of staying put: Professor examines gentrification in DC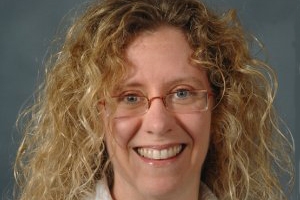 Associate Professor Carolyn Gallaher has published a new book, The Politics of Staying Put: Condo Conversion and Tenant Right-to-Buy in Washington, DC, that examines a unique law in the District of Columbia--the Tenant Opportunity to Purchase Act--that allows tenants buy their apartment buildings when their landlords sell or try to convert them to condominiums. We asked Professor Gallaher to tell us more about her research and gentrification in the District:
What is the Tenant Opportunity to Purchase Act?
The Tenant Opportunity to Purchase Act (TOPA) is a DC law that allows tenants the right to purchase their building if their landlord decides to sell it. Tenants can access this right one of two ways. A landlord can alert tenants before putting a property on the market or he/she can give tenants a so called "TOPA notice" once a building has been contracted for sale. In the latter case, tenants may refuse the sale and purchase the building instead for the contracted sale price. Once tenants purchase their building they can choose to convert to condo or co-op or remain rental.
Since tenants' associations rarely have sufficient capital to purchase buildings on their own, most partner with a developer to secure financing. The ball usually gets rolling with a nudge from non-profits or tenants' association lawyers, who put local developers in contact with tenants. In low-income buildings tenants usually work with non-profit developers and receive city assistance to complete the TOPA process. In mixed income buildings tenants usually work with for-profit developers and engage in horse-trading with potential development partners to secure important concessions. In buildings converting to condo tenants typically ask for below market prices for existing tenants' units. In buildings remaining rental they want assurances that caps on annual rent increases will remain in place for existing tenants. Developers, of course, need to make a profit, so they tend to ask for permission to offer tenants buyouts, a sum of money a tenant takes in exchange for relinquishing her TOPA rights. These units can then be sold or rented at market rates.
What makes TOPA a unique approach to reducing gentrification? Are other cities conducting similar initiatives?
Most cities offer no protections for tenants whose landlords decide to sell their properties. Tenants in buildings put up for sale are asked to leave and forced out if they resist. Even when cities do protect tenants in buildings put up for sale, their assistance is often marginal, such as requiring landlords to cover tenants moving costs. TOPA is very different. It not only helps tenants stay in place, it also allows them to profit from gentrification. This is no mean feat given that tenants are usually victims of gentrification rather than its beneficiaries. In short, TOPA is a one-of-a-kind law.
How did you conduct your assessment of TOPA?
I conducted a broad, city-wide assessment of TOPA by following seven buildings through the program's process. The buildings I followed are a microcosm of the city as a whole. They are located across the city's two main geographic divides—Rock Creek Park and the Anacostia River—and vary in size and potential TOPA outcomes. They also capture the city's socioeconomic diversity. Two of my buildings are in wealthy neighborhoods, four are in mixed-income areas, and one is in a low-income neighborhood.
How do the arguments you make in your book contribute to the gentrification debate?
The goal of my book is to assess the degree to which TOPA does what it promises to do—mitigate displacement and protect the city's affordable housing stock. Although my assessment is specific to DC, it also speaks to 3 debates in the literature about gentrification: measuring displacement, identifying the role condo conversion plays in the gentrification process, and establishing local autonomy in the context of gentrification.
My analysis suggests TOPA's ability to meet its goals is mixed. TOPA prevents direct displacement because no one is forced out during the process. However, it also contributes to exclusionary displacement because units vacated through buyouts are put out of reach for similarly placed tenants going forward. My findings also suggest that when tenants are in control of condo conversion, the process can be used to prevent direct displacement. Lastly, my study demonstrates that tenants can use TOPA to establish local autonomy at the building level. However, its prospects are limited by the statute's focus on tenants in buildings put up for sale, rather than tenants as a whole. Loopholes in the law also allow landlords and developers to skirt the statute's intentions.
What do your findings reveal about TOPA's level of success and its constraints?
I found that TOPA works for many tenants. This is a big deal given the pace and scope of gentrification in DC. Direct displacement would be much worse in DC today if not for TOPA. TOPA is far from perfect however. The process doesn't tend to work as smoothly in low income buildings as it does in middle income ones. Given that low income tenants are especially vulnerable to displacement, this is an especially troubling outcome. The city officials in charge of regulating TOPA have also failed to properly regulate the process or reign in landlords and developers trying to skirt the law. During my study period many tenants never received TOPA notices and thus couldn't take advantage of the law's rights. Finally, although TOPA can be used to mitigate direct displacement, it does nothing to stop exclusionary displacement, and in some cases exacerbates it.
What do you think is the next step, in terms of legislation?
There is no one magic bullet that will solve gentrification's assault on affordability. The city needs to take a multi-pronged approach to ensuring affordable housing. In my book I identify things the city can do to improve the TOPA process, and I strongly believe the city should enact these changes. However, even with these fixes TOPA cannot hold the line against gentrification by itself. The city needs to find a way to ensure there is an adequate supply of affordable housing by incentivizing more developers to build affordable complexes and to set aside more units for low and moderate income people in their market rate buildings. The city could also provide subsidies to low income renters trying to find apartments in the city, and they could tax landlords with above average rents to fund them. The city can also selectively use the city's Distinct Opportunity to Purchase Act (DOPA). DOPA allows the city to purchase buildings where low income tenants are unable to make the TOPA process work. Although the city cannot become the landlord of last resort, this tool could be used selectively to help protect particularly vulnerable residents.
Learn more about Professor Gallaher: http://www.american.edu/sis/faculty/caroleg.cfm