International
SIS Awards 2016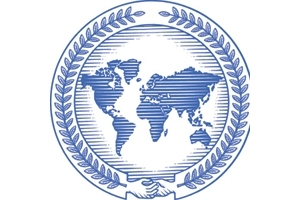 Congratulations to our SIS faculty, alumni, staff, and student awardees of 2016!

SIS Faculty Awards
SIS Staff Awards
Special Award
SIS Student Awards
SIS Winners of External Awards
Class of 1967 Award

SIS Scholar/Teacher of the Year

Ken Conca

Outstanding Scholarship, Research & Professional Contributions

Christine Chin

William Cromwell Award for Outstanding Teaching

Anthony Wanis-St. John

Outstanding Teaching, Term Faculty

Amanda Taylor

Darrell Randall Award for Outstanding Service to the University Community

Carole Gallaher

Outstanding Service, Term Faculty

Michael Schroeder

Outstanding Teaching, Adjunct Faculty

Johanna Mendelson Forman

F. Gunther Eyck Award

Elizabeth Cohn

Outstanding Service, Program Director

Shoon Murray
Rose Shinko

Outstanding Faculty Mentor

Jonathan Fox

Outstanding Performance

Jia Jiang

Outstanding Service to the University Community

Amy Gillespie
Marianne Norman

Gamze Zeytinci of the College of Arts and Sciences

Outstanding Service to the SIS Community for Outstanding Record of Service to SIS

Aqsa Arain

Annette Langdon Award for Outstanding Community Activism in Support of Social Justice

Alexis Gbemudu

SIS Resonator Award for Outstanding SIS Spirit and Service to the SIS Community

Kathy Kim

Kimberly Miller Award for Outstanding Commitment to European Studies and Community Spirit

Emily Molloy
Joseph Quinn

Brady Tyson Award for Excellence in Work Related to Human Rights

Emily Dalgo

The Serif Mardin Award for Outstanding Scholarship in Islamic Studies

Elisa Frost

Petra Kelly Memorial Award for Graduating SIS Senior Most Active in Support of Nuclear Nonproliferation, Environmental Issues, and Political Activism

Anthony Torres

Mahmoud Hamid Award for Outstanding Achievement in the field of Global Environmental Politics

Amber Orozco

Samuel L. Sharp Memorial Prize for Creative Work in International Relations at the Graduate Level

Edward Lucas
Megan Norton

Alan Taylor Memorial Award for Excellence in Middle Eastern Studies and University Service

Timothy Seidel

Harold Davis Memorial Award for Outstanding Scholarship in Latin American Studies

Leticia Donoso

Charles H. Heimsath Memorial Award for Excellence in Style and Substance of Written Work in International Relations at the Undergraduate Level

William Kakenmaster

Pittman B. Potter Award for Outstanding Scholarship in International Law and Organization

Lauren Reese

Frank Willis Scotten Award for Undergraduate Student Who Best Exemplifies the Ideals of Service Embodied in the Mission of the School

Nausheen Rajan

William C. Olson Award for Outstanding Teaching by a PhD Student

Emma Fawcett

Induction of Sigma Iota Rho Honorees

Cristopher Abanavas
Glenn Helme Grace Ahearn
Anna Aboody
Maeve Allsup
Tiffany Bach
Mariela Beauchamp
Alexina Beckley
Hannah Bossert
Amanda Brenner
Penelope Buchter
Chandler Leigh Coniglio
Timothy Corley
Addison Cox
Cameron Cushner
Ryan Donahue
Julia Eigner
Amr Arar Farouki
Talita Franco
Hannah Friedman
Gabriel Funari
Alanna Fox
Zachary Gleiberman
Emily Hall
Efua Hayford
Kara Hericks
Sierra Hicks
Zachary Hinsch
Conner Hirsch
Brennan Hoban
Michael Houle
Lauren Hunter
Mahnoor Hussaun
Jamie Jacobson
McCall James
Paul Jeffries
Mary Jones
Haris Kalajdzic
Marina Kelly
Kathy Kim
Mary Kleinpeter
Brienne Kordis
Katelyn Lamson
Alex Laplaza
Rebecca Lassman
Josh Levesque
Kevin Levy
Daniel Lynam
Daniel Mahoney
Madison Haile Matheus
Katherine Mathis
Melanie MacKenzie
Rebecca Malone
Kellianne McClain
Devin McNally
Zoe Mize
Emily Molloy
Isabel Moua
Lucette Moran
Shelby Morgan
Monica Murthy
Taylor Norris
Alissa Platz
Brian Pouy
Jackie Ramsay
William Reckley
Rebekah Revello
Nicolas Rice
Jacquelyn Rocco
Anne Shannon
Megan Shoop
Jillian Skonieczka
Annisah Smith
Tony Smith
Leslie Strain
Daniel Suitor
Camille Villafane-Seda
Caitlin Wagner
Savannah Wallace
Cory Waltrip
Nataniel Warszawski
Anna Welsh
Ziqing Zhang


Blakemore Freeman Fellowship

Kathryn Appelman

Boren Fellowship

Alexander Borowski
Erin Greenwalt
Gabriella Neusner
Peter Valente
Tahina Vatel

Boren Scholarship

Daniel Fitzgerald (Alternate)
Faith Hornor
Sin Yan (Amy) Lau
Alex Leslie (Alternate)
Justin Parker
Megan Piccirillo
Olimar Rivera Noa
Alice Shih (Alternate)
Christina Wilson

Congress Bundestag (CBYX)

Allison Blauvelt
Jackie Pierson

Critical Language Scholarship

Grace Ahearn
David Bradshaw
Priya Diwakar
Olivia Drouhaut
Salman Haji
Maha Kamel
Alex Laplaza
Lindsay Maizland
Joshua Rodriguez
Agnes Sagina
Brandon Sims
Annisah Smith

DACOR-Bacon House Foundation Fellowship

Allison Beaufort

Fulbright English Teaching Assistantship

Lalitha Adury
Maria Islam (Finalist)
Samantha Juster
Justyna Kepa
Amy Manning (Finalist)
Benjamin Sherman

Fulbright Grant

Prerna Balasundaram
Candace Evilsizor
Hannah Friedman
Alex Laplaza

Fulbright Summer UK

Stephanie Maravankin (Finalist)

Gilman Scholarship

Johana Gonzalez
Ivelina Hristova
Maha Kamel
Michael Kell
Isabel Moua
Gloria Park
William Perez
Nicholas Pierce

Humanity in Action Diversity Fellowship

Tamikka Forbes
Jose Ramirez-Rivera

Killam Fellowship

Maxwell Glas

Marshall Scholarship

Candace Ezilsizor (Alternate)

Mt. Vernon Leadership Scholarship

Jonathan Kaufmann

Princeton in Africa

Bailey Adams
Alex Young

Princeton in Asia Fellowship

Kathy Kim
Joyce Tang

Princeton in Latin America

Shane Landry

Public Policy and International Affairs Fellowship

Nour Abdel-Ghani
Kadija Bah
Jasmine Hardy
Shelby Morgan
David Roman

Rangel Foreign Affairs Fellowship

Yanique Campbell
Justine King

Udall Scholarship

Quinn Buchwald

Volunteers in Asia

Gabrielle Ross

Presidential Management Fellows Finalists

Kathryn Appelman
Samuel Arkin
Jessica Atlas
Arianna Barcham
Jaron Bass
Kelly Brown
Julia Chalphin
Katherine Diersen
Mindy Duong
Steven Garza
Jaspreet Gill
Daniel Ginsburg
Katherine Hall
Joseph Kolesnick
Nathan Leigh
Shannon Mills
Georgina Murata
Paul Mussoni
John Nielson
Rochelle Osei-Tutu
Sarah Parsons
David Portmore
Derrick Ramberger
Katherine Scheidt
Chelsey Simonovich

Established in 2009 by members of the SIS undergraduate class of 1967, the Class of 1967 Scholarship Fund is awarded annually in memory of deceased classmates. The scholarship honors an SIS international undergraduate student who exemplifies the ideals of the school.

This year's Class of 1967 Award was presented to Roshni Rajan, SIS/BA '16. Roshni is committed to the cause of girls' education in India. In 2015, she presented her research findings on girls' education in rural Sivakasi. Roshni maintains a high GPA while double-majoring in International Studies and Philosophy. She speaks the south Indian language of Tamil with native fluency and has taken advanced course work in French and Farsi. Roshni has held internships at Educations USA and Management Systems International. Her strong leadership skills come into play in her role as Vice President of Delta Phil Epsilon Professional Foreign Service Society and the co-founder of the Middle East and North Africa Roundtable Club.