International
SIS welcomes Susanna Campbell to faculty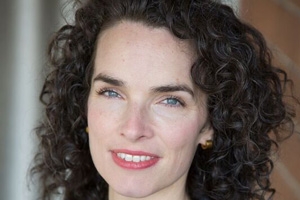 Susanna Campbell, whose research and teaching address war-to-peace transitions, peacebuilding, peacekeeping, development, global governance, and the micro-dynamics of civil war and peace, will join the School of International Service (SIS) faculty as a tenure-track assistant professor in spring 2017. We asked Professor Campbell to tell us more about her research and what brings her to SIS.
From where will you be coming to SIS?
I was a post-doctoral researcher at the Graduate Institute of International and Development Studies (IHEID) in Geneva and a visiting post-doctoral researcher at the Columbia University's Saltzman Institute of War and Peace Studies. I received my PhD from The Fletcher School at Tufts University.
Can you briefly describe your academic background and research interests?
I have been doing research on international peacebuilding and the micro-dynamics of civil war and peace for the past twenty years. I began my work in this area as a research associate for the Center for Preventive Action at the Council on Foreign Relations in 1996: a time when a lot of the initial policies for international peacebuilding, conflict prevention, and humanitarian intervention were created soon after the Rwandan genocide, United Nations (UN) Secretary-General Boutros Boutros-Ghali's "An Agenda for Peace," and the peacekeeping failures in Somalia and Srebrenica. At the Center for Preventive Action, I researched challenges facing peacebuilding and conflict prevention, and convened UN officials, international nongovernmental organizations (INGOs), US government officials, and academics to try and figure out how to address the challenges. The discussions from back then remain relevant to many of the transnational security threats that we face today.
To understand the capacity of international actors to implement their peacekeeping, peacebuilding, and conflict prevention policies, I decided to go work for these organizations in a war zone. I briefly worked for an INGO—Forum on Early Warning and Early Response (FEWER)—and then for the UN in Burundi during the apex of the peace process and civil war. I viewed this experience as "participant observation" enabling me to understand first-hand the capacity of international actors to influence the micro-dynamics of civil war and peace. After two years in Burundi, I left the UN and went to graduate school for my MA and PhD. My dissertation was entitled: Organizational Barriers to Peace: Agency and Structure in International Peacebuilding.
I continue to engage with the community of policymakers and practitioners, including partnering on research projects that produce rigorous academic research and provide important insights into the multiple challenges faced by international peacebuilding, peacekeeping, humanitarian, and development actors. For example, I led quasi-experimental impact evaluation of the UN peace operation in Burundi (2007–2013), which resulted in crucial policy changes made by the UN Peacebuilding Support Office.
What projects are you working on currently?
My first book, Global Governance and Local Peace: Performance and Accountability in International Peacebuilding, which argues that international interveners—whether INGOs, UN peacekeepers, or development agencies—are structured to fail at peacebuilding because of a disincentive to engage with micro-dynamics of conflict and peace in the conflict-affect country that stems from headquarters, has just been accepted for publication by Cambridge University Press.
I am writing a second book and a related journal article that presents findings of a project I ran for the past three years that examines the behavior of international aid donors in conflict-affected countries: Aiding Peace: Donor Behavior in Conflict-Affected Countries. As part of this project, I did fieldwork in Sudan, South Sudan, Nepal, and the Democratic Republic of the Congo and our research team geocoded thousands of aid projects at the sub-national level.
I have several journal articles that are just coming out: one on the measurement and conceptualization of sub-national peace (An Ontology of Peace), one on the ethics of fieldwork in conflict zones, and one on regional hegemons and international security organizations. I have several other works-in-progress ranging in topics from how aid recipients use contracting procedures to control donors, international organizations (IOs), and INGOs, to how looted cultural artifacts finance armed groups.
Which classes will you teach this year?
In the spring, I will teach Unpacking Intervention in Civil War.
What excites you most about joining American University's School of International Service?
SIS is a dynamic school with an excellent group of faculty members who come from diverse disciplines, but share a common commitment to rigorous research, high quality teaching on the most pressing issues of international affairs, ensuring that their work bridges the academic-policy divide. It is a very exciting place to be!
Learn more about Susanna Campbell.