International
SIS welcomes Professor Anthony Fontes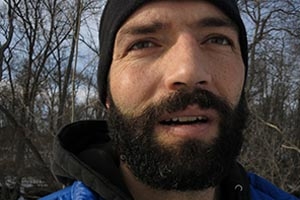 Professor Anthony Fontes, a human geographer, ethnographer, and human security expert, joined the School of International Service (SIS) this fall. Fontes comes to SIS from the University of Wisconsin, Madison, where he was an A.W. Mellon Post-Doctoral Fellow in the Department of Geography and the Center for Humanities.
Fontes' work focuses on the circulation of people, including gang members and migrants, back and forth between Central America and the US. Currently, he is working on a book, Mortal Doubt, which examines the rise of extreme peacetime violence in Central America through the evolution of transnational gangs produced through ongoing cycles of migration and violence linking the region to the United States.
Mortal Doubt is an ethnographic examination of the "institutional, ethical, and existential dilemmas of living with extreme peacetime violence" in the Northern Triangle of Central America since the end of the region's Cold War conflicts. Though the countries are not technically experiencing war, El Salvador, Guatemala, and Honduras have some of the highest homicide rates in the world.
Fontes' book "pivots on the idea of existential uncertainty and extreme doubt" that are inescapable elements of daily life. "In these spaces where extreme violence has risen up so powerfully, doubt isn't merely a cognitive thing; it's a visceral, psychological, and emotional experience," he said, "and collective efforts to impose a sense of certainty onto everyday brutality contribute to cycles of violence that refuse to be fixed in time and space."
Fontes conducted research in several cities across Central America, but the book largely focuses on Guatemala City, Guatemala, where he spent three years talking with people in prisons and gang-dominated neighborhoods as well as law enforcement, human rights activists, and government ministers.
To convey the power of existential doubt over the lives of the book's subjects, Fontes employs photography and short story narratives: "In writing this book, I didn't want to just analyze and explain what's happening in Central America. The use of photography and alternative genres work in counterpoint to the more structured essay genre, which is my way of drawing people in to these spaces of existential doubts."
Fontes, who previously worked as a photojournalist in Egypt and Guatemala, said the photographs also function to show readers images that go beyond what they may typically see in media about Central American gangs.
"Locally and internationally, the ways we come to understand what is happening in Central America has a lot to do with the kinds of images that get passed along on the Internet. My photos capture what this kind of violence is like, but also capture the other sides of these spaces that don't circulate as far and wide as the sensationalist images of gangs and everything they've come to represent to us outside Central America," he said.
Fontes is beginning work on a new line of research on criminal networks and the movement of Latin American migrants through Mexico. This research will focus on state criminal networks that "prey on and feed off Central American migrants on their way through Mexico to the US" and examine "the shifting conflicts and cooperation between the Mexican state, drug cartels, and other groups that control territory that Central Americans travel through."
His interest in this topic is closely linked to his work as an immigration and asylum legal advocate prior to becoming an academic. While a legal advocate in California, Fontes encountered many Central American and Mexican clients who were fleeing violence at home or were attempting to bring their families to the US. Seeing the consequences of violence face-to-face, Fontes grew increasingly interested in the exchange of people between Central America and the US.
As Fontes continues his research at SIS, he seeks to deepen his knowledge of the violence he witnessed as both a legal advocate and academic: "I want to understand the engine that drives this violence, the history of violence in Central America, and the history of US interventions in these areas."