Achievements
How We Spent Our Summer 2020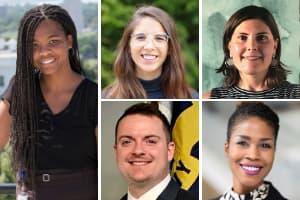 Though the summer of 2020 was a challenging one for most people, many in the SIS community still used the past few months to take on new research and professional development opportunities. We caught up with a few SIS professors, students, and a recent alumnus to find out how they spent their time during the summer months.
Maria De Jesus, Faculty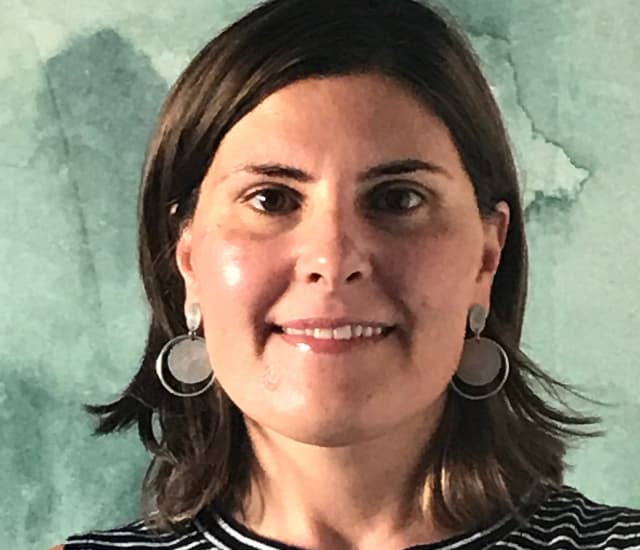 Since September of last year, Professor Maria De Jesus has been conducting research through her fellowship with the Institute for Advanced Studies at the Université de Lyon in France, which hosts researchers from around the world. Her goal has been to better understand health and health care as well as integration and social cohesion among migrant populations in France utilizing the World Health Organization's social determinants of health framework. She was supposed to finish her project in July, but the coronavirus pandemic changed both her timeline and the research itself.
This summer, after several months of lockdown in France, Professor De Jesus has continued her data collection, using questionnaires as well as conducting observations and interviews with migrants and frontline health care and service providers while taking extra precautions: "It is obligatory to wear a mask in France, so I'm making sure to do that while staying at least six feet apart during the interviews."
De Jesus has been able to conduct follow-up interviews to compare the migrants' experiences before and during the lockdown. She's found, so far, that some of the issues they'd faced before the pandemic have been exacerbated. During the lockdown, they had less of a formal social network because of a large reduction in staff at the migrant centers. They also experienced growing uncertainty with the status of their asylum cases—France had frozen all administrative steps to further their applications. Moreover, they endured additional stress over the health care situations of their family back home given the lack of resources.
"It's like a crisis within a crisis. There already were issues with migrant inclusion and support in France, but this pandemic has added a crisis on top of that," says De Jesus. "Many of the asylum seekers feel the marginalization from a lack of housing. Many end up on the streets in parks or tents. It's so difficult for them economically—there's a lack of any type of training or employment opportunities for them. They feel very isolated and, of course, during the lockdown, that was just aggravated."
De Jesus believes this type of field research is important, as it allows for a deeper understanding of migrants' conditions from their perspectives: "If I had just read news articles or politicians' statements, I would have really missed out on their experiences. Now I can publish my findings widely and have their stories be known."
Janelle Gray, SIS/BA '21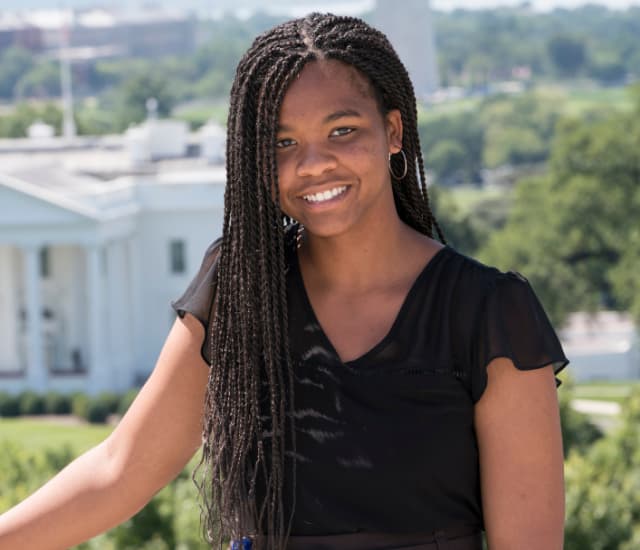 SIS student Janelle Gray completed the Charles B. Rangel International Affairs Summer Enrichment Program over the break. It's a career development program for undergraduate students interested international affairs and diplomacy careers.
Last year, Gray worked in the SIS dean's office with a graduate student assistant who was a Rangel Fellow. They recommended she apply for the summer program. Gray started the application process last fall, submitting an application, a personal statement, and three recommendation letters.
The Rangel program is typically a six-week residential program held at Howard University, but a few weeks after the cohort was notified of their acceptance in March, the program announced that it would take place virtually this summer due to the coronavirus pandemic.
Gray explains that the program scheduled time every day for the Rangel scholars to meet on Zoom, holding the required academic courses, writing seminar, and career development sessions virtually: "It was definitely a completely different experience than I was expecting, but it was still really rewarding."
Gray enjoyed meeting with organizations that she could now see herself pursuing a career with after graduation, such as the CIA and the US Chamber of Commerce. She also learned about the career paths and experiences of a number of guest speakers throughout the program.
"Most of the people we met with were people of color, so it was really cool to talk to them about their career journeys and learn from their experiences," says Gray. "A lot of times, being in DC and being a student, you feel like everything has to move really quickly. Learning from professionals that you can do this job, then try another one, and another one—that your career is a long journey—I really appreciated that, and learning that from people who looked like me made me feel more connected and allowed me to think and dream differently."
While Gray was undecided on what career path she wanted to pursue after graduation, she says that the program narrowed down her interests, and she is now working toward a career in the Foreign Service. Because of what she learned from the program, she's decided to apply for the Rangel Graduate Fellowship, the Thomas R. Pickering Foreign Affairs Fellowship, and the Fulbright Program.
"Now, I definitely am more interested in and focused on possibly becoming a Foreign Service Officer, and I know that there are different options and pathways I can take to do that," says Gray.
Emma Marks, SIS/MA '21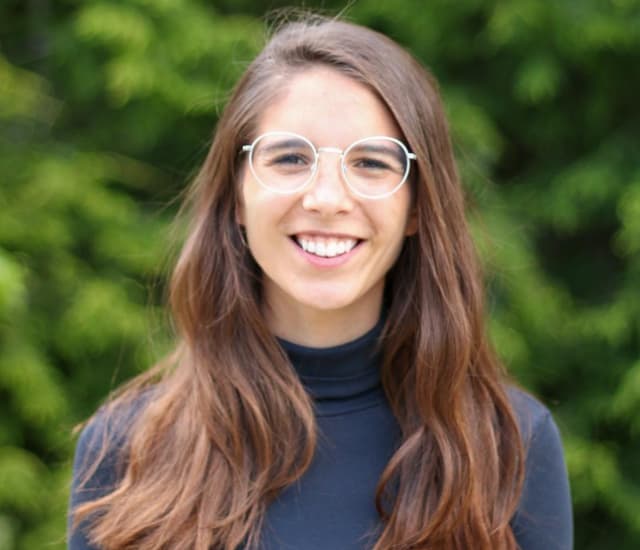 Emma Marks, a graduate student in the Natural Resources and Sustainable Development (NRSD) program, spent her summer gaining professional experience in survey design and quantitative and qualitative analysis as an intern with the Monitoring and Evaluation (M&E) team at the World Resources Institute (WRI).
Marks had been interested in working with WRI for years, so she was excited to apply when she saw the listing for the position open to AU students. She applied for the position through Handshake and sent in her résumé and cover letter.
Marks was offered the position and began her internship on June 1. She has been working remotely since, and while her internship with WRI was only meant to last for twelve weeks, Marks is extending her internship through the fall semester: "My first semester at AU, I took a class on Project Design, Monitoring, and Evaluation (PDM&E). That course just got me really thinking about what I wanted to do after AU, so I was excited to use the skills that I learned in that class in this internship."
Marks' favorite summer project at WRI was creating and administering a survey to learn more about the difficulties that caregivers at the organization are facing during the work-from-home period and to gain feedback on a number of proposed solutions that could better support them.
After designing the survey with the help of her supervisor, Marks analyzed the results and shared her findings with WRI staff: "Getting to work on a project that could have real impact across WRI has been really meaningful."
Marks also worked on creating an intranet site for M&E content to be used by staff at WRI, providing best practices for Monitoring, Evaluation, and Learning (MEL) across every stage of a project lifecycle.
"It's been super rewarding to know that people are actually going to be using these systems that I'm creating," says Marks. "I had more academic experience with MEL before this specific internship, so being able to see how a larger organization like WRI puts M&E into operations has been really eye-opening for me."
Jorhena Thomas, Faculty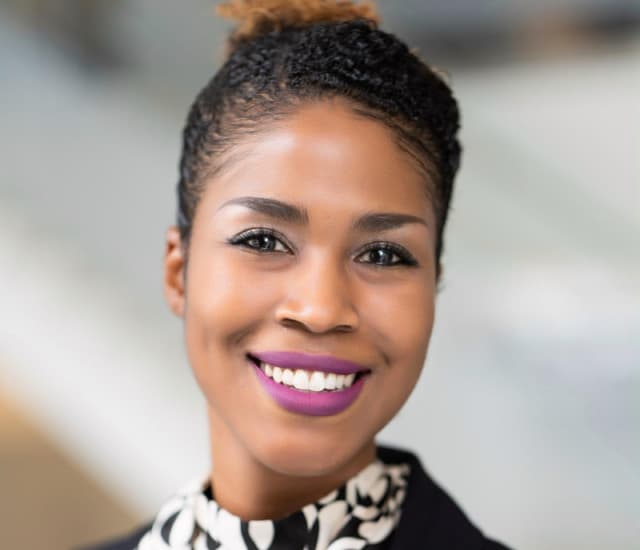 Professor Jorhena Thomas's summer practicum, Countering Foreign State Propaganda and Disinformation, was originally intended to focus on how online disinformation has been affecting the 2020 election cycle. The coronavirus pandemic and the civil unrest related to George Floyd's death changed the course's trajectory.
"Based on conversations with the practicum team's clients, we'd chosen to roll in other types of disinformation we've seen," says Thomas. "We've been able to talk about not just how the foreign actors we were focusing on—China, Russia, and Iran—were trying to sow dissent on the way to the election, but also how they've taken advantage of domestic unrest in the United States to push false narratives."
For the practicum, SIS graduate students fact-checked and evaluated the legitimacy of articles from a variety of sources that have been shared online. Then, they provided recommendations on recognizing, understanding, exposing, and countering disinformation efforts to their clients, including the Office of the Director of National Intelligence, the Cybersecurity and Infrastructure Security Agency, the FBI, and the State Department's Global Engagement Center.
Alongside short, digestible reports of their findings, this team created final products that came in non-traditional formats, including creative visuals and an anti-disinformation mascot to spread awareness of the issue.
"It's more engaging to see something more creative because people in our field are always reading, so it's almost like a break for their brain to digest something in a different way," says Thomas. "The idea with the mascot was to have something memorable that could appeal to a wide range of people—so as anti-disinformation messaging went out, this mascot stood out as the familiar component, like a branding for the messaging."
Michael Pattullo, SIS/MA '20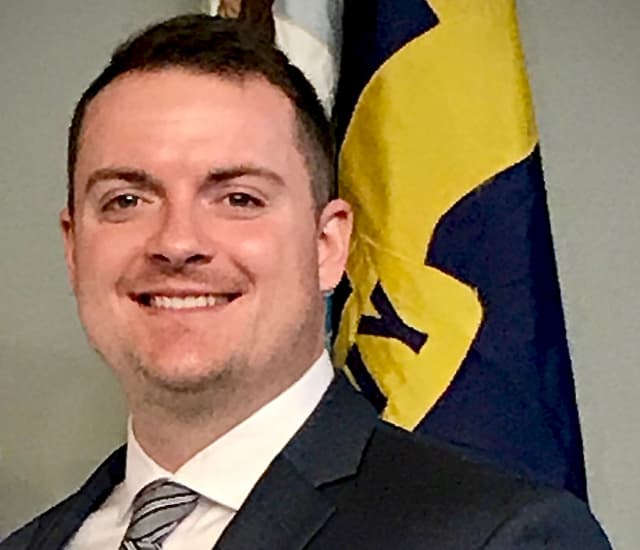 One of the students in Professor Thomas's practicum, Countering Foreign State Propaganda and Disinformation, was alumnus Michael Pattullo, a project management consultant who became interested in the course because of his professional background. He'd worked for startups and in digital marketing and aimed to use his degree to transition into the foreign policy space.
"Disinformation is an international problem, and this practicum pulls from some of my strengths and professional background, so it was really the right fit," says Pattullo.
During the practicum, Pattullo's team provided clients with strategic guidance based on their analysis of disinformation. He enjoyed producing deliverables that were outside of the norm, which clients then actively used to inform their internal discussions. The experience also helped him grow professionally, as he was able to make connections with the Intelligence Community, grow his analysis skills, and learn more about how the government operates.
"It was a good opportunity for me to test my skills," says Pattullo. "I was confident that I could lead and manage projects in the private sector, and through this experience, I learned that I could do so in the foreign policy/national security space as well."
Pattullo, along with other students who took part in the practicum, continue to collaborate on counter-disinformation initiatives even after it has concluded.