International
Who Is Rural America, Really?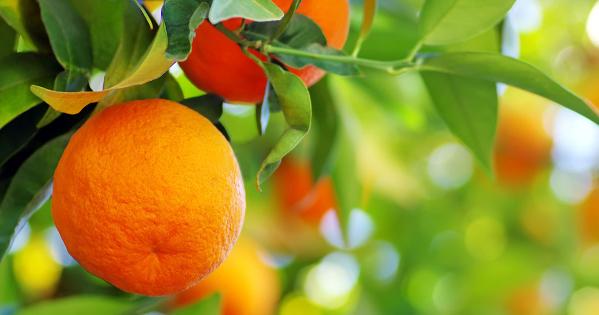 At the beginning of December, SIS professor Garrett Graddy-Lovelace and several colleagues completed a special issue of the Journal of Rural Studies, titled "Authoritarian Populism & Emancipatory Politics in Rural US." Through this issue, Graddy-Lovelace and her colleagues seek to shine a bright light on a misunderstood place: rural America.
Readers will learn how most of us fundamentally mischaracterize rural America. They will learn that it's not homogenous racially, ethnically, or politically. And they will come to understand how decades of misbegotten public policy left the people of rural America vulnerable to exploitation by politicians with authoritarian leanings, both as voters and as those most affected by trade and agricultural policy decisions.
We had a chance to speak with Professor Graddy-Lovelace before the winter break to ask some questions about this special issue, including the introductory article she co-authored with Antonio Roman-Alcalá and Marc Edelman.
In your introduction to this special issue, you write that this is a moment of particular urgency because of the confluence of several factors, all exacerbated by the coronavirus pandemic. You name an existing farm sector crisis, the unabated climate crisis, escalating tensions because of systemic racism, and the current regime in Washington, which you describe as kleptocratic, demagogic, and authoritarian. Any one of these factors is huge. What prompted you and your co-editors to focus on authoritarianism and racism in this special issue?

Thanks for these important questions. In the last few years, a spate of authoritarian regimes has emerged around the world deploying xenophobic ethno-nationalism, free press suppression, and militarized policing against protestors. These phenomena are not new, but they have erupted recently to take advantage of the legitimate grievances of those suffering impacts of extractive globalization—particularly rural communities reeling from lost livelihoods.
So, a group of scholars and community leaders around the world, organized by the International Institute of Social Studies and The Hague, joined for a project called the Emancipatory Rural Politics Initiative (ERPI). ERPI exists to contextualize the complex and misunderstood politics of rural struggles within international agrarian crises, analyses, and movements.
My colleagues and I began gathering research on how these tensions take place in the US. Tragically, the graft and greed of the Trump administration gutted public resources that could be used for and in diverse rural communities. Concurrently, the overt racism of the Trump administration has unleashed virulent anti-Black, anti-immigrant, and Islamophobic violence and misogyny—not new, but newly enflamed.

You discuss "authoritarianism claiming populism." Briefly, what is authoritarian populism? 

These are both broad terms, particularly the latter. Drawing on an Italian philosopher, journalist, and politician, Antonio Gramsci, to understand Thatcherism, British sociologist and political activist Stuart Hall warned against the tendency for authoritarianism to gain power off the backs of, and thus with the support of, populist grievances: "What we have to explain is a move toward 'authoritarian populism'—an exceptional form of the capitalist state—which, unlike classical fascism, has retained most (though not all) of the formal representative institution in place, and which at the same time has been able to construct around itself an active popular consent."
This sheds important light on the ongoing contradictions of liberal democracies in corporate capitalism. But the term populism is especially slippery here, particularly because the truly populist movement underway right now, in the US and beyond, is the vast uprising defending Black Lives and advocating liberation from police brutality and systemic racism.

You also describe how "rural" has become synonymous with "white" in a way that obscures the reality of who lives in rural America. What are two or three things that you want readers to understand about the population of rural America, which you believe is currently misunderstood?

After the 2016 US election, some media and academic analysts reacted by merely blaming "the rural" as categorically racist and, in the US, categorically white. But this erases indigenous, Black, Latinx, immigrant, and other non-white rural histories, experiences, and movements. It also sidesteps the failures of neoliberalism for rural communities and places and risks further pitting urban vs rural, a false dichotomy turned self-fulfilling prophecy.
Rural America is indigenous foremost, layered with colonial settler expropriations, layered with African diaspora oppressions and resistance, layered with immigrants from all over the world. Latinx immigrants and migrants, for instance, do the essential work of agriculture, food, industry, and care and yet suffer violence and terror of deportation and the indignity and hypocrisy of "illegality."
Overall, though, rural communities are suffering now, with closing hospitals, opioid addictions, unemployment, agrarian crisis, and a wrenching food insecurity that has doubled this year with COVID-19. 

You focus on information that may startle some readers—that the seeds of this current authoritarian populism have flourished in part because of policies enacted under the Democratic Clinton Administration. How did these policies increase racial and anti-immigrant resentment?

The articles in the special issue give details and data here, but overall, the 1990s Democratic policies, alongside Republican policies, followed the neoliberal model of defunding the public sector, deregulating the private sector, criminalizing and incarcerating Black and Brown men unjustly, pursuing neo-imperial military aggressions worldwide, and "liberalizing" agri-food trade into a race-to-the-bottom for farmgate prices. We are living out the far-reaching repercussions of these and other policies, which all continue to fall disproportionately hard on communities of color.

What is "emancipatory rural politics," and what will readers of this special issue learn about community-based political action in rural areas that might surprise them?

Readers will learn a lot, largely about the history of antiracist and interracial environmental justice; farm justice; farmworker, Black Power, and immigrants-rights organizing in the US; and how deep the rural and land-based roots are to these important movements. In terms of what constitutes emancipatory rural politics, I defer to the movements themselves, such as the Federation of Southern Cooperatives/Land Assistance Fund, the Rural Coalition, the National Family Farm Coalition, as well as to indigenous territorial sovereignty mobilizations (#landback).

Finally, as 2020 draws to a close, what are your hopes for farmers in 2021?

Primarily, my hopes for farmers and farmworkers (and everyone) are for justice, peace, health, and dignified livelihoods. How could this happen? A wide coalition of grassroots farmer groups, agrarian community-based organizations, scholar-activists, and I launched a project long in the works: Disparity to Parity – a call to mandate fair pricing and update supply management to build a racially just, economically empowered, and climate resilient food system.