International
Female Genital Mutilation during COVID-19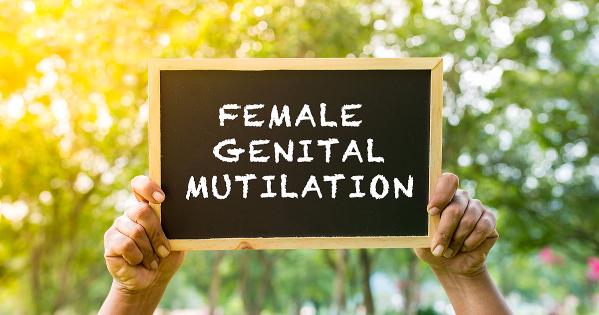 As the world has grappled with the COVID-19 pandemic, it has become clear that virtually every sphere of life has been impacted. That means different things depending on where in the world you are.
One troubling piece of news has been the assessment by some organizations that rates of Female Genital Cutting (FGC), or Female Genital Mutilation (FGM), have been on the rise in some African countries. Here is a New York Times opinion piece/photo essay and here is a news piece by CARE; both illuminate those concerns.
We caught up with SIS professor Susan Shepler after she returned from a two-month trip to Sierra Leone, where she previously was a visiting professor at the University of Makeni. She was working with a team in-country on a University of Oslo (Norway)-sponsored research project on the use of smartphones in the response to the COVID-19 pandemic. (Professor Shepler followed all US and Sierra Leone health and safety protocols over the course of her travel). We wanted to know her perspective on this issue, as someone who has decades of experience conducting ethnographic research in Sierra Leone.
The COVID-19 pandemic and female genital mutilation (FGM) are two problems that, on the surface, don't seem like they'd be related. Is the COVID-19 pandemic having an impact on rates of FGM?

It's unclear that it is. Data on rates of FGC are notoriously unreliable, in part because the practice is illegal in many places. The one report that all the media seem to be citing is by the Orchid Project, an anti-FGC activist group.
We do know that the COVID pandemic is affecting schools and therefore the rate of girls enrolled in school. School has been shown to protect girls to some extent from early marriage and early pregnancy. However, in many places school does not protect against FGC, as girls may be initiated during their breaks from school. 
At least in Sierra Leone, the African country I know the best, the economic impact of COVID may in fact reduce the rate of FGC in the short term, since it is often quite expensive to initiate a girl into the women's secret society where the FGC is carried out.

Does an increased tempo of FGM lead to an increase in forced marriage for girls and young women?

I'm not sure it does. It is true that in many African countries a girl must be cut in order to be marriageable, and any kind of economic strain leads some families to seek to marry off girls as a way to make money and to reduce the number of dependents. But, honestly, in these contexts most of these girls would be cut eventually anyway. That is, COVID likely does cause an increase in early marriage but not an increase in the total number of women to be cut. 

A bigger potential effect of COVID-spurred lockdowns and economic downturns is an increase in other forms of gender-based violence. 

Is this a problem confined to a few countries in Africa, or is it more widespread across the continent?

It is fairly widespread across the continent, though the nature of the cutting and the cultural contexts vary from place to place. 

Clearly, FGM is a permanent procedure. But does undergoing the procedure also alter a girl's life in other subsequent ways that will be hard to reverse (for example, limiting her access to education)?

In Sierra Leone, the majority—almost 90%—of girls are cut, and whether they are cut or not does not influence whether they attend or complete their schooling. For most people in Sierra Leone, initiation into the women's society is understood as an important component of being an adult woman.

Previously falling rates of FGM and the procedure's increasing illegality in some African nations were the result of decades of work by activists. Part of this work has involved teaching a generation that FGM is unhealthy and bad for women. Will that educational advocacy and outreach be undone by the pandemic?

In most countries in Africa, the COVID numbers are not that high, though we don't know what the future will hold. Here in Sierra Leone, for example, I rarely see people wearing masks. The impact of COVID is fairly far removed from the arguments activists have been making against FGC. 
That said, there is a small but growing movement in Sierra Leone to continue initiations without the cutting. One of the groups working on "alternative rites of passage" for girls is Purposeful Sierra Leone. They have produced a film, called "A Bloodless Rite," that they showed on national television. Also, this National Institutes of Health article compares different strategies to combat FGC, with alternative rites of passage among them.
Another strategy that's been used in Sierra Leone is to make FGM into a child rights issue, basically saying that women over the age of 18 are free to choose to modify their bodies if they wish but that children under 18 should not be subjected to the practice.