Research
PhD Students Share Original Research and Fresh Perspectives at the AU Tri-School Conference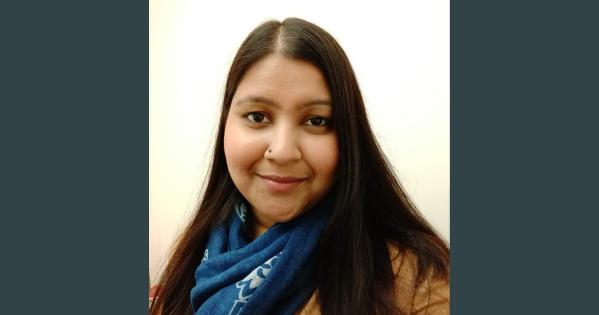 American University held its third annual Tri-School PhD Research Conference on March 5, 2021, bringing together doctoral students from the School of International Service (SIS), the School of Public Affairs (SPA), and the School of Communication (SOC) for a unique platform to share and discuss their research. This year, although held virtually, the conference served as a forum for acknowledging both the challenges students have faced due to pandemic-related disruptions to their research and the pioneering work that has come out of these unprecedented times.
The conference panels reflected the support AU faculty continue to provide to their students and reiterated the need for mutual support within our academic spaces. I had the opportunity to present my work as part of the first panel on Citizens and the State, moderated by SOC professor Joseph Campbell. SIS professor Yang Zhang served as the discussant.
Diverse Perspectives on "Citizens and the State"
The first panel included original research papers on diverse topics relevant to the changing relationship between citizens and the state. I kicked off the panel with my paper "Public Goods and Public Trust: Evidence from India." My findings reflect on policy choices about the provision of public service programs in India and encourage a broader understanding of the relationship between public services and trust in developing countries' governments. One of the most fulfilling aspects of this conference is the opportunity to share your work with faculty and receive constructive feedback: I received some thought-provoking comments from Professor Zhang along with other students in the audience.
SPA PhD candidate Bethany Leap presented a paper written in collaboration with Professor Joseph Young and Harvard University professor Erica Chenoweth titled "Terrorizing Democracy." Although Leap's findings indicate that the effects of terrorism on democracy are limited, it does not mean terrorism does not matter. On the contrary, while terrorism is a threat, we may not be as afraid of it because democratic institutions tend to remain resilient. A crucial insight from this work is the importance of citizens holding their governments accountable in the face of such threats to democracy. This paper drew on cross-national quantitative data and robust methods, adding an additional layer of complexity to our broader discussion on citizens and the state.
Finally, SPA PhD candidate Marcus Johnson brought the conversation closer to home in the United States with his paper titled "Police Misconduct Outcomes in New York City: The Effect of Race, Gender, and Neighborhood." In the context of Black Lives Matter and a global movement for racial justice and police reform, this research presents some timely evidence on police misconduct and departmental oversight in New York City. Johnson's findings indicate that both race and gender play a role in the police misconduct adjudication process, providing critical insight into how citizens' interaction with the state is often tempered by intersecting identities. These three papers represent a new frontier for original research by students, with creative and effective utilization of publicly available data. Not only is such research timely, it also is directly relevant to several real-world issues confronting us today.
Sustaining Virtual Connections during the Pandemic
As I reflect on this year's conference, I am reminded that we need to work harder to sustain our virtual connections during the coronavirus pandemic. In the absence of face-to-face networking opportunities, it important for us as students to adapt and evolve with the times. This involves getting more comfortable with virtual presentation formats, participating in events where we can practice online presentation skills, and continuing to find new ways to connect with each other.
The Tri-School Conference offers a supportive environment to do so in the company of like-minded peers and faculty. I am grateful for this platform and am sure other student presenters at the conference share this sentiment as well. As we look forward to the world reopening over the next few months, my hope is that we can hold on to these virtual connections. Needless to say, if you spot me in the SIS lobby in the coming months, please walk over and say hi!