Achievements
SIS Student Selected as Newman Civic Fellow for Track Record of Service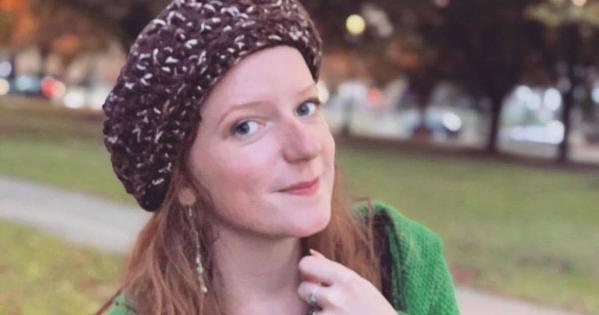 Milica Bojovic (SIS/BA '22) has been selected to receive the Newman Civic Fellowship, a testament to how she's served the AU and Washington, DC, communities while studying at SIS. We caught up with Bojovic to learn more about her dedication to community service, her time at SIS, and the Newman Civic Fellowship.
A Commitment to Service
In high school, Bojovic was involved with the Chicago Youth Diplomats and the Iraqi Young Leaders Exchange Program, through which she learned about the importance of cultural exchange and international relations. Given those interests, she views SIS as the "perfect match" for her undergraduate studies.
During her freshman year, Bojovic applied and joined the AU Community-Service Learning Program (CSLP), and she continued with community service ever since. She became a mentor for CSLP, led one of AU's Alternative Break Programs, joined SIS's Peace Corp Prep Program, became involved with AU's Community-Based Research Scholars, and leveraged various opportunities while at SIS to improve her understanding of service. Some of these opportunities include working with the Latino Student Fund, the Next Step Public Charter School, and the Capitol Area Immigration Reform Coalition.
Since applying for the Newman Civic Fellowship, Bojovic has reflected on both her time at SIS and what service means to her: "I used to think that service was more one-sided, but it is so much more than just going into a community and helping. I learned there is a reciprocal or mutual benefit—and an exceptional emotional growth—that occurs when interacting with these communities. I also learned the importance of keeping in mind how you can approach service without doing harm while understanding the actual needs and desires of the community you are serving."
The Newman Civic Fellowship
Bojovic joins 212 other students from 39 states and Washington, DC, who form the 2021 cohort of Newman Civic Fellows. According to Campus Compact, a national coalition of colleges and universities committed to the public purposes of higher education, the students selected by their organization for the fellowship are "leaders on their campuses who demonstrate a commitment to finding solutions for challenges facing communities locally, nationally, and internationally."
The Newman Civic Fellowship provides students with educational and networking opportunities, virtual training, and pathways to apply for scholarships and post-graduate opportunities with an emphasis on personal, professional, and civic growth. Fellows gain skills and connections to create large-scale positive change in their communities.
Bojovic learned about the fellowship through AU's Center for Community Engagement and was nominated by the Office of the President at AU. She is excited to interact with the other fellows and participate in the fellowship's networking and professional development opportunities.
"My focus is on immigration and access to education, and I see so many like-minded people who are contributing to service in those fields as well as other fields," says Bojovic. "It will be incredible to interact with people who are approaching service from so many different perspectives and different backgrounds."
Looking Forward
After completing the year-long fellowship program, Bojovic hopes to learn more about different approaches to immigration and education access by working at NGOs and connecting with other nonprofit organizations around the world. She has decided to stay at AU another year to complete an undergraduate certificate program, Teaching English to Speakers of Other Languages, which is offered by the Department of World Languages and Cultures at CAS.
"I believe my education at SIS has taught me how to critically examine the world and the importance of looking at multiple perspectives, which will greatly help me in my future endeavors," explains Bojovic. "My experience as an SIS student and the experience I gained through the extracurricular activities I chose to be involved with ultimately combined to teach me how to better approach diverse professional environments and most appropriately and practically apply the skills I was taught in class."