Research
SIS Students Worked and Shared Findings with the State Department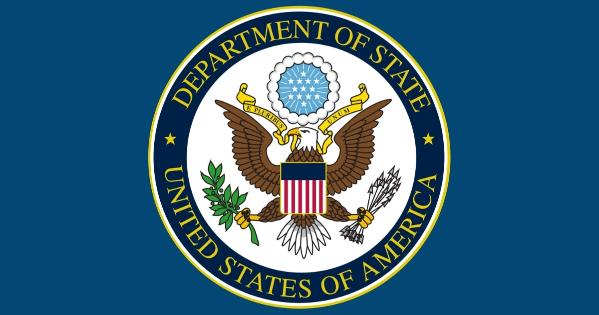 The Diplomacy Lab SIS Capstone centers on a research project deemed important for the US State Department. It is a unique opportunity for SIS students to work with State Department officials, career diplomats, ambassadors, and people who are currently working in the Foreign Service. Launched in 2013, the Diplomacy Lab aims to address two key priorities: first, to engage the American people in the work of diplomacy, and second, to broaden the State Department's research base.
As a capstone, the Diplomacy Lab is a research project that takes place instead of a regular capstone class. This class is provided three different areas of study by the State Department, and then, the students are divided up into three equal groups to conduct their research. This past spring semester, each group explored one of three topics: the United States-Mexico-Canada Agreement (USMCA), US visa sanctions, and US assistance to Central America. Our professor, former ambassador Anthony Wayne, was instrumental in the groups' writing and research process, providing clear and important guidance. The two of us represent the two groups who worked on the USMCA and US visa sanctions.
The State Department asked the group assigned to US visa sanctions to examine if sanctions could mitigate tension in the areas of human rights violations, democracy abuses, and corruption. Our study concluded that visa sanctions, most of the time, are ineffective because the individuals being sanctioned most often do not care about traveling to the US.
The Diplomacy Lab group assigned to the USMCA project worked closely in a key area of diplomacy while working with the State Department. The experience consisted of multiple hours and long nights of studying written research, webinars, and articles that gave us more information on USMCA. To gain more information, we also interviewed numerous experts in fields pertaining to USMCA, ranging from labor to environmental experts and from agricultural to auto manufacturing issues.
Throughout our process, we all made an effort to coordinate with one another to ensure our report was succinct and well done. While the six of us each had our own sections within USMCA to research, we would constantly share these sections with one another. In the end, our report provided a detailed analysis on key areas within USMCA that provide the biggest potential opportunities and challenges for the US.
To conclude our capstone, we also came together to provide a presentation to State Department staff. Here we provided a succinct summary of our findings, detailing exactly what is most important for the State Department.
The experiences provided in the Diplomacy Lab are truly like no other capstone. This opportunity gives you the ability to speak with career ambassadors and learn from them, first-hand, what issues your area of study faces. These meetings give you the chance to make contacts with some very important people, but they also give you the ability to understand what a career in the Foreign Service might look like.