International
Overcoming Denialism from the Top: Tanzania's COVID-19 Response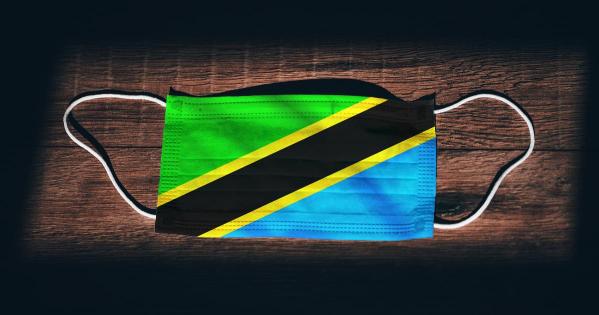 Former Tanzanian president John Magufuli, who died in March 2021 from a reported heart condition amid rumors he had contracted COVID-19, led his government in a controversial response to the COVID-19 pandemic before his death. The administration rarely provided data on COVID-19 cases, advised prayer as a remedy, declared Tanzania COVID-19-free in June of 2020, and refused vaccines even as they became available.
SIS professor Nina Yamanis, Tulane University professor Ruth Carlitz, and Mzumbe University professor Henry Mollel recently researched the challenges and adaptations made by local health officials in Tanzania working to contain and manage COVID-19 despite denialism and a limited national government-led response. We spoke with Yamanis to learn more about their research.
You also can read Carlitz, Yamanis, and Mollel's full original article, "Coping with Denialism: How Street-Level Bureaucrats Adapted and Responded to COVID-19 in Tanzania" with access provided by the American University Library.
---
Q: In your article, you write that most scholars have focused on the responses of different countries' leaders or the national responses to the COVID-19 pandemic. Why is it important to study local responses to COVID-19?
It is important to study local responses to the COVID-19 pandemic because actions at every level of government have ramifications for how we, as a global community, contain the spread of the disease. As we have seen in the US and elsewhere, there can be substantial differences between federal policies for outbreak control and how those policies are implemented at the local level. Furthermore, practices at the local level can quickly affect national case rates. For example, it is possible that one factor contributing to the recent escalation of cases in India was that local governments held in-person elections. Now, the Delta variant, which likely originated in India and is more transmissible than earlier variants, is circulating worldwide. Thus, local government actions contribute to the circulation of COVID-19 and the emergence of new variants that may not be targeted by our current vaccines.
The differences between federal and local government responses may be especially pronounced in low-income settings, where health systems are weak due to insufficient infrastructure, supplies, and trained personnel. In these contexts, what happens at the local level may be obscured by a lack of reporting or accountability to the state. In addition, nearly 70 percent of the world's population currently lives under autocracy, and we have little understanding of how local actors affect health in these settings.
In our case study of Tanzania, the international community focused largely on the COVID-19 denialism of the autocratic, now-deceased president, John Magufuli. The president declared Tanzania free of COVID-19 in June 2020 and halted all COVID-19 surveillance and mitigation strategies. Despite Magufuli's behavior, our research showed that many local health officials in Tanzania took it upon themselves to develop appropriate solutions for containing the spread of COVID-19, such as creating community contact tracing and isolation systems and making their own personal protective equipment (PPE). These local strategies, if identified and understood, can help scale up response during a crisis. For example, if Tanzania at some point experiences the case surge that India is experiencing now, their local officials' strategies will be critical to their emergency response.
Q: What are street-level bureaucrats (SLBs), and why did you decide to focus this research specifically on SLBs in the cities of Dodoma, Dar es Salaam, Morogoro, and Arusha in Tanzania?
Street-level bureaucrats (SLBs) are the local "public service workers who interact directly with citizens in the course of their jobs." They see themselves as professionals who make decisions that affect the communities they serve. In low-income countries, SLB decisions often become local policies. In our study, we interviewed local, district, and regional health officials who were responsible for implementing COVID-19 programs or policies.
We purposefully conducted our study in regions of Tanzania that vary with regard to population, health status, health care infrastructure, and political party control. We thought that the variation in these characteristics might affect how SLBs reacted to the challenges of COVID-19. However, while we discovered some variability, particularly with respect to the endorsement of traditional medicines as a cure for COVID-19, the public health responses of the SLBs in these four regions were more similar than different.
Q: What did your research reveal about the challenges local health officials in Tanzania faced while working to contain and manage the spread of COVID-19? How did SLBs adapt to these challenges?
Local health officials in Tanzania mentioned many challenges in conforming to the World Health Organization's recommended measures for managing epidemics. Several of these challenges were due to an absence of resources and central government support. For example, they described insufficient laboratory capacity for testing and quarantining people, insufficient isolation facilities and trained personnel for contact tracing, fear and stigma of COVID-19-affected individuals, lack of supplies and resources to purchase PPE, cultural and social barriers to physical distancing, inadequate resources for handwashing and mask wearing, and the public and central government not taking COVID-19 seriously.
Nevertheless, local health officials used their own resources and strategies to control the spread of COVID-19. Their adaptations included involving local leaders and community health workers in the surveillance process, forming emergency response teams and mobilizing community resources for quarantined patients, procuring their own PPE, manufacturing hand sanitizers and face masks, enforcing mask wearing and hand washing, restricting people from entering congregate spaces, and collaborating with community and religious leaders to spread prevention information and lower stigma and fear of COVID-19. Some of our respondents' strategies were absent from the central government's guidelines (e.g., enlisting community health workers in surveillance) and other strategies were directly opposed by the central government (e.g., restrictions on entering bars).
Q: What are the benefits of autonomy at the street-level—or street-level discretion, in this case—versus adhering to international best practices or central government guidelines to contain COVID-19?
Local, or street-level, officials can pragmatically respond to emergencies because they know their communities and can effectively marshal local resources. The local officials we interviewed used their knowledge of their communities to educate people on prevention practices and to mobilize resources for COVID-19 surveillance. However, they lamented inadequate resources and power to fully enact and enforce international best practices for containing COVID-19.
Given decentralization reforms worldwide, much of the work of disease management is carried out at the local government level. In this context, it would be strategic to empower street-level officials with the resources and authority to make and enact local policies to improve health.
Q: An interesting finding in your research was that, despite then-president Magufuli's limited response to COVID-19, the respondents in your study overwhelmingly praised the president. Why do you think that was?
There are several different explanations for this finding. First, during his tenure, President Magufuli cultivated a culture of fear in Tanzania. There were public disciplinary actions, including arrests, for those who disagreed with him or his government. Although we promised our respondents that we would keep their identity confidential, some still may have felt pressure to communicate positive feedback about the president. On the other hand, some respondents openly criticized Magufuli's actions as insufficient and felt his actions compromised their public health efforts. Nevertheless, regardless of their position on Magufuli's COVID-19 containment policies, respondents thought that the president's denialism helped to reduce citizens' fear of COVID-19 and reduce stigma towards COVID-19 patients and health care workers. Furthermore, some felt that Magufuli's approach shielded Tanzania from the negative economic and educational consequences of lockdowns seen in neighboring countries. Finally, some saw the president's lack of response to COVID-19 as an opportunity for them to implement their own local policies without central government interference.
Q: In April 2021, Tanzania's new president, Samia Suluhu Hassan, announced plans to create an expert coronavirus task force in her first public address. What do you think this new leadership may mean for Tanzania's COVID-19 response going forward?
The expert coronavirus task force created by President Hassan released their report on May 17, 2021. They recommended that Tanzania restart COVID-19 surveillance at all levels, implement regional and international resolutions on the pandemic, and join COVAX to deliver vaccinations to Tanzanians. Since then, Tanzania has issued a border control measure such that every traveler to Tanzania must present a negative COVID-19 test. However, there has been no other recommended measure announced. In contrast, the president of Zanzibar, a semi-autonomous region of Tanzania, publicly stated on May 31, 2021, that his government would soon import COVID-19 vaccines and vaccinate any willing Zanzibari citizen. Activists are hoping that the mainland of Tanzania will adopt a similar policy, but, as of now, they are waiting for concrete actions from President Hassan's government.