International
5 Questions on Afghanistan: What Brought Us to This Point, and Where Do We Go Now?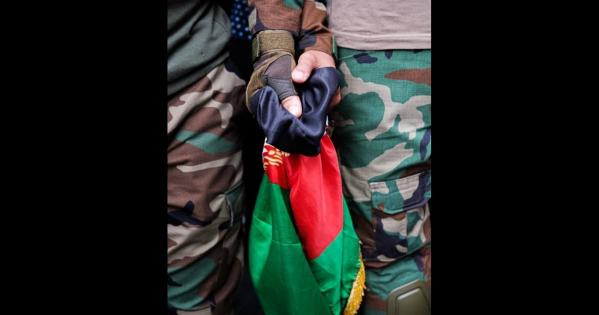 The Taliban took Kabul, Afghanistan, far faster than US intelligence officials had anticipated; evacuations out of the country are enveloped in chaos; and on August 26, deadly attacks took place at the Kabul airport. How did we get to this point? Ambassador Earl Anthony Wayne, SIS professor and distinguished diplomat in residence, served as coordinating director for development and economic affairs and deputy ambassador in Kabul from 2009 to 2011. In this Q&A, he describes how the Taliban was able to take Kabul so quickly as well as what the US and its partners should be doing in response to the crisis in Afghanistan.
Was the Taliban's rapid victory expected?

The speed at which the Taliban swept to power was a surprise to most observers, but experienced Afghan hands had warned of "tipping points" being reached in Afghan history where significant political shifts had happened rapidly before. Although it appeared to happen suddenly, in fact, the Taliban had been laying the groundwork for this to happen for more than a year, at least since their March 2020 agreement with the US was finalized.
The Taliban took full advantage of the period after the US began negotiating with them, and especially after the agreement was reached in early 2020, to deepen the group's political and military presence throughout Afghanistan. Building upon US statements that it was withdrawing its troops and actual US force reductions under President Trump, the Taliban methodically cajoled, threatened, persuaded, and bribed the local and provincial leaders to convince them that they had better deal with and yield to the Taliban.
To make matters worse, during this period and continuing in 2021, the US took a series of steps that undermined the perceived legitimacy of the government in Kabul (e.g., pressing them to release 5,000 Taliban prisoners). US words and actions undercut the morale of Afghanistan's security forces and officials who increasingly felt abandoned by the US. The Taliban never seriously engaged in Afghan-to-Afghan peace talks with the government in Kabul, even though they had promised to, and the US did not use and even reduced its levers to get them to do so. The civilian leaders in Kabul were unable to rally together and remained divided, performance problems increased in the functioning of civilian ministries and the security forces, and the Kabul government was seen more and more negatively by many Afghans as the US withdrawal progressed.

Why couldn't the Afghan forces better resist the Taliban despite all the US' training and assistance?

I think it is important to recall that during the last several years, Afghan security forces had been leading the fighting against the Taliban and taking very heavy casualties. They did successfully battle Taliban forces and held key cities. But the withdrawal of vital close US air cover and technical/logistical support, combined with US messages that the war unwinnable, had devasting effects on the morale and capabilities of those forces. The Taliban continued to combine military pressure and offers of benefits, money, and political deals to expand its areas of control. Afghan forces in some areas fought until they ran out of ammunition. In some areas, they had not been paid for months and found payments from the Taliban needed to feed their families. In other areas, tribal elders negotiated peaceful surrenders. And in still other areas, Afghan forces retreated to neighboring countries or changed into civilian clothes and melted away into the population.

Was this chaotic ending in Afghanistan inevitable?

The poorly devised policies of the Trump administration left the United States—and the Kabul government—with a very difficult situation in Afghanistan. The Trump team missed opportunities to press the Taliban to undertake serious negotiations and reduced the leverage it had had to do just that. When President Biden announced his decision to withdraw troops, there was still the opportunity to provide clear and concrete signs that US robust support for the Kabul government would continue. That did not happen, however, and Afghan morale declined. Neither did the US move to significantly speed up processing of former Afghan employees of the US who had applied for Special Immigrant Visas in what was known to be a slow and inefficient bureaucratic process. These individuals, and many others, had provided crucial and essential services which saved American lives and helped the US mission in Afghanistan. The US administration was surprised by the rapid Taliban victory and then caught in a very challenging situation, but that outcome was not inevitable.

What steps are needed now?

There are several priorities now.
First is managing well the last few days of the evacuation from Kabul airport, especially in the wake of the August 26 terrorist attacks. Large numbers of civilians have been successfully evacuated, thanks to valiant work by US and partner military and diplomatic personnel as well as NGOs and other private actors in some cases.
Second, even larger numbers of Afghans who partnered with the US and its allies, as well as endangered Afghan civil society leaders and former officials, will be left behind. Finding safe and secure ways for these endangered individuals and their families must remain a top priority for US and partner diplomacy going forward.
Third, this US and partner diplomacy needs to rally together as much as possible of the international community to agree on a clear set of expectations of commitments and practices that the Taliban and any new Afghan government should adopt if they want to establish normal relations and receive future flows of international assistance. The previous Afghan government relied on this assistance to cover up to 80 percent of its operational expenses. The Taliban's needs could be greater, given their inexperience in governing and the terrible economic and social situation in the country at present. Donor countries and international organizations should make clear the costs, as well as the potential benefits, for the Taliban of adopting these commitments. The international work should include careful consideration of how best to use existing and potential new sanctions as well as the leverage of Afghan assets currently frozen in the US and elsewhere. It won't be easy to forge international agreement on the approach and conditions, but the work should get underway now.
Fourth, immediate attention is needed to meet the desperate humanitarian needs in Afghanistan and to establish humanitarian corridors of some type to allow endangered Afghans to leave. The US is reportedly already adjusting some existing sanctions to allow humanitarian aid to continue to flow to Afghanistan under a Taliban regime. In this connection, some sanctions experts say the US likely needs to craft a new executive order specifically to deal with the Taliban regime, rather than treating them under anti-terrorist executive orders.
Before the Taliban rolled to victory, Afghanistan was already facing a humanitarian crisis fed by drought, COVID 19, and conflict. Up to half a million Afghans have also been displaced by the recent fighting. These numbers, totaling in the millions, are likely to grow with the Afghan banking system shut down, food and other supply chains endangered, and the expected disarray of the Taliban trying to take on the management of government ministries and services. Steps need to be taken quickly to address the dire needs of Afghans. This will require working closely with countries in the region, such as Pakistan and Iran, who are very worried about having to cope with massive flows of Afghan refugees and who will need additional resources if they are to assume more of the burden.
Fifth, all of this adds up to the need for a near term gathering of key partners and donors, international organizations and key nongovernmental organizations, and regional countries to build consensus on how to proceed. Specifically, the preparations and the meeting could seek agreement on: common principles for dealing with the Taliban; steps to meet near-term humanitarian needs, including establishing safe exit corridors for those in danger; and a process for building a longer-term conditions-based framework for considering Afghanistan's needs. Parallel with such a meeting would, of course, be much bilateral diplomacy, hopefully constructive work in the UN Security Council and other international groupings, and direct communications with the Taliban and any Afghan government they form in the days ahead.
Sixth, in parallel to this work on the human and economic sides of the equation, is the need to deal with security and terrorism, as the August 26 tragic and heartless attacks at the Kabul airport reminded us. Stopping terrorism emanating from Afghanistan must remain a priority. For the United States, developing "over-the-horizon" capacity to monitor and act against such threats will be a daunting task. And, of course, this is not just an issue of concern for the US but for other countries as well. Specific work is needed to strengthen US capacities and to strengthen and revitalize cooperation with other governments and intelligence services in the region. Already, some experts are arguing that the ISIS-K attacks will bring more radicals to their cause, including from beyond Afghanistan.

Will Russia, China, and Iran try to make geo-strategic gains vis-a-vis the US in Afghanistan and the adjoining region now? Can the US still work with them on Afghanistan?

Yes, Russia, China, and Iran are already trying to portray the United States actions very negatively and to make the case that this shows the US is an unreliable partner and a declining power. They will likely continue to do that to gain advantage with other countries in the region. They will also each pursue their own interests in Afghanistan, and each will bring historical baggage in dealing with a Taliban government.
Iran, for example, is a neighbor with religious ties to the Shia minority in Afghanistan, which the Sunni Taliban discriminated against in the 1990s; with economic interests in western areas of Afghanistan; with concerns about Afghan heroin trafficking fueling drug addiction in Iran; and with serious worries about a new outflow of Afghan refugees to Iran and through to Turkey and the European Union.
China is concerned about preventing support for anti-China Uighur groups as well as looking for longer-term economic and resource opportunities.
Russia still carries a stigma from its earlier presence in Afghanistan. It has already promised Afghanistan's northern neighbors in Central Asia security support and will be concerned about both radical groups mobilizing in Afghanistan and heroin smuggling, which feeds serious addiction problems in Russia. But Russia, like China, has been signaling its openness to building future relations with a Taliban government.
Despite any gloating by Russia, China, and Iran, the US needs to work, directly or indirectly, to try to bring them into an international consensus on how to deal with the new Taliban regime and how to grapple with the serious problems at hand.