Achievements
How We Spent Our Summer 2021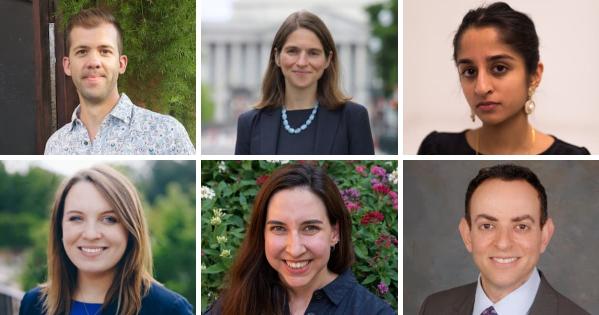 Many in the SIS community used the past few months to take on new research and professional development opportunities, whether remotely or in-person. We caught up with a few SIS professors, students, and a recent alumna to find out how they spent their time during the summer break.
Scott Freeman, Faculty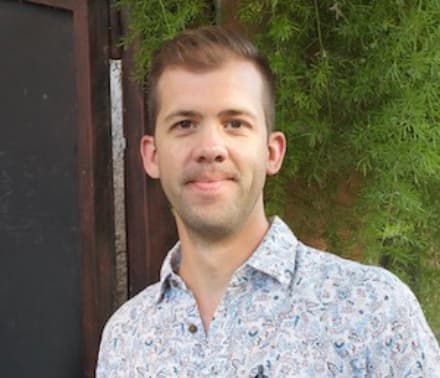 Professor Scott Freeman led an SIS summer practicum titled The Political Ecology of Water in Costa Rica. For this practicum, students worked remotely with activists in southwest Costa Rica who are trying to forge localized water plans and management groups. According to Freeman, land that was once cultivated by small farmers had been purchased and turned into large pineapple plantations, which resulted in negative environmental impacts like clearing forests for farmland and using a lot of water and pesticides to farm the pineapple.
"What you've got is shrinking available land for small farmers, increased demands on local waterways for everything from bathing to drinking, and the potential for that water to be contaminated," says Freeman. "There's a need for participatory planning in which the growth of the pineapple sector is countered, ideally, by Costa Rican citizens and activists getting together and arguing for a division of water resources, where water is protected and its complete exploitation is mitigated."
Students of this summer's practicum built off of the work that previous cohorts had accomplished, utilizing the prior relationships that had been developed with small NGOs in the region to co-produce knowledge and products. These products included sets of compiled and translated research on water governance that the local water commission could use and a social media campaign plan to convey the mission and work of an NGO focused on recycling and solid waste disposal.
"Working on the social media campaign required a real precision and understanding of where the organization wanted to go," says Freeman. "It was a product that prompted a set of reflections in which the students and the leaders of the NGO had these really fruitful sets of exchanges."
Each pair of students in the group also participated in virtual homestays during which they would speak with their Costa Rican host family for an hour twice a week. According to Freeman, the homestays allowed the students to better get to know the Costa Rican participants and better understand the contexts in which they were working.
"I think, because of the virtual homestays, real connections were forged between students and the folks we collaborated with in Costa Rica. And that's not something you always expect with Zoom-based relationships," says Freeman. "It was great to hear students enjoying their time spent with their host families and making real connections."
Danielle Prouty, SIS/MA '21
Danielle Prouty, an alumna of the Intercultural and International Communication (IC) master's program, interned this summer with the Office of International Visitors in the State Department's Bureau of Educational and Cultural Affairs, where she supported programs relating to educational and cultural exchange, specifically the International Visitor Leadership Program (IVLP).
The IVLP is an exchange program that brings foreign leaders to the US to establish greater mutual understanding and trust. Prouty, who had always been interested in cultural exchanges, was familiar with the IVLP program and wanted to learn more about how these types of initiatives are implemented: "I've heard a lot about this program in my classes, and it's often used as a really strong example of cultural exchange and a really positive example of public diplomacy that's being implemented."
Prouty believes the internship was a very realistic representation of what a full-time employee in that office would do, and she attended both internal and external meetings, created outreach materials, and supported IVLP projects. By attending IVLP meetings, Prouty was able to see the impact of the cultural exchange program firsthand.
"A lot of these participants are leaders in their own countries—they're working on really high-level issues like human trafficking, disinformation, and other important topics," says Prouty. "It was really nice to see the impact and how much the participants appreciated being able to connect with each other, and I think they learned a lot that they can bring back to their own communities."
Prouty made valuable connections through informational interviews with colleagues and could see herself pursuing a similar career path in the future, either within the State Department or other cultural exchange programs after graduating with her master's degree this summer: "This experience really confirmed and helped me feel more confident in my career path and what I'm pursuing."
Lyla Saxena, SIS/BA '21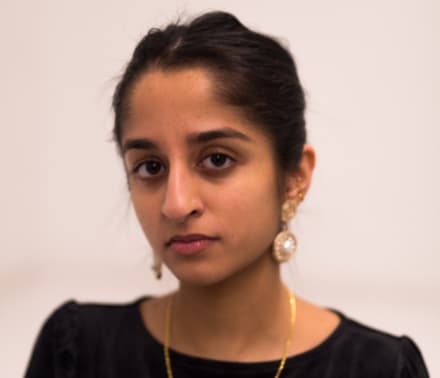 Undergraduate student Lyla Saxena spent her summer as a health policy intern at the Center for Medicare Advocacy, an organization with a mission to advance access to comprehensive Medicare coverage, health equity, and quality health care for older people and people with disabilities in the US.
A rising senior, Saxena didn't know she was interested in pursuing a career in the health care field until she took the environmental sustainability and global health gateway course at SIS: "That class really sparked my interest in health care. One of my research projects for that class was focused on a global health care intervention for HIV and AIDs in India, and it was really interesting and piqued my interest in health care in both the US and globally."
At the Center, Saxena primarily conducted research on the role of artificial intelligence in Medicare coverage determinations, using research experience she gained from her SIS capstone class. Her internship was originally scheduled to be twelve weeks, but Saxena has extended her internship until the end of the fall semester to continue working on this research project.
"I'm excited to see how different topics from my SIS classes can relate to this artificial intelligence project," says Saxena. "At SIS, we take a lot of globally focused classes. While this internship was obviously focused on the US health care system, I'm also interested in the interplay between global health care systems and how they compare to the US health care system."
Shannon Short, SIS/MA '22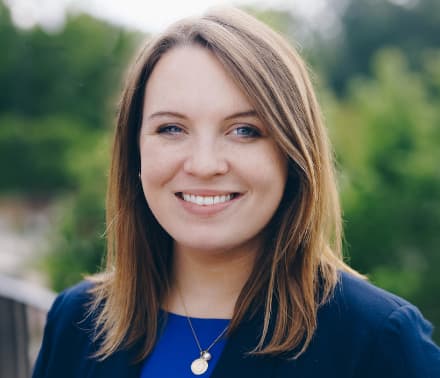 Shannon Short, a master's student in the Comparative and Regional Studies (CRS) program, interned at two organizations this summer—the American Enterprise Institute (AEI) and the Institute of World Affairs (IWA). Because the internships were part-time, Short decided to accept both positions to learn more about what it's like to work in the think tank sector at two differently sized institutions.
Short accepted the AEI internship position in February and then decided to apply to the internship position at IWA in March while taking SIS's Gender, Peace, and Security course taught by Professor Joyce Kaufman, the director of the IWA Women, Peace, and Security Program. Short worked with both Professor Kaufman and the SIS Career Center to secure the IWA internship after applying for the AEI internship on the organization's website in December.
At AEI, Short joined the Critical Threats team as a management and operations intern, disseminating the project's research by drafting social media posts, creating promotional graphics, and briefing the team on current events related to their research. At IWA, Short primarily researched ongoing nonprofit and governmental initiatives to combat gender inequality globally; her internship at IWA was extended until the end of the upcoming fall semester.
"These internships have really helped me hone in on what I want to do going forward," says Short. "Working at these think tanks has really helped me broaden my horizons on what kinds of jobs I could be applying for in the future and how I want to use my skills and the things I'm learning at American."
Sarah Snyder, Faculty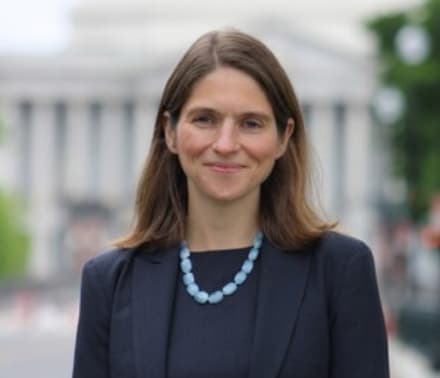 Over the summer, Professor Sarah Snyder worked on a research project on American expatriates' influence on US foreign relations. She went to Brigham Young University and the Library of Congress to analyze the records of past US expatriates, including those of Helen Foster Snow, who moved to China in 1931 and later became a foreign correspondent there; the American Colonization Society, an organization that encouraged freed slaves to colonize Liberia in the 1800s; and the American Colony in Jerusalem, a group of Americans who moved to Jerusalem in the 1800s for religious reasons.
"It's a range of types of records," says Snyder. "Some are just about getting a sense of the way the community operates and some are more formal, such as interactions with US government officials. So far, I've found that American expatriates often function in ways that look a lot like diplomats, whether it's regularly meeting with foreign government officials or working to protect American citizens in their community."
Snyder's time abroad as both a student and professor in the UK, as well as her grandparents' experiences living in Taiwan for 20 years, sparked her interest in American expatriates. The project is also an outgrowth of her academic work on human rights activism.
"I think about expatriates as a certain sector of non-state actors," says Snyder. "In my book, From Selma to Moscow: How Human Rights Activists Transformed U.S. Foreign Policy, I emphasize how Americans who had been abroad as missionaries, as teachers, or through the Foreign Service had come to care about the human rights violations in other countries, and when they returned to the United States, they tried to change US foreign policy relating to that issue."
Snyder aims for the project to be geographically comprehensive. Before this summer and before the coronavirus pandemic began, she had conducted research at the American University of Beirut and the American School for Classical Studies in Athens as well as in the records of the American Academy in Rome and Robert College in Istanbul. As more institutions with archives open up, she plans to further broaden the sample of where American expatriates have gone.
Guy Ziv, Faculty
Professor Guy Ziv received a 2021 SIS Dean's Summer Research Award, through which he was able to travel to and conduct research in Israel. Ziv wanted to explore the political attitudes of Israeli youth, but getting this project off the ground proved challenging in the midst of the coronavirus pandemic and a month after the widely-covered spike in conflict between Israelis and Palestinians in May. After acquiring the necessary approvals and taking the necessary precautions, Ziv spent three weeks collaborating with Israeli pollsters, academics, and youth and conducted focus groups with young Israelis who are old enough to vote.
"There have been some surveys over the years on the attitudes of Israeli youth which point to a much more conservative attitude among them in comparison to the older generations in Israel," says Ziv. "So, I thought this is something worth digging into because it has so many implications for US-Israeli relations as well as for the peace process."
Ziv plans to continue data collection for this research, but he has been able to make several observations based on the data he's collected so far. For example, traditionally, Israelis' stances on the Israeli-Palestinian conflict is what dictates whether they lean left or right on the political spectrum. For current Israeli youth, that might not necessarily be the case.
"In Israel, those on the right want to keep the occupied territories, which they believe belong to the Jewish people, while those on the left are willing to part ways with most of these territories in order to establish a Palestinian state that would live side-by-side in peace with Israel. But for many young Israelis, the conflict isn't something they even discuss," says Ziv. "They've grown up in an era in which there has been no peace process, where almost no one is talking about resolving the conflict with the Palestinians. Instead, they're focused on bread and butter issues like housing and the high cost of living."
According to Ziv, religiosity plays an important role in determining where Jewish-Israelis fall on the political spectrum. Those who define themselves as religious tend to affiliate more with the conservative political orientation than do those who are more secular.
He also believes Israel's leadership is another important factor in the political affiliations of young Israelis. Because Benjamin Netanyahu had been prime minister for most of the Israeli youth's lives, and the opposition had been weak and divided, young Israelis had been mostly exposed to one dominant narrative, which wasn't effectively challenged: "This generation, who grew up with one leader with one set of policies and one narrative, adopted a much more conservative discourse than previous generations."