SIS Launches New Graduate Certificate in Social Innovation for Global Impact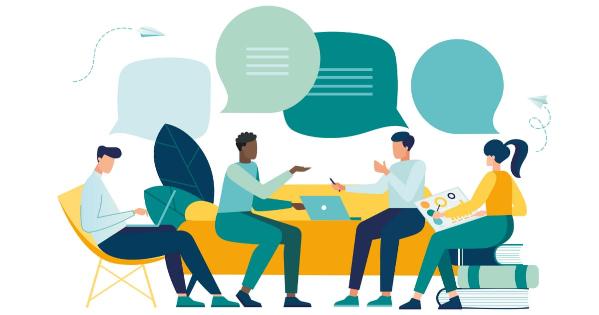 With current students demonstrating a strong interest in social innovation, SIS has created a new graduate certificate: Social Innovation for Global Impact. We recently spoke with Professor Robert Tomasko to learn more about how social innovation plays a role in international affairs and the new credential.
Learning from the Private Sector
Social innovation blends entrepreneurship and innovation with social activism and involves working across sectors to address problems in new ways. The certificate focuses on social innovation with a special emphasis on human rights, peacekeeping, governance, and international development—equipping students with the knowledge and skills to apply techniques of innovation to social change and activism in a global context.
"There is a lot of interest in trying to do things in the nonprofit sector in more innovative and impactful ways or borrowing ideas from the business world and using them to attack social issues," says Tomasko. "There's also been interest among many of our students in trying to reform the business world and turn capitalism into something that serves society rather than just private wealth. So all of these themes come together in the certificate."
The certificate requires students to complete three graduate level courses and a graduate capstone related to social innovation. The courses are all practitioner-oriented with a strong emphasis on hands-on, real-world components, including experiential learning, consulting projects, and community research.
For students already enrolled in a master's program at SIS, the courses for the Social Innovation certificate may also count for degree program concentrations, electives, or methods requirements. The master's capstone can also count towards the certificate, meaning that students may be able to simultaneously complete the certificate requirements and their program requirements without taking additional coursework.
Developing Professional Skills and Connections
In addition to the required coursework, students must participate in at least one co-curricular professional development activity, which introduces them to the field of social innovation away from campus. These activities can include attending conferences, taking free online short courses, completing an internship or volunteer work, or self-study.
"There are a lot of ways to learn about social innovation," says Tomasko. "We want to make sure our students are aware of the conferences in the field and the other ways to learn about and network in the field outside of the classroom."
Students also facilitate a community-building event or activity that's intended to strengthen professional ties among SIS students interested in social innovation. They can do so by bringing a speaker to campus, planning a networking event for students and alumni, or hosting a workshop, among other community activities.
Social Innovation as International Service
According to Tomasko, SIS graduate students benefit from both the techniques and tools learned in the program, and having the certificate makes applicants stand out to prospective employers in the job market after graduation. An expertise in social innovation tools and techniques is also valuable when pursuing a career in international service, where many organizations are looking for new solutions to old problems.
"Social innovation is one of the hottest ways now to do service because you're taking tools that used to be oriented towards building personal wealth and applying them to deal with intractable social problems," says Tomasko. "These types of tools tend to be most relevant to nonprofits, NGOs, and government agencies, which are the main career vehicles for living out SIS's commitment to service."
This certificate is available to students currently enrolled in an American University graduate degree program and students with a bachelor's degree or equivalent from an accredited institution. Contact Professor Tomasko for more information on the Social Innovation certificate and enrollment procedures.