Environment
5 Things to Know about China and Climate Change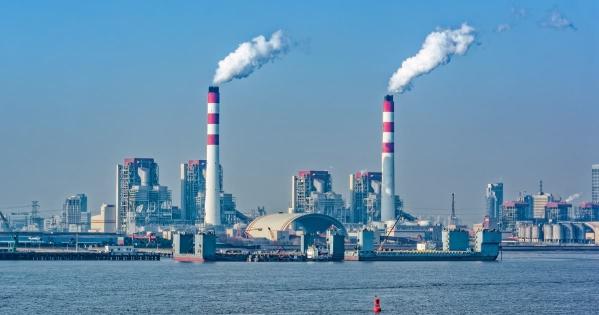 China has recently made global headlines due to an energy crisis-and a resulting power shortage that's caused rationing for factories and individuals. The power outages have sparked debates among Chinese citizens regarding their government's climate path. Environmentalists worry about how such discourse could impact China's moves to combat climate change. But what are China's current environmental policies? SIS professor Judith Shapiro, director of the Natural Resources and Sustainable Development program and co-author of China Goes Green: Coercive Environmentalism for a Troubled Planet, shares five important things to know about China and climate change.
---
The Chinese leadership understands climate change as a serious national security threat. Sea level rise threatens major population centers on the coast, including the great megacities of Shanghai, Guangzhou, and Tianjin. Glacier melt on the Himalayan Plateau causes short-term flooding and long-term falling aquifers and water shortages, especially on the North China Plain and in the capital of Beijing. Typhoons and droughts have dangerous implications throughout the country.

China's leadership focuses on top-down technological and economic solutions to climate change. While there is some space for citizen mobilization around pollution issues like air and water, climate change policies such as emissions-trading markets, cloud-seeding machines to change weather patterns, and subsidies for electric vehicles and innovations in science and technology are strictly the purview of the state.

"Ecological civilization" is a core guiding principle of the Xi Jinping era. Although many Chinese feel the concept is vague, it is being framed as China's break-through contribution to Marxist ideology and as an alternative vision of a future that is both economically prosperous and pollution-free. It can be understood as part of a package of institutions and concepts being developed to offer a counterpoint to Western values and political systems.

China doesn't respond well to foreign pressure, but the country has taken dramatic steps to stop financing the heavily criticized coal-fired power plants on its Belt and Road Initiative. In the lead-up to the COP-26 in Glasgow, the country officially changed its position that in building such plants it is merely acceding to requests of recipient partners in developing countries. It is likely, however, that more Chinese international investment will be directed toward hydropower and nuclear plants, which have their own serious environmental problems.

China's carbon footprint is the world's largest, but it is still relatively modest when considered on a per-capita basis. From a purely ethical—rather than pragmatic—perspective, the US has a far greater responsibility to shift away from the use of fossil fuels as it has enjoyed the benefits of extracting and consuming them since the Industrial Revolution. Moreover, the US has benefited from shifting environmental harms like air and water pollution onto China, as manufacturing moved there to take advantage of low labor costs, with a concomitant increase in the use of fossil fuels there.

Climate change mitigation will require deep transformations of economic systems in both China and the US. These would best be accomplished through cooperation, not mutual pressure. However, both countries should acknowledge that the other faces significant challenges and find a way to support the transition.