Alumni
Energy Policy Leader Betsy Moler Blazed a Trail for Future Leaders and Gives Back to Help Them Along the Way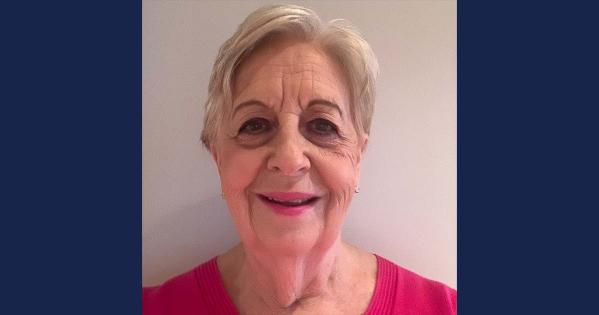 Elizabeth (Betsy) Moler, SIS/BA '71, blazed trails in US energy policy over the course of her long and influential career. From being appointed a member of the Federal Energy Regulatory Commission (FERC) by three different presidents—two Republicans and one Democrat—to leading Exelon Corporation's Washington, DC, office for more than 10 years, she has played an important role in how US energy markets function.
Recently, Moler gave a generous gift of one million dollars to SIS to support undergraduate students, in memory of her late husband, Thomas B. Williams, a longtime public servant who taught in SPA's Department of Government from 2000 to 2010. Her gift comes during an exciting time for American University—during the Change Can't Wait campaign. We spoke with Moler to learn more about her impactful career, her time at SIS, and why she believes it's important to give back.
Attending AU and Working on the Hill
Originally from Utah, Moler was adamant about pursuing her undergraduate degree at AU after taking part in Girls Nation, an annual civic training program for female high school seniors who had participated previously in the state-level version of the program, Girls State. She was selected as one of the two Utah women to go to Girls Nation in 1967, which was held at AU.
"Girls Nation was what led me to AU. The experience introduced me to the campus, and I knew I wanted to apply," says Moler. "I'd only been there for that short period of time, and I'd fallen in love with DC."
While at SIS, Moler had the opportunity to work part-time on Capitol Hill for Laurence Burton, a congressman from Utah serving on the Interior and Insular Affairs Committee, a subject in which she took particular interest. The Interior and Insular Affairs Committee, now known as the Committee on Natural Resources, had legislative jurisdiction over the preservation and development of US natural resources, including national parks and forests, trails, and rivers.
After graduating from SIS and before starting her law degree at George Washington University, Moler worked for several senators who served on the Committee on Energy and Natural Resources. During the years she spent working on the Hill, she rose from a junior legislative assistant to senior counsel for that committee.
Creating a More Competitive Energy Market
Eventually, after accruing expertise and experience in energy policy, Moler was first appointed to work at FERC by President Ronald Reagan in 1988. She was subsequently re-appointed by presidents George H. W. Bush and Bill Clinton, serving at FERC until 1998. During her tenure at the agency, she led the development of the open access transmission, a landmark initiative that required energy utilities to open their transmission lines to their competitors on an equal-access basis.
"This initiative meant that power plant owners could sell in wholesale markets regulated by FERC. This way, you could have a competitive supplier base, which made a huge difference in the way electricity was marketed," says Moler. "This initiative saved American consumers, without a doubt, billions and billions of dollars."
After concluding her time in government service, Moler was tapped by John Rowe, the then-CEO of Exelon, to explore new regulatory options for the company; these options also played a role in the competitiveness of the energy market. In the past, utility companies only would have been able to buy power from the power plants they owned to sell to their customers. But, with wholesale competition, utility companies could buy power from any power plant owner, like independent producers that aren't owned by utilities.
"This meant that the utilities serving their retail customers would have lots of supply options, and more options means more competition," says Moler. "It's the whole combination of regulatory initiatives at both wholesale and retail levels that leads to a lot more customer choice."
Looking back at her time at SIS, Moler recalls a saying from the late SIS professor emeritus Abdul Aziz Said that's stuck with her through the years. It's one she's applied to the work she's accomplished in the energy industry: "I remember his favorite maxim was: 'Maximize your alternatives to minimize your risk.' It's an adage that's applicable very broadly—you can even apply it in terms of wholesale competition."
Throughout her career, Moler has had a big impact on energy markets, and she encourages other women to seek out these same kinds of leadership roles: "Historically, the energy sector has been absolutely male-dominated—like many, many other sectors. Obviously, men don't have a monopoly on brains or smarts or experience. I absolutely believe that—just as diversity in energy suppliers—diversity in leadership matters a great deal."
Giving Back to a University She Loves
Moler emphasizes that AU has been part of her and her husband's lives for a long time. Her close relationship with the university was one of the reasons she wanted to give such a generous gift to SIS that would support undergraduate students.
"It's very difficult, unless you come from means, to attend college without help. I'm fortunate enough to have some great career experience, and I really believe in giving back," says Moler. "AU has been important to me from a whole lot of different perspectives. I've gotten to know so many people who have been associated with AU because of my husband, Tom, and because of SIS. The university's been a part of my life for so many years."