Alumni
SIS Alumna Julie Meier Provides Resources to Displaced Populations through Nonprofit and UN Work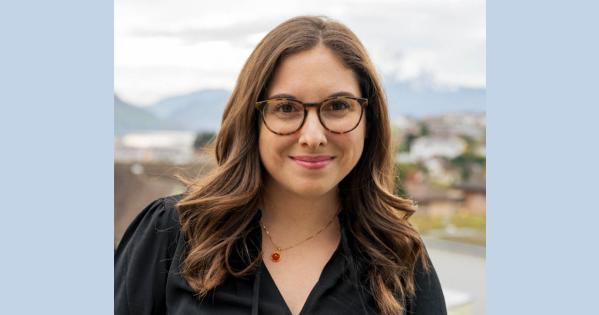 Julie Meier, SIS/BA '15, developed a passion for working with refugees and displaced populations long before her time as an SIS student. As a high school student in Switzerland, Meier worked in a refugee asylum center to support integration activities for young refugees. This early, hands-on experience inspired her to pursue a career in the same field—one in which she could make a difference for communities that are affected by displacement. Now, as the founder of the refugee-focused nonprofit Refugee Pathways and a program officer for the International Organization for Migration (a related organization in the United Nations system), Meier works on the ground with displaced populations in Iraq.
Strengthening her passion at SIS
Through her teenage work in a refugee center, Meier was drawn to pursue a degree in international affairs and further her impact in humanitarian efforts for refugees. Meier came to SIS for her undergraduate degree, where she had the opportunity to tailor her coursework to her interests, learn Arabic, study abroad in Jordan, and develop a multitude of skills.
"SIS was integral in offering me a lot of analytical skills and empowering me to develop key practical capacities, all of which I employed as I transitioned from my time at university into my career," says Meier.
A call to action
After graduating from SIS in 2015, Meier spent time in Jordan before going to work in Greece with the Boat Refugee Foundation in 2015. During this time, increasing waves of Syrian refugees sought asylum in Europe, and the entry points for many were the Greek islands. While working to support refugees in ever-larger numbers as the crisis in Syria worsened, Meier noticed a pattern. Refugees would arrive in droves and quickly become stranded, having neither the resources to migrate further into Europe nor a safe place to which to return.
"These refugees were stuck in limbo, unable to proceed to the Greek mainland or further into Europe, yet they paid thousands of dollars, risked their and their family's lives, and left everything from their home country behind. I realized there was a significant information gap, and refugees didn't have the tools to make informed decisions on whether to leave or how to leave safely," states Meier.
Meier decided to act and fix this information gap. In 2017, she founded Refugee Pathways to provide information and resources to refugees before deciding to leave their home countries. These critical resources empower refugees to make the best decisions possible and better face the many obstacles that come with leaving one's home in search of a better future.
"We highlight legal complementary pathways to resettlement. So, for example, if we talk to a student who wants to leave and go to a country in Europe, we want to make sure they know about the many different scholarships or specific humanitarian visas that are free and available to them, as well as the protections they should be provided to migrate safely," explains Meier.
By offering a variety of resources and information, Refugee Pathways hopes to help refugees navigate challenges and bring about more refugee success stories.
On the ground in Iraq
Beyond her work with Refugee Pathways, Meier also works as a mental health and psychosocial support programs officer for the International Organization for Migration in Iraq. In this role, she works throughout the country and with local partners to provide mental health and psychosocial support services to internally displaced persons, returnees and other vulnerable community members.
"Our day-to-day work consists of having a variety of mental health workers provide community-based activities and counseling to families and individuals, as well as building the capacity of local communities to respond to mental health and psychosocial needs. We really work to strengthen mental health and well-being on the individual, family and community levels," says Meier.
With this increased focus on the mental and psychosocial health of Iraqi communities, the support Meier provides comes in many forms. Whether it's offering group activities to help people acclimate into society again or referring people to the proper healthcare center, the care and emotional well-being of the Iraqi people is Meier's primary objective.
Starting a chain reaction
With migration and displacement crises happening around the world, it's often difficult for one person or organization to address the widespread issues that those who are displaced are facing, including lack of information and global attention. To impact and overcome global challenges, Meier suggests first looking at the gaps and issues in the area you serve.
"Even though there are millions of refugees and migrants across the world, I don't think we can address the big challenges without zooming in on individual refugee and migrant populations and addressing their needs in a meaningful way that is effective for them in the short and long term. I think having more of a tailor-made approach to support displaced populations, whether that's in your community or another country, can make the biggest impact on the individual and community levels," states Meier.
By focusing on local needs, Julie Meier believes we can change the lives of refugees, migrant and other vulnerable communities around the world. With the support of organizations like those that Julie has been working with, refugees, internally displaced persons and others are starting to have access to both the information needed to make more informed decisions and the resources and services needed to secure a safer, healthier future.