International
Israel's Netanyahu Facing Off Against the Supreme Court and Proposing to Limit Judicial Independence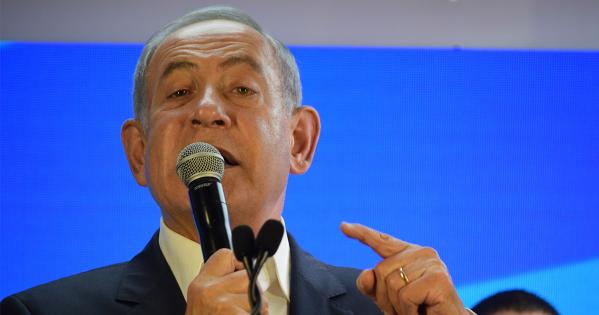 Democracy is not just about holding elections. It is a set of institutions, ideas and practices that allow citizens a continuous, decisive voice in shaping their government and its policies.
The new Israeli government, headed by Benjamin Netanyahu and sworn in on Dec. 29, 2022, is a coalition of the most extreme right-wing and religious parties in the history of the state. This government presents a major threat to Israeli democracy, and it does so on multiple fronts.
That threat has not passed unnoticed. Tens of thousands of Israelis protested in Tel Aviv during the first weeks of January 2023 against the government's proposed reform policies. Smaller demonstrations took place in other cities, and organizers promise to keep the heat on.
Perhaps the most important front in the battle is the Israeli Supreme Court. On Jan. 12, court President Esther Hayut gave a highly uncharacteristic public speech in which she warned that the Netanyahu government's proposed reforms are "meant to be a mortal wound to the independence of the judiciary, and to turn it into a silent institution."
The clash came to a head when, on Jan. 18, the justices ruled 10-1 against the appointment of Aryeh Deri as a senior minister in Netanyahu's Cabinet because of what the court said was his "backlog of criminal convictions." Deri, the leader of the ultra-Orthodox Shas Party, served time in jail, and the judges' ruling said that he should not be in the government. The ruling means that Netanyahu will either face a coalition crisis or else find a way to circumvent the court's ruling, which will place the government above the law.
The conflict between the Supreme Court and Netanyahu's government illustrates one of the four ways that Israel's democratic institutions, customs and practices are endangered by the new government. Here are those threats, based on policies and legislation that have been proposed or are already in process.
The danger of Netanyahu's woes
All of these threats to Israeli democracy are more likely to materialize because of Netanyahu's current personal problems.
Netanyahu is an experienced politician who in the past managed to quell the most extreme elements of his coalition partners, and his own Likud party, by paying them lip service while being more cautious on actual policies.
Many analysts do not believe this time will be the same.
The prime minister is facing corruption and fraud trials in three separate cases and is focused on protecting himself through whatever legislative and executive power he can muster. Netanyahu is beholden to his coalition for this task, which makes him vulnerable to their ultra-Orthodox agenda and demands for laws to perpetuate Jewish supremacy.
Any one of these changes present a serious democratic erosion. Together, they pose a clear danger to the existence of Israeli democracy.
Israel will continue to have elections in the future, but it's an open question whether these will still be free and fair. With no judicial oversight, with constant disregard of human rights, with annexation of Palestinian lands and the disenfranchising of their people, and with a media that normalizes all of these processes, the answer is probably no.
As in Turkey, Hungary or even Russia, Israel could become a democracy in form only, devoid of all the ideas and institutions that underpin a government that is actually of the people and by the people.
This story has been updated to reflect the Israeli Supreme Court's recent actions regarding the Netanyahu government.
---

Boaz Atzili, Associate Professor of International Relations, American University School of International Service
This article is republished from The Conversation under a Creative Commons license. Read the original article.