In the Community
SIS Students, Faculty Share Plans for Summer 2023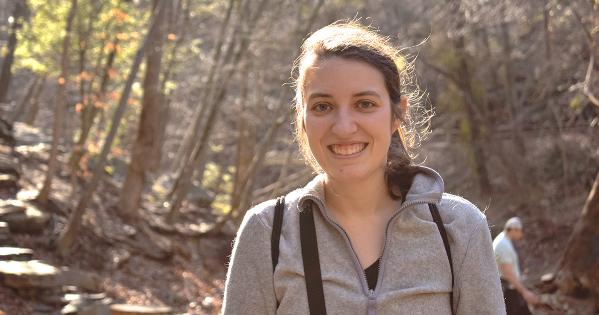 With summer break approaching, many SIS students will use their time off from studying to gain experience in their chosen career fields through internships. Some SIS faculty members are also using the summer to complete or continue research. 
We asked several SIS students and faculty members to share details about their summer plans with us. Check out some of the experiences our students and faculty will have this summer as they take a break from classes to gain real-world experience and insight: 
Sierra Buehlman BarbeauJD and SIS/MA '24
Sierra Buehlman Barbeau, WCL/JD '24, SIS/MA '24, will intern at the Center for Water Security and Cooperation this summer. This will be Buehlman Barbeau's first time working with an NGO—a path she hopes to pursue in her future career. 
"As a first-generation college graduate from Wisconsin, before coming to AU, it was difficult for me to find opportunities like this," Buehlman Barbeau said. "I also think that this internship will give me a better understanding of how the information I've learned in the classroom can be applied to work in the real world." 
During her internship, Buehlman Barbeau will research legal conflicts, draft legal memoranda and amici briefs, and engage with stakeholders and governments to learn about water issues. She will also help with the Center's initiative to educate lawmakers on how the law can impact a community's ability to access water. 
Buehlman Barbeau said several SIS classes helped to prepare her for this internship, including Professor Ken Conca's Environmental Peacemaking class and Professor Derrick Cogburn's Big Data and Text Mining class. 
"Every time I take a class at SIS, I feel like I'm gaining important skills that complement my law degree in a unique way," she said. "I am very grateful that AU offers this joint degree." 
Lauren Carruth
SIS professor Lauren Carruth will travel to eastern Ethiopia this summer to study camel economies, pastoralist diets, changes in livestock grazing patterns, and patterns of displacement and migration throughout the Horn of Africa.
Since 2017, Carruth has studied zoonotic diseases in the Horn of Africa, including zoonotic forms of tuberculosis and MERS-CoV. Her upcoming research this summer is funded by a grant from the National Science Foundation (NSF) and National Institutes of Health (NIH) that is meant to help scientists better predict and respond to infectious diseases that are passed between humans and other animals.
"In particular, we are studying if, when, and under what conditions the Middle East Respiratory Syndrome-Coronavirus (abbreviated MERS-CoV) spills over from its wildlife and livestock hosts, including camels, to the people in contact with these animals and the people consuming meat and milk," Carruth said.
During the academic year, Carruth teaches undergraduate and graduate global health courses (SISU-358 and SIS-635) that explore how scientists try to predict and respond to epidemic diseases, especially zoonotic diseases.
"A major lesson I've learned and that I try to impart during class is that you cannot think about pathogens—like TB or MERS-CoV or even SARS-CoV-2 or the Ebola virus—as independent of the social lives of their hosts—their human, livestock, and wildlife hosts," Carruth said. "We live in a multispecies social world, and understanding the complexity and dynamics of that world requires ethnography, as well as virology, biology, epidemiology, and other research methods."
Christopher Barclay SIS/MA '24
Christopher Barclay, SIS/MA '24, will intern with the Stimson Center, a foreign affairs think tank, over the summer. Barclay, a student in SIS's US Foreign Policy and National Security program, will intern on the Cyber Program team at Stimson, conducting research and analysis on cybersecurity with a focus on international security and global governance. 
"I am grateful for this opportunity to acquire valuable hands-on experience while learning from experts in the fields of cybersecurity, policy, and international relations," Barclay said. 
Barclay said his International Economics course with Professor Ricardo Reyes-Heroles and his National Security in Cyberspace course with Professor Joshua Rovner were two courses that helped prepare him for his upcoming internship. 
After graduating from SIS, Barclay hopes to pursue a career in public service, international relations, and technology policy. 
"I am confident that this internship will provide me with an excellent opportunity to enhance my understanding of international governance structures, processes, and frameworks that are crucial for advancing multistakeholder collaboration in cybersecurity," Barclay said. 
Joseph Hazzouri SIS/BA '24
Joseph Hazzouri, SIS/BA '24, will intern in the office of US Representative Matt Cartwright (D-PA) this summer. The internship will focus on constituent services, administrative support, and legislative work, and he will provide constituent correspondence, research support, and media coverage. 
"The Career Center helped me form a formal résumé and prepare for my interviews with both a staff assistant of the Congressman's office and the Congressman," Hazzouri said. 
Hazzouri credits Professor Tazreena Sajjad and her Gateways to Conflict Resolution course with preparing him for both this internship and the professional world. The course helped him learn to pay attention to the environment at both micro and macro levels.
"This internship will prepare me for my future career by offering a new insight into the different nuances which exist not only in the government but in all high-intensity work environments," said Hazzouri. 
Rachel Robinson
SIS professor and senior associate dean Rachel Robinson is spending time in Abuja, Nigeria, to kick off a new, five-year study funded by the NIH's National Heart, Lung, and Blood Institute. The purpose of the study is to analyze how synergistic epidemics of stigma, depression, and material insecurity influence noncommunicable disease outcomes among sexual and gender minorities, particularly those living with HIV. Robinson is also training the interviewers who will collect much of the qualitative data.
 
In addition to getting the NIH study off the ground, Robinson also has the opportunity to make progress on another project examining citizen oversight of social programs in Nigeria. She is leading a qualitative data analysis training and meeting with key figures from the Ministry of Humanitarian Affairs to advance the research design for an analysis of a massive, government-funded monitoring effort of the National Social Investment Programme, which includes school feeding, cash transfers, microlending, and a jobs program.
"I have had the privilege to conduct research in Nigeria since 2006 when I first visited to carry out interviews about Nigeria's 1988 population policy," Robinson said. "One project led to another—from population and family planning to HIV and to the project on monitoring and analyses of health facility committees." 
When she is not serving in the dean's office, Robinson teaches courses on global health, population studies, development, and statistics. She frequently uses examples from her research experience in the classroom to illustrate concepts or show the relevance of particular data collection and analysis techniques.