International
Who Sets the Aid Agenda, and Why Does That Matter?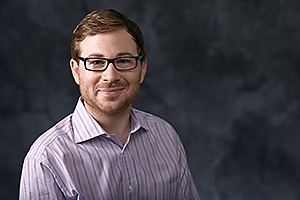 When you follow the money, the trail gets complicated. That's particularly true when the money goes through a place like Freetown, where the agendas of international agencies don't always have the intended consequences.
It's a sprawling, ragged, booming capital city that has been a magnet for everyone from displaced rural people to politicians to aid workers as Sierra Leone recovers from conflict.
Daniel Esser knows about cities like Freetown. That's part of what he looks at as he studies the micro-effects of aid and the way that decisions made in Washington, D.C., and Geneva play out in developing countries.

Urban Hubs of the Developing World
"What really fascinated me when I went for the first time in 2004 was the political nature of reconstruction, and how everything converged in that physical space of the capital city. It's a hub," he says. "Everything goes through the capital city, even more than during colonial times. It's really the center where all economic, political, even social processes converge and are negotiated."
The School of International Service professor examines cities in the developing world, such as Freetown and Kabul, for the friction they reveal between local realities and the agenda of international agencies and power players. He's studying not just developing countries, but development as intervention and what that has come to mean.
"What I've seen is that urban policies are not at all construed from the bottom up, but to some extent written in Washington, London, Geneva, and imposed on these cities, and what wasn't discussed or conceived was basically made up ad hoc in response to the elite needs in these cities."
Esser has an insider's insight into the realities of aid policy. A former staff member of the United Nations Secretariat and the U.N. Development Program, he has also worked as a consultant to Organization for Economic Cooperation and Development (OECD), the International Labor Organization (ILO), and the German Ministry of Economic Cooperation and Development.
Global Health Policy
If urban settings are one area in which agendas and local realities may collide and interact with complex implications, global health policy provides Esser with another arena to examine. Health has an unusual position in the world of aid; it's one area where money isn't scarce. With the entry of new philanthropists with deep pockets, such as the Bill and Melinda Gates Foundation, there has been a rapid rise in resources available for health programs.
"That strikes me at face value as a good thing," Esser says. "The problem is you see a focus or clustering of these resources around specific diseases and specific countries."
Countries, he said, tend to be "cherry-picked" in a manner inspired by the Millennium Challenge Account, a Bush administration initiative, in which aid is allocated to countries on a competitive basis that involves a set of indicators that include rule of law, corruption, trade policy, and inflation rate.
"From a policy view, that's defendable. Plus, it's American taxpayers' money. But it's troubling when you look at a holistic perspective, because where you find the greatest disease burden is often in countries that aren't doing particularly well."
Employing that approach, he says, leads to a strong focus on countries such as Ghana and Turkey, "almost medium income countries, whereas a lot of the disease burden is in places like Chad, or Central Africa.
"There's a basic ethical question underlying this. Shouldn't the amount of aid be responsive to the needs of the country? Shouldn't it be proportionate to the disease burden?"
Esser does not describe himself as an African specialist. His research on aid in urban settings for instance, also focuses closely on Kabul, Afghanistan.
But like many scholars at AU, he is finding a wealth of research possibilities in the complex continent of 52 countries and nearly a billion people. Africa has repeatedly furnished him with eye-opening scenarios as he works to study how aid agendas are set and how the complex interplay of players on all levels affects what really happens when the aid finally reaches a city like Freetown.