University of Jordan Amman, Jordan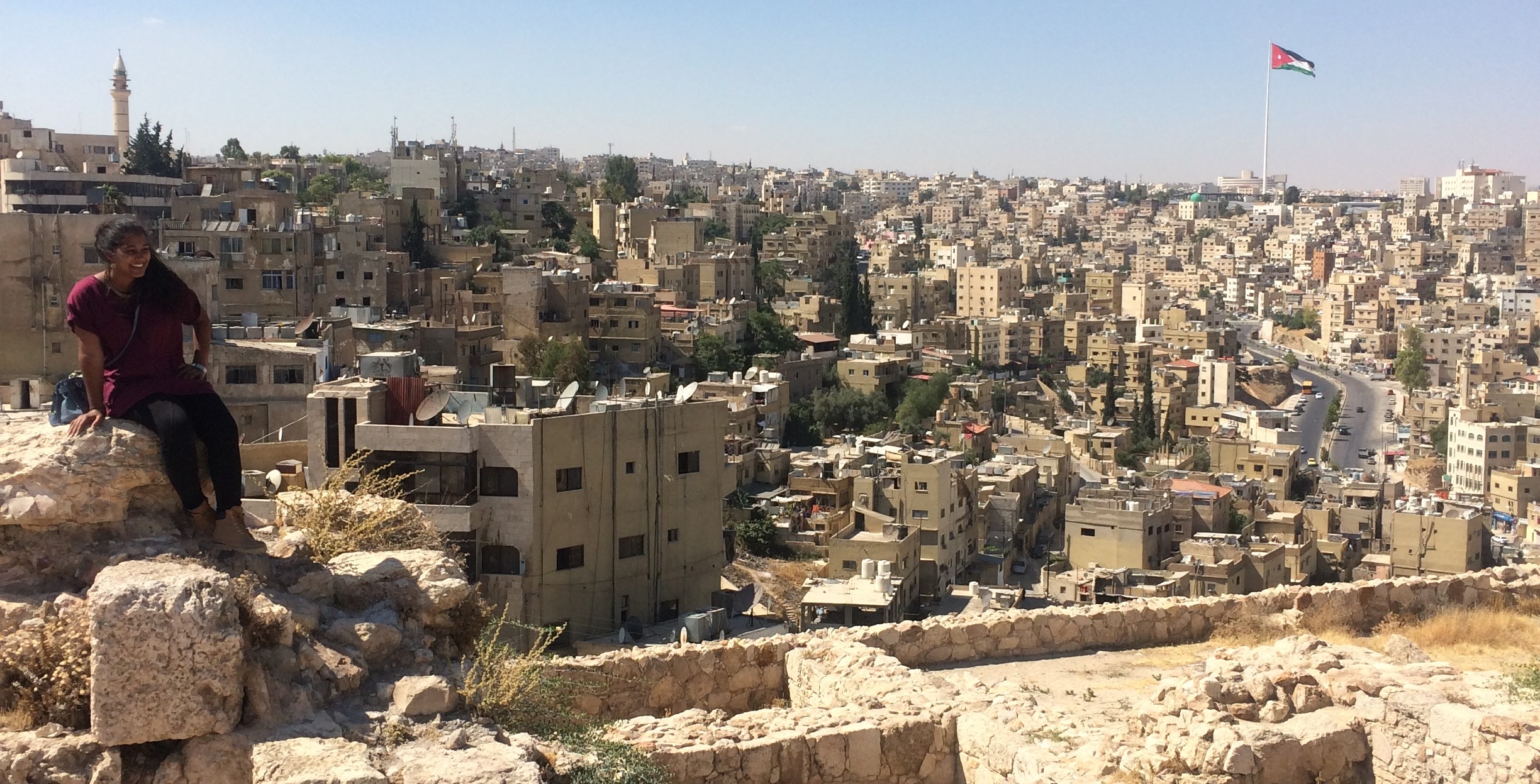 Since its founding in 1962, the University of Jordan (UJ) has grown to become one of Jordan's largest, and most highly regarded institutions of higher education. Located in Jordan's capital city, Amman, UJ's campus is nestled in the city among Roman ruins and modernized districts with cafes and galleries. Established in 2008, UJ's Prince Al Hussein Bin Abdullah II School of International Studies is the only academic institution specializing in politics and international affairs in Jordan taught entirely in English. UJ's courses invoke a multidisciplinary approach to International Relations and develop a broad understanding of the fields as well as subject related skills. Exchange students from AU will have the opportunity to directly enroll in courses at UJ for one semester with UJ degree seeking students.
Academic Calendar
Fall Semester

September - December

Spring Semester

January - June
Note: The Academic Calendar at UJ may vary slightly depending on the year. Please review UJ's Academic Calendar to see the most up-to-date information.
Courses
Students will enroll full-time for one semester alongside UJ graduate students and earn up to 9 credits toward their graduate degree from AU. Students may enroll in courses in the Prince Al Hussein bin Abdullah II School of International Studies. Courses may also be available in other schools, as well. Subject areas include:
Middle Eastern Studies
Political Science
Human Rights and Human Development
International Development
Sustainable Development
America in the Arab World
Registration
Students are required to meet with their AU academic advisor and obtain formal pre-approval for UJ courses they choose before enrolling in the Program. Students are registered through the SIS Office of International Programs for nine (9) AU-University of Jordan exchange credits (SIS-784). These exchange credits cover the Program credits only; research and/or internship credits are registered under normal AU guidelines.
Language Requirement
Courses at UJ are primarily taught in English and Arabic.
It is recommended that students study Arabic before going to Jordan in order to gain communication skills for daily life in Amman.
Arabic language courses are available at UJ, but credits can not be applied to AU transcripts. To learn more about opportunities to study Arabic at UJ, please contact SIS Abroad.
Students may also enroll in courses taught in Arabic if they have advanced Arabic skills; however, no test will be administered to assess language level by UJ. However, AU will require all applicants wishing to take coursework taught in Arabic to have successfully completed the Tools of Research (TOR) exam.  
Tuition and Fees
Students pay regular AU tuition, emergency international health insurance, and technology fees to AU. Students do not pay the student activity fee, sports center fee, or SIS fee while studying at UJ.
Students are billed directly by The University of Jordan for any other student fees as applicable, including compulsory health insurance. Students are responsible for any incidental costs, such as library fines and lab fees, incurred during the program. Students are responsible for all personal expenses including housing and transportation.
Housing
UJ will not be able to provide housing for any exchange students. Incoming exchange students to UJ will be provided housing information in Amman, from the UJ and/or SIS Office of International Programs, upon acceptance into the program.
This program is compatible with Comparative and Regional Studies; International Peace and Conflict Resolution; Ethics, Peace, and Human Rights; International Development; International Economics, Global Governance, Politics and Security; Intercultural and International Communication; and United States Foreign Policy and National Security.
Students may take courses in any of the Prince Al Hussein bin Abdullah School of International Studies.